Everyone wants their data to be safe. However, if you're reading this, you may have lost your files and are looking for a dependable solution to store your data. Continue reading to learn everything you need about the best options for increasing the capacity of your Network Attached Storage (NAS) capacity. Although not all hard drives are created equal, the top 5 Thunderbolt NAS listed here can provide you with a respectable level of reliability.
Part 1: What Is Thunderbolt Technology
Thunderbolt technology is a global cable accessibility solution that provides 40 Gbps bandwidth for high-speed data and video transfer while simultaneously charging your laptop over a single cable. It employs the same USB Type-C (USB-C) connector as other USB-C ports.
Thunderbolt brand certification requires higher minimal level performance and capacities for cables, PCs, and equipment for more excellent device and operating operability. Thunderbolt technology is fully compatible with its previous generation and millions of USB 3 and USB4 products, making it the market's most comprehensive and highest standard of USB-C connections.
Features
Complete 4K video experience: Connect two 4K 60 Hz displays with unprecedented resolution, contrast, and color intensity to see your photos, videos, apps, and text in excellent detail.
Most effective single-cable docking: With a single cable, one compact port now supports Thunderbolt 3 data transfer, two 4K 60 Hz displays, and quick notebook charging up to 100W. It's the most advanced and adaptable USB-C docking solution on the market.
External graphics: Gamers can now connect plug-and-play external graphics cards to play the latest games at recommended or higher settings.
Thunderbolt networking: Provides a 10 GbE peer-to-peer connection for quickly transferring files between computers, performing PC migrations, or establishing small workgroups with shared storage. Thunderbolt and Thunderbolt 2 solutions and products will work with Thunderbolt 3 via an adapter.
What Is Thunderbolt Technology Best Used for
Working: Easily transform your laptop into a complete workspace for comfortable multitasking. You can power your laptop, add all the necessary accessories, and connect multiple high-resolution monitors with a universal Thunderbolt port using just one cable. A quick plug-in will allow you to start working.
Gaming: You can turn your laptop into a complete, highly immersive station with Thunderbolt ports. To play and store your favorite games, connect to an external SSD drive, a gaming monitor, a keyboard, a mouse, a video capture device for recording live streams, and these other devices. Thunderbolt connections are capable of everything. There's never been a simpler way to keep your gaming area organized and manageable.
Learning: With Thunderbolt ports, you can easily transform your laptop into a complete learning station. With multiple screens, accomplish more. Witness the realization of your vision in gorgeous 4K. Browse through large files quickly. Thunderbolt technology is the quickest and easiest way to charge your PC, add storage, and connect to monitors, all at a speed of 40 Gbps.
Version History
At the 2009 Intel Developer Forum (IDF), Intel demonstrated Light Peak, which used an experimental Mac Pro logic board to run two 1080p video streams and LAN and storage devices over a single 30-meter optical cable with modified USB ends. A prototype PCI Express card drove the system, with two optical buses powering four ports.
Jason Ziller, head of Intel's Optical I/O Program Office, demonstrated the technology's internal parts under a microscope and data transmission via an oscilloscope. The technology is said to have an initial speed of 10 Gbit/s over plastic optical cables and a final speed of 100 Gbit/s.
Intel announced at the show that Light Peak-equipped systems would be available in 2010 and posted a YouTube video showing Light Peak-connected HD cameras, laptops, docking stations, and HD monitors.
On May 4, 2010, in Brussels, Intel illustrated a laptop with a Light Peak connector, indicating that the technology had shrunk sufficiently to fit inside such a device. It also had the laptop send 2 simultaneous HD video streams down the connection, implying that at least some of the software or firmware stacks and protocols were fully operational. During the same demo, Intel officials stated that hardware production would begin around the end of 2010.
Some early commercial prototypes from manufacturers were shown at the Intel Developer Forum 2010 in September 2010.
Part 2: The 5 Best Thunderbolt NAS
Here, we proudly present to you the top 5 QNAP Thunderbolt NAS.
#1 QNAP TVS-h1688X – Ultra Fast File Server
The powerful QNAP TVS-h1688X allows installing two QNAP QXP-T32P ThunderboltTM 3 PCIe expansion cards (sold separately) to achieve four ThunderboltTM 3 ports, making it an ideal match for ThunderboltTM-equipped Mac and Windows users for high-speed media collaboration. Here are some of its technical specifications:
Max Storage

TB3 Ports

Bays

Drive Compatibility

Price

128 GB (4 x 32 GB)
Optional via the QXP-T32P 2-port Thunderbolt 3 PCIe adapter
16
3.5-inch bays:
3.5-inch SATA hard disk drives
2.5-inch SATA hard disk drives
2.5-inch SATA solid state drives

2.5-inch bays:
2.5-inch SATA solid state drives
from $299.99
Pros
Quick file transfer speed
Support for 10Gb/TB3 drives
Cons
Versions and licenses of surveillance software can be perplexing.
#2 Synology DiskStation DS1522+ – Multifunctional Data Storage
With extra support for up to 15 drives, 10GbE networking, and NVMe SSD caching, the 5-bay Synology DiskStation DS1522+ is simple to measure and broaden as your needs change. It provides a versatile all-in-one solution for data sharing, synchronization, backup, and surveillance, powered by Synology DiskStation Manager (DSM).
Max Storage

TB3 Ports

Bays

Drive Compatibility

Price

32 GB (16 GB x 2)
Four built-in 1GbE ports with easy 10GbE option2
5
3.5" SATA HDD
2.5" SATA SSD
M.2 2280 NVMe SSD
$699.99
Pros
Simple to install and manage
There are numerous ports.
Cons
It's pricey even without adding drives.
#3 TERRA MASTER TD2 – Most Affordable Thunderbolt NAS
The TerraMaster TD2 Thunderbolt 3 is a dual-bay RAID storage device with a compact package. It has a great deal to offer for creators and other people as this external storage solution is easy to set up and transfer.
Max Storage

TB3 Ports

Bays

Drive Compatibility

Price

36TB (18 TB drive x 2)
Two Thunderbolt 3, DisplayPort 1.4
2
3.5" SATA HDD
2.5" SATA HDD
2.5" SATA SSD
$250
Pros
Less expensive than other Thunderbolt NAS servers in the market.
Simple to set up and operate
Comes with a Thunderbolt cable and installation equipment
Cons
Not much quicker than other Thunderbolt NAS drive solutions.
#4 QNAP TS-464T4 – Award-Winning RAID Storage System
The QNAP TS-464T4 is the first Thunderbolt 4 NAS in the world. This network-attached storage system is powered by an Intel Celeron N5105 quad-core processor and has four 3.5-inch SATA drive bays that can accommodate 2.5 and 3.5-inch drives with capacities of up to 20TB. The enclosure supports RAID 0, 1, 5, 6, and 10. In addition, QNAP claims that the new NAS has two M.2 NVMe PCIe slots that will offer the best storage for high-speed media editing and file sharing.
Max Storage

TB3 Ports

Bays

Drive Compatibility

Price

8 GB
2 (Thunderbolt 3)
4
3.5-inch SATA hard disk drives
2.5-inch SATA hard disk drives
2.5-inch SATA solid state drives
$989
Pros
Simple configuration process
Excellent file transfer performance
Multiple gigabit connectivity
Cons
Tools are required for drive installation.
#5 Synology DiskStation DS220+ – Flexible Data Storage
The Synology DS220+ is a modest network-attached storage solution that simplifies data and multimedia management. It has sleek data sharing, video streaming, photo indexing capabilities, and comprehensive data protection and recovery choices.
Max Storage

TB3 Ports

Bays

Drive Compatibility

Price

32TB (2x 16TB)
2 x 1GbE LAN ports
2
3.5" SATA HDD
2.5" SATA HDD
2.5" SATA SSD
$299.99
Pros
Simple installation and configuration
Cons
RAM expansion is restricted.
Part 3: The Best Thunderbolt NAS - Comparison Chart
Here's a chart with a summary of the top 5 Thunderbolt NAS's features for a closer look.
Features

QNAP TVS-h1688X

Synology DiskStation DS1522+

TERRA MASTER TD2

QNAP TS-464T4

Synology DiskStation DS220+

Max Storage
128 GB (4 x 32 GB)
32 GB (16 GB x 2)
36TB (18 TB drive x 2)
8 GB
32TB (2x 16TB)
Bays
16
5
2
4
2
Price
from $299.99
$699.99
$250
$989
$299.99
Drive Compatibility
3.5-inch bays:
3.5-inch SATA hard disk drives
2.5-inch SATA hard disk drives
2.5-inch SATA solid state drives

2.5-inch bays:
2.5-inch SATA solid state drives
3.5" SATA HDD
2.5" SATA SSD
M.2 2280 NVMe SSD
3.5" SATA HDD
2.5" SATA HDD
2.5" SATA SSD
3.5-inch SATA hard disk drives
2.5-inch SATA hard disk drives
2.5-inch SATA solid state drives
3.5" SATA HDD
2.5" SATA HDD
2.5" SATA SSD
Part 4: Tips to Choose the Best Thunderbolt NAS
The issue with NAS is that the continuous operation puts hard drives under a heavy workload. Although desktop hard drives can withstand the stress caused by Network Attached Storage (some models can run for years without issue), it is best to choose hard drives that are NAS-compatible. Follow these tips to buy the best Thunderbolt NAS with effective functionality and better stability.
When purchasing a QNAP Thunderbolt NAS system with built-in drives:
As part of the overall system, the drives are usually covered by the manufacturer's warranty.
Typically, the drives are purchased directly from the manufacturer's supply chain and shipped directly from the hard drive manufacturer.
If you decide to purchase drives separately from your QNAP Thunderbolt NAS:
The drives could be a mix of drive production runs that have been in the supply chain for longer. For the most consistent performance across the RAID volume, match the drive capacities and models.
Choose NAS-rated drives—NAS vendors publish lists of supported drive types.
Verify the money-back guarantee and refund policy, and if you're transferring a collection of older drives into your NAS, consider how much of the warranty has already expired.
Select a system that supports features for increased storage space, performance, and drive failure protection. However, ensure that the QNAP Thunderbolt NAS system is sold with or without drives.
More Related:
Synology Let's Encrypt
Synology's Assistant App
Bonus Tip: How To Recover Deleted or Lost Data From Thunderbolt NAS
QNAP Thunderbolt NAS comprises one or more hard drives constantly connected to the internet. These drives are popularly used by individuals and businesses to back up or store important files and media such as photos, videos, music files, and documents.
However, unanticipated events such as accidental file deletion, disk formatting or corruption, system crash, etc., may occur and can render your data erased, damaged, or inaccessible. No panic. You can recover files or folders lost on a QNAP Thunderbolt NAS drive with dependable and trustworthy software like Recoverit NAS data recovery.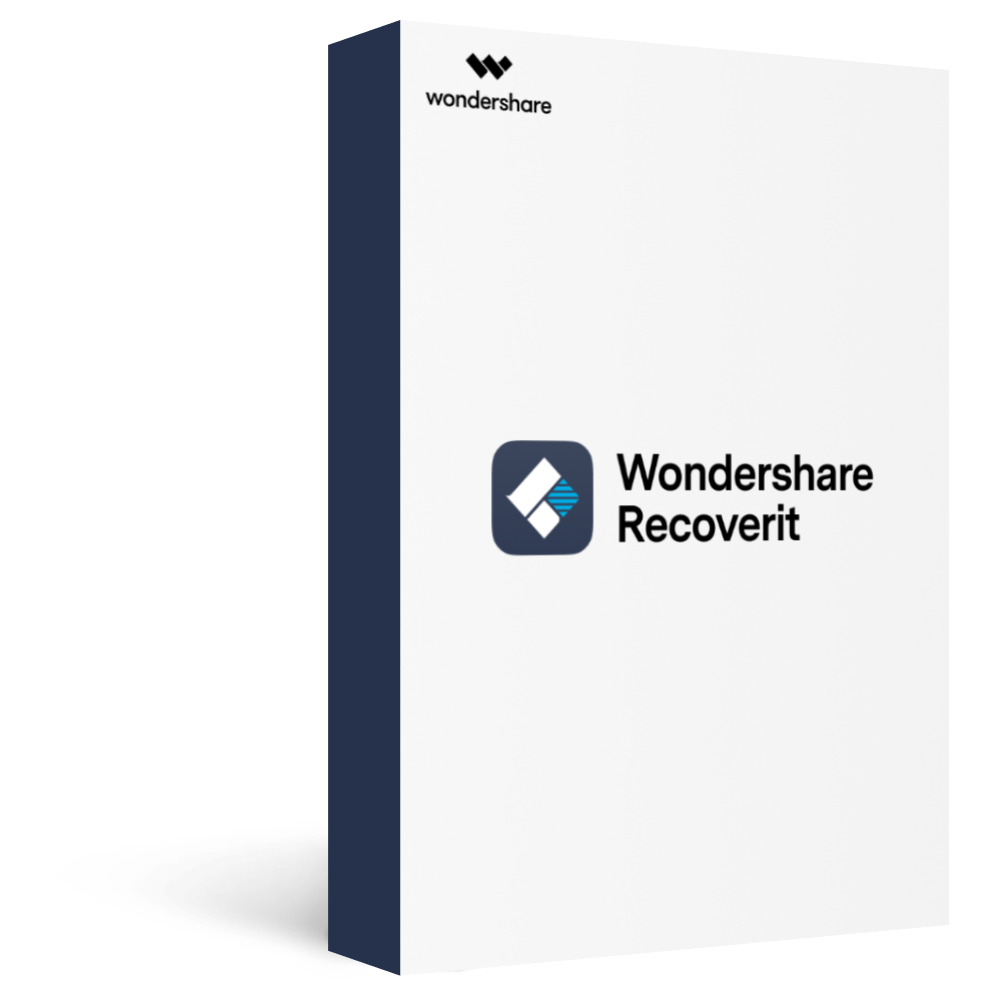 Wondershare Recoverit – Your Reliable NAS Recovery Software
5,481,435 people have downloaded it.
Support all mainstream NAS vendors such as Synology, QNAP, Drobo, ASUSTOR, LaCie, Seagate, Western Digital, Buffalo, etc.,
Rescue data from more than 500 data loss scenarios, including accidental deleting, formatting, OS crash, RAID reconstruction failure, power failure, malware attack, etc.
Retrieve NAS data in real-time without interrupting the NAS server. You don't need to pull out the NAS hard drive for diagnostic and recovery.
Supports all RAID configurations, including RAID 0, RAID 1, RAID 5, RAID 6, RAID 10, etc.
You can now download and use this Recoverit NAS data recovery software to easily restore your deleted or lost files by following a few simple steps.
Step 1. Pick the NAS Recovery Mode
Install Wondershare Recoverit on your computer and launch it. Then, go to NAS and Linux in the left menu and click the NAS Recovery option. It will enable Recoverit to browse for the NAS storage devices from which you lost the data.
Step 2. Connect to the NAS Device
After Recoverit has finished searching, you will see the detected NAS devices on your screen under NAS Servers. Now, pinpoint the device from which you lost the data and click on it.
Enter the needed data. After that, press Connect so Recoverit will establish a remote connection.
Once connected, the program will begin automatically scanning lost or deleted data in the selected NAS device.
Step 3. Recover and Save Files
As soon as the scanning is finished, you can preview the files to ensure you will restore the correct ones. Finally, click Recover to save your desired files to a safe location.
Video Tutorial on How to Recover Files from NAS Server?
FAQs
Does Synology NAS have Thunderbolt?
Yes, the Synology 5 bay. It allows you to set up virtual data backups, distribute hybrid cloud applications, share files, and collaborate across teams. This Thunderbolt NAS also facilitates the most common file-sharing protocols, such as AFP, NFS, CIFS, FTP, etc.
Which Thunderbolt NAS is suitable for home use?
Compared to our prior picks, we discovered that the Synology DiskStation DS220+ is the best home NAS for most people. The swiftest NAS we tested has advanced hardware for the price, AES-NI hardware encryption acceleration for extra protection, adjustable RAM, and user-friendly software.
How can I configure my Thunderbolt Bridge?
Connect a Thunderbolt cable to each of the computers you like to connect. Select Apple menu > System Preferences, then tap Network. Choose Thunderbolt Bridge from the list. If your Network requires it, click Advanced, then DNS, and then enter the DNS and search domain addresses.
Is Synology better than QNAP?
Even though QNAP hasn't installed BTRFS as a file system in any of its models, ZFS is available on the company's enterprise rack-mount devices for more refined businesses. Synology still outperforms QNAP because its file system combines EXT 4 and BTRFS.
Conclusion
The security of your data is important, particularly if you plan to use QNAP Thunderbolt NAS. Spending a little more and purchasing a drive from a well-known and secure brand is best. This article listed the top 5 QNAP Thunderbolt NAS; choose one that best meets your needs! If you lost your data from this drive, rely on Recoverit NAS data recovery software.