How Can I Fix DJI Mavic Mini SD Card Errors?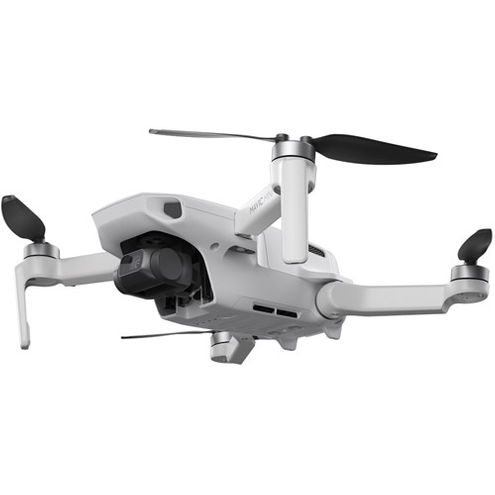 Nothing takes the fun out of flying your Mavic drone than annoying SD Card errors. You flew your drone, ready to start capturing images or videos, but then you started seeing errors like "SD card error, replace it"? or "SD Card error, check the app." Do you think the fault is from your drone? Probably not. Apart from the camera problems, is there any factor causing the errors? Absolutely yes.
These errors are really unpleasant and could be frustrating at times, right? Good thing you found yourself here! By the end of this article, you should be able to fix whatever issues you're having with your SD card.
Part 1. Common SD Memory Card Problems & Solutions
Owners of SD cards usually face certain problems or issues with their cards. The majority of these issues are well-known. So, what could be causing the error you got on your SD card? The error you face on your DJI Mavic Mini SD Card could be caused by one of the many issues covered in this article. Here are the common SD card issues covered in this article and their solutions.
1. Emptied SD Card
Sometimes, you added files into your SD card and recently opened it to find an empty card? Files eventually disappearing from SD cards without actual deletion by any user could only mean one thing: Bad SD card.
Here is how to fix this?
Emptied SD card error is almost always a result of an attack from malware or viruses. One of the best ways to get rid of a virus is obviously an antivirus. They're many computer antivirus apps. Look for one with good reviews, install it, scan your card to have an idea of what's wrong.
2. Physically Damaged SD Memory
What causes this? Well, manhandling your SD card or keeping them in places carelessly could bring about physical damage to your memory card. This is a dreaded situation as all data may be lost beyond recovery.
Do you think your SD card is damaged physically? What can you do? One simple answer is to try the SD card recovery software. These apps can still recover some file partitions from your card regardless of the extent of the damage.
3. Unreadable Files in the Card
Files are rarely created corrupt. You or a program/app recently created a file on your device and tried accessing it only to encounter such an error? Your Mavic drone requires certain files found on the SD card read to work properly. If these files are unreadable, your Mavic drone will not be able to capture and save new files.
How to fix this?
Actually, when the files become unreadable, there are usually 2 main symptoms - corrupted files or damaged SD card. That's why the solutions should vary.
Case 1: Fix "SD Card Can't Read Data."
Solution 1. This error is usually caused by infection by viruses. Use an antivirus to scan the card.
Solution 2. If you find the SD card is unreadable due to the card itself, you have to use CMD or format the card to repair it.
Case 2: Repair unreadable videos
Oftentimes, if you find only some of the files can't be read or accessed, then you have to consider if there is a need to repair the unreadable files, rather than spending much time fixing the well-running SD card.
However, how can you repair corrupted files like a damaged video? The easiest method must be a reliable video repair tool, like Wondershare Repairit  Video Repair. Whenever you find the video file is corrupted and can't be read, you need to get powerful, secure, and reliable software to help you fix the videos. The SD card video repair tool only requires you to do a few clicks. The whole process is quick and simple, while the videos can be repaired smoothly to be the original.
Step 1. Add your unreadable videos. Simply click the "Add" button or the center area, and you can upload the corrupted files.
Step 2. Repair your damaged files. The video repair tool will automatically repair your damaged videos after you upload them and hit "Repair."
Step 3. Preview and save repaired videos. After the repair, you're enabled to pre-watch all repaired videos before you save them. Select the desired location to save and enjoy your videos now.
Step 4. Add a sample video for severely corrupted videos. Videos are sometimes damaged extremely severely, and thus they need to be repaired with more advanced technology. That's why Advanced Video Repair is needed. Just add a sample video with the same format from the same device. And repair now.
4. Missing Files in SD Card?
Mavic drones require certain files to function properly. Suppose these files aren't found. You'll get errors. You can't remember moving or deleting files from your SD card, yet you can't find files on it?
First, try displaying hidden files. Every good file manager should have this feature. Already checked for hidden files and found nothing? Then it probably is an SD card malfunction. SD cards usually malfunction as a result of malware or viruses.
How to solve this issue?
Use good SD card recovery software to recover the missing data. Next: install a good anti-virus to prevent future viruses.
5. Invalid File System in SD Card
This occurs when your PC cannot find a file system on your card. Use CHKDSK to fix this. CHKDSK (Check Disk) is a powerful command-line tool on the command prompt.
Do you need to install it?
No. You do not need to install any extra software. This is a built-in app that can be found on your PC's command prompt. Follow the simple steps below to check and fix your card using CHKDSK:
Boot your PC (if it already isn't)
Click the Windows icon and type "cmd."
Right-click on either cmd or command prompt and run as administrator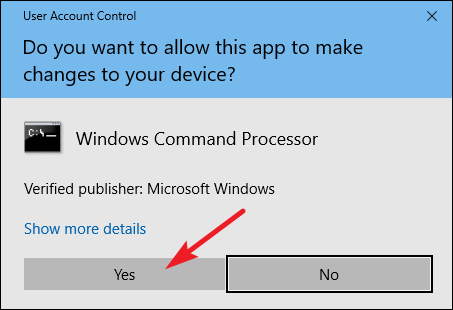 Accept the warning, and the command prompt interface will open up.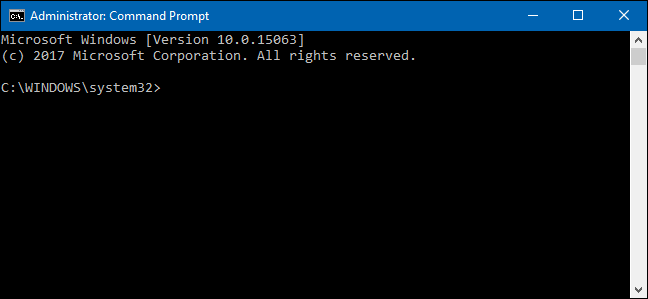 Type "chkdsk" into the window, followed by the name of the drive you want to fix. For example, "chkdsk E:"
Click Enter on your keyboard
Enter "Yes"
The process may take a while. Allow the process to finish. If chkdsk fixes the issue with your SD card, it should be good as new. It should now function well on your Mavic Mini drone.
6. SD Card Is Write-protected
This is one of the easiest to fix for all errors.
How to remove write-protection?
Look to the side of your SD card's adapter. You'll find a switch, as shown in the image below. Slide the switch to unlock the card.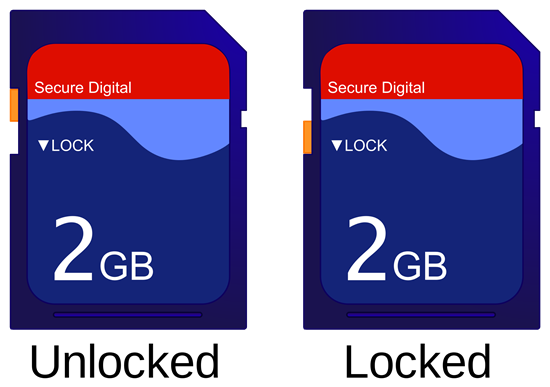 ---
Part 2. Tips for SD Memory Card Maintenance
1. Avoid Physical Damage
Keep in a safe place
Keep out of children's reach
Protect your SD card from dust and dirt or water
Keep your SD card in the pack designed for it
Isolate your SD card from the rest of your items
2. Avoid File Corruption
Be mindful of apps you give access to your SD card
Make sure your eject your SD card from your device before physically removing it
Be careful when renaming extensions (e.g., renaming .gif to .png or something without using software designed for this)
3. Avoid Purchasing Bad SD cards
Purchase genuine SD cards.
Purchase from trusted stores.
Avoid purchasing used SD cards/flash drives.
4. Avoid Virus
Install the apps you use only from trusted sources
Avoid installing suspicious apps
Use a good antivirus software
5. Protect Private Data on SD Memory Card
Do you have files you don't want anyone to access or view on your SD card? Privacy is key, but by default, files stored on SD cards are accessible to all. However, this can be changed.
To lock access to your SD card, all you need to do is download an SD card protection software. There are a bunch of them out there that you can get for free. Here's a great one from 'Amazing-Share.'
Follow the app's simple interface to safeguard your memory card, thereby preventing unauthorized access to it.
Following the simple tips outlined above could save you from a lot of these SD card issues.
---
Part 3. How to Recover Lost DJI SD Card Files
When you thought all is lost, Recoverit comes to save the day. Recoverit Data Recovery, a product of Wondershare, is indeed a wonderful app. Best at what it does, Recoverit brings to you a neat and easy to use interface for recovering files on your drives. There's hardly a circumstance Recoverit can't come to play.
For example, what happens after you delete a file from the DJI camera or SD card? It goes into the recycle bin, right? What then happens when you delete a deleted file from the recycle bin? 
Recoverit knows no limits when it comes to file recovery. Even files deleted from the recycle bin can't hide from Recoverit. It works like magic —working with file partitions to make this possible!
Below you'll learn how to use this app to recover missing or lost data from your SD card.
3 Steps on DJI SD Card File Recovery
Lost data could only be your fault if and only if it was caused by human error. Bear in mind that most lost data is caused by hardware issues, bad or corrupted software, or buying a fake memory card or flash drive. Whatsoever the cause of your data loss, Recoverit will definitely be of help to you.
Step 1: Select an SD Card
Launch Recoverit. Under "External Devices," select the faulty SD card and click "Start."
Step 2: Scan Your SD Card
Recoverit will start scanning the SD card. You can even speed up the by using some pretty cool features.  They give you the option to select and recover only specific files; you can also select everything with just one click.
Step 3: Preview and Recover SD Card Data
Once the scan ends, you will see a list of files the software found. Click the "Recover" button, and the software will get to work, getting everything back and storing them in a default location or any location you choose. Just don't save the files in the same SD card you just scanned; find another driver for this.
See how simple using Recoverit is? You launch it, make a few clicks, and your lost files will be reunited with you once more!
Complete Video Tutorial on DJI SD Card Video Recovery
The Mavic Mini is a great camera drone, but you won't be able to do much with it if the SD in it is faulty, will you? SD cards are essential media storage devices, but they are also fragile. Handle them with care and get well-known name brands to make sure they last a long time. But if you lose your files, use Recoverit Data Recovery to get SD card files back. This article has covered pretty much every error you could encounter while using your memory card and the simplest way to recover your card data. 
Fix Media File Issues
Recover & Repair Photos

Recover Videos

Repair Videos

Recover & Repair Audio

Recover & Repair Cameras