The recovery partition is a section in your computer's disk drive dedicated to storing the computer system image. It keeps system backup files as well as files that guide system restoration.
If you have a computer with Windows 11 installed, it may have a recovery partition. If not, there's nothing to be concerned about. You can also make a recovery partition by hand. This guide will walk you through how to create a recovery partition on Windows 11.
Part 1. Why Do You Need a Recovery Partition on Windows 11?
Errors do occur in computer systems from time to time. In such a case, the recovery partition will come in handy. A recovery partition can help you restore it to its original state by assisting you in restoring your software programs, device drivers, and system settings quickly and easily. Furthermore, it can save money on unnecessary expenses such as purchasing a new operating system or taking the computer to a repair shop.
Part 2. How To Create a Recovery Partition on Windows 11?
Discover how to create a recovery partition on Windows 11 by following the procedures below. Windows recommends preparing a USB flash drive with at least 8GB of storage space. If you have a 64-bit computer, the drive should be at least 16GB.
If you want a more comprehensive tutorial, watch the video below to learn how to make a recovery drive on Windows 11 PC or laptop.
Step 1. Insert the prepared USB drive into the computer and ensure that it is recognized. Type Recovery Drive into the start menu. Click Create a recovery drive under Settings. Your computer may ask you if you want to launch Recovery Media Creator. Select Yes.
Step 2. Tick the Back up system files to the recovery drive checkbox and click Next.
Step 3. Choose the USB drive you previously connected, and then click Next.
Step 4. Press Create to begin creating a recovery partition in Windows 11.
Part 3. How To Restore Windows 11 PC/Laptop Using the Created Recovery Partition?
If your computer has a problem and not functioning correctly, you can use the newly created recovery partition to restore it to a normal state.
Note: This procedure will erase your data and apps. If you don't want to delete critical data, you can use a data recovery tool like Wondershare Recoverit to help you rescue essential files first. It can create a bootable USB to boot your computer up, so you can copy data from the crashed computer to a safe location.
Step 1. Boot your computer from the recovery USB drive. Choose Troubleshoot > Recover from a Drive.
Step 2. You'll be prompted in the Reset this PC option. You can choose between the Just remove my files or Fully clean the drive option. Select Just remove my files if you want to restore your PC, or Fully clean the drive if you like it to leave no data trace on your Windows.
Then, confirm all operations and click Recover to begin the process. Wait until it finishes, and your computer will restart.
Part 4. What To Do if You Accidentally Delete the Windows 11 Recovery Partition?
"I accidentally deleted my recovery partition. Is there an easy way to restore it?"- Reddit
If you mistakenly removed the Windows 11 recovery partition, you can try these 2 methods:
Let's get started.
Method 1: Recreate a Recovery Partition on Windows 11
To address this issue, you can also recreate a recovery partition on Windows 11. Read the instructions carefully, as it has complex steps.
Step 1. Install Windows with your product key after downloading the Windows ISO file from Microsoft. Then, using Microsoft's tool, create Windows installation media.
Step 2. Find install.esd in the Sources folder. Then copy it from the ISO to a folder on your hard drive.
Step 3. Convert it from install.esd to install.wim, and copy the install.wim file to a new folder on your C: drive labeled C:Win81-Recovery.
Step 4. Enter cmd in the search bar after pressing Start. Then click Run as administrator.
Step 5. In the command prompt window, type REAGENTC /SetOSImage /Path C:Win81-RecoveryINSTALL.WIM /Index 1. Then type REAGENTC /Info > Exit.
Method 2: Recover the Deleted Recovery Partition With a Partition Recovery Software
Lost partitions are difficult to overwrite, so they can be retrieved using partition recovery software. Wondershare Recoverit allows you to completely and quickly recover deleted, formatted, resized, hidden, or lost partitions.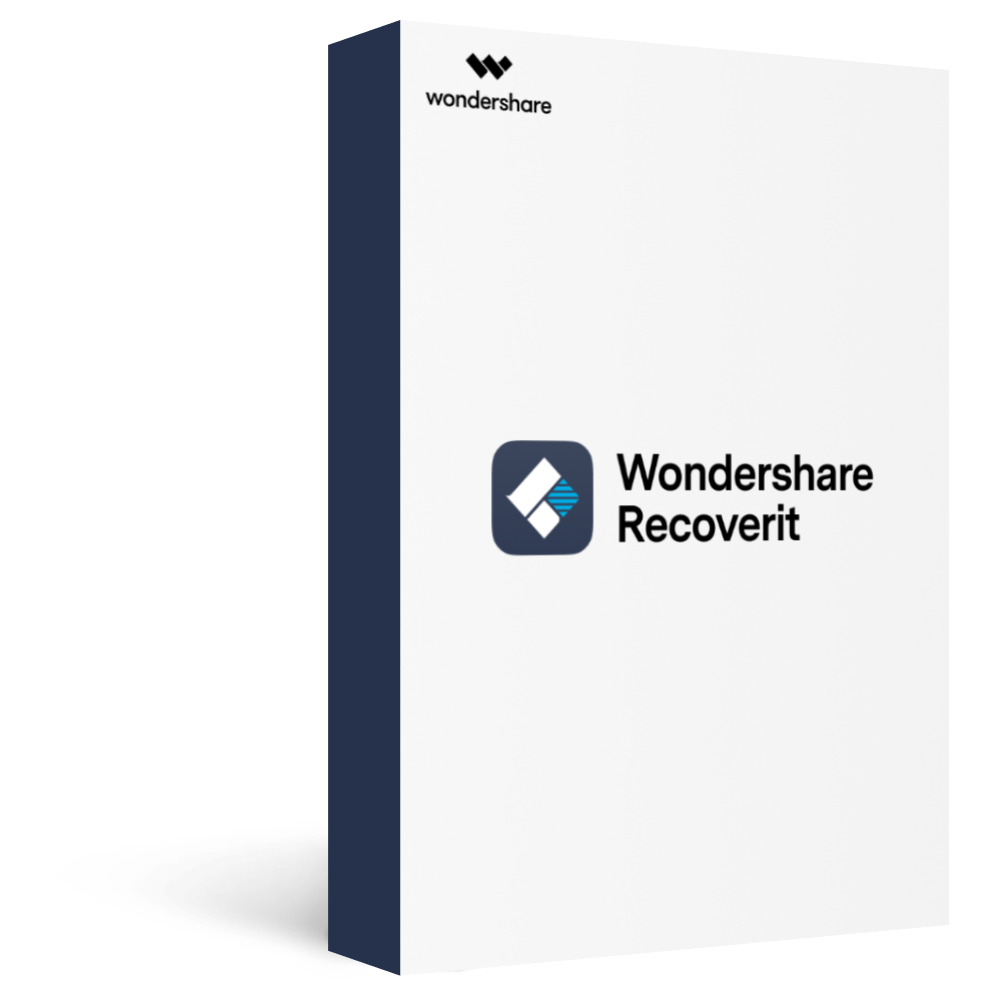 Wondershare Recoverit - The Leader in Data Recovery
5,481,435 people have downloaded it.
Recover deleted or lost partitions efficiently, securely, and completely.
Recover data from over 2000 storage media, such as Windows/Mac/Linux computers/laptops, NAS, SSD, HDDs, USB, SD cards, Memory Cards, etc.
Support 500+ data loss scenarios like accidental deletion, emptied recycle bin/trash, formatting, lost partition, RAW, RAID, and damaged disk.
Support 1000+ file types, including images, videos, audio, documents, emails, and so on.
Steps to Recover the Deleted Recovery Partition With Wondershare Recoverit
Launch Wondershare Recoverit in your Windows and follow the steps below to recover a deleted recovery partition in Windows 11.
Step 1. Select the deleted partition disk.
Step 2. The software will begin scanning the lost partition and searching for your lost data files.
Step 3. Finally, you can view your files. Click Recover to get your file back. Save them on another disk while recovering if you overwrite the disk.
Conclusion
You can create a recovery partition on Windows 11 by following the steps outlined in this article. If something goes wrong, the recovery partition may be lost. Do not be alarmed if you accidentally delete the recovery partition. You can restore the recovery partition using an excellent software, Wondershare Recoverit.