1. Definitely know the file name
You can directly search the files if you know their names. Input the file name, storage path, the file extension in the searching box, and you can get them.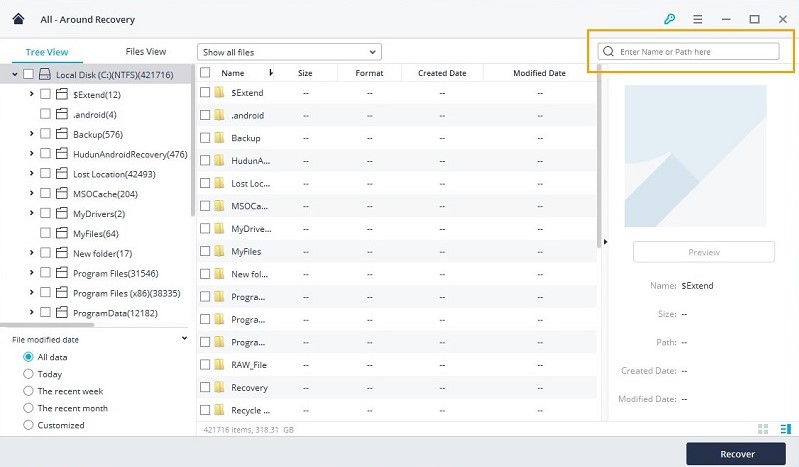 2. Know the file path:
Switch to the Tree View on the left side. You can find out the lost data according to the specific path where you stored the files.
You can also opt for the RAW File folder, in which you can locate the files according to the file types and formats.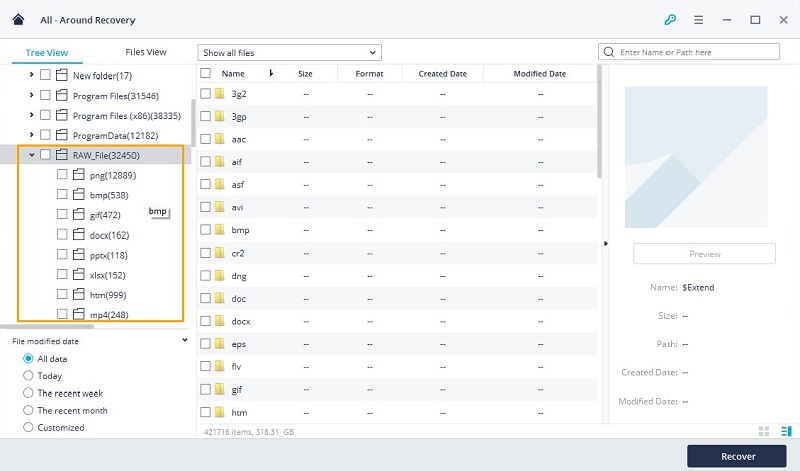 3. Too many files on the same path
If you find there are much more files than you expect on the same file path, you can take the below tips to locate the wanted ones more quickly.
File size in order:

Double the "Size" to reorganize your files in sequence. Small-sized files (< 1 KB) are usually unnecessary. You can first view the files with large sizes to confirm if they are what you want.

Identify the temp files:

The files with "~", "$", "temp."are usually the temporary or cache files, generated when you modify your documents. You can ignore them if they are too small sized.

Only show deleted files:

To narrow down the results, you can first choose "Only show deleted files". However, the tag marked as deleted files is not accurate enough. So if you find nothing under the tag, please locate them under the option of "Show all files".