Every time you update your Windows system or create a backup partition, specific files exist outside your notice. A notable example you'll encounter in most online forums is the Winre_backup_partition marker file. Many people find it on their Master Boot Record (MBR) and get confused about whether it's necessary.
If you're one of those, then this guide shall help you determine the facts. You'll learn not only the function of the Winre_backup_partition marker, but also how to recover it if you delete it by accident.
Part 1. What Is $Winre_Backup_Partition.Marker?
Many Windows 10 users say they find the $winre_backup_partition.marker folder in their root directory after Windows updates. However, most of them do not know what the winre_backup_partition marker folder is and want to know whether it gives rise to some risks to the Windows operating system.
The $Winre_backup_partition.marker file is mostly left by the anniversary update for Windows 10, and the file size should be 0 bytes. The WINRE stands for Windows Recovery Environment. In this situation, this Winre_backup_partition.marker file should be related to the recovery backup of Windows 10 to the previous update. Thus, the $winre_backup_partition.marker folder is related to the new updates of Windows 10. However, most users need help finding the winre_backup_partition marker folder on their system with a freshly installed Windows.
The file also exists on machines that did not fail the update. It has nothing to do with updates, although it may appear after an update following attempts to perform operations on a missing recovery partition.
Part 2. Is the $Winre_Backup_Partition.Marker File Legit or a Threat?
As mentioned above, the Winre_backup_partition marker file is created in your system with an authentic Windows update. So it is entirely safe for your system. Furthermore, the file occupies zero bytes on your hard disk. Thus, you gain no space advantage when deleting it.
Part 3. Can I Delete the $Winre_Backup_Partition.Marker File?
Yes, you can safely delete the Winre_backup_partion marker file from your system without any consequences. It is not an essential file on your system and doesn't contain any necessary system data.
However, the file can reoccur in the same location when you install the annual Windows update.
Part 4. How To Recover Deleted $Winre_Backup_Partition.Marker File?
Often, we need to remember to back up our data before the conversion. That can create a recipe for disaster as diskpart deletes everything on the disk you are converting MBR to GPT. As a matter of fact, the software first wipes the disk and then proceeds with the conversion from MBR into GPT. If you use the clean all command to clear the disk, recovering any lost data becomes impossible.
If you ever find yourself in such circumstances, don't worry, as all is not lost. You can still recover your lost data using Wondershare Recoverit. It is a groundbreaking data recovery application that comes with a host of valuable features: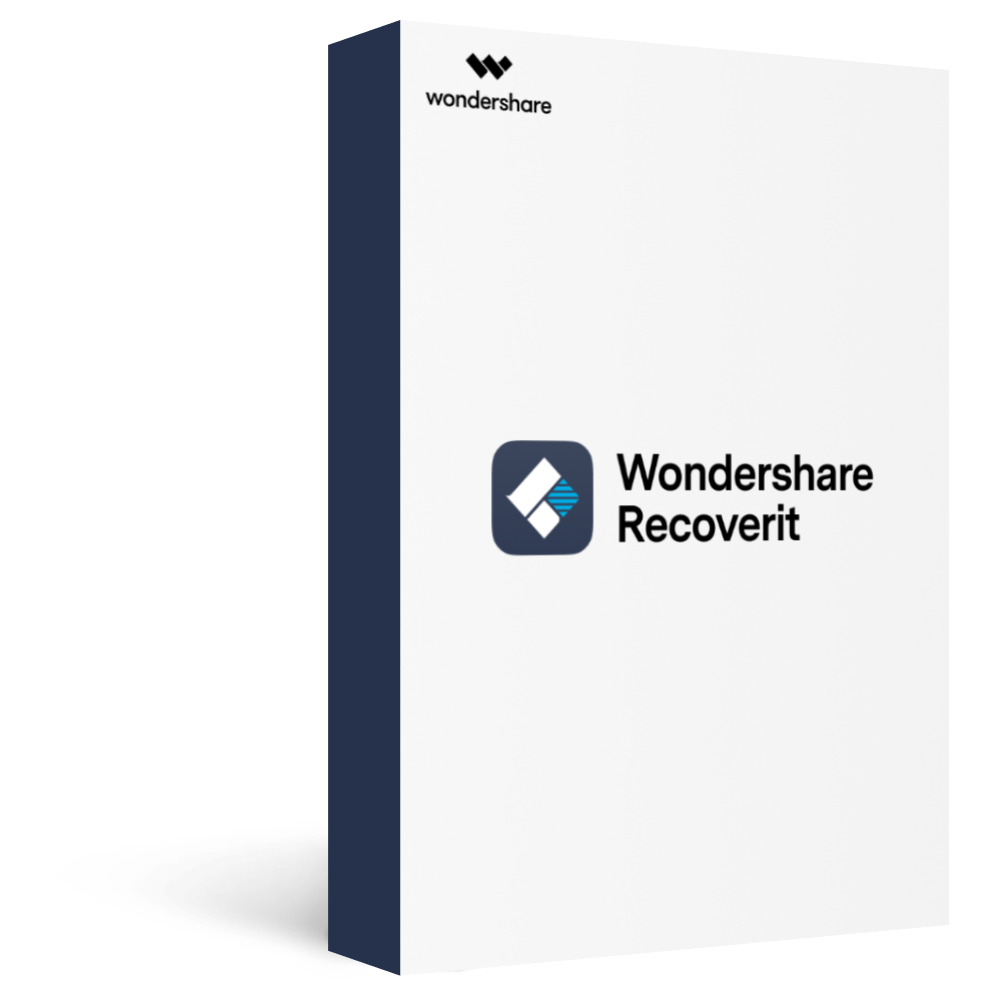 Wondershare Recoverit – Leader in Data Recovery
5,481,435 people have downloaded it.
Recover over 1000 file types from almost any storage media, such as Windows/Mac/Linux computers, NAS servers, SD cards, USB drives, etc.
Efficiently handle 500+ data loss scenarios, including accidental deletion, emptied recycle bin, formatting, lost partition, system crash, and virus attack.
Preview the files before recovery. No payment is required if the files are unrecoverable.
Follow the below-mentioned steps to recover your deleted $Winre_Backup_Partition.Marker file.
Step 1. Download and install Wondershare Recoverit on your PC and launch it using the Search function or the Start menu.
Step 2. Select the location where you have deleted the $Winre_Backup_Partition.Marker file.
Step 3. Click the Scan button. During scanning, you can filter the type of files you are looking for. You can also type the filename in the search bar to quickly find the desired $Winre_Backup_Partition.Marker file.
Step 4. Once you find the desired file, select it, and click Recover to save it to a safe location.
When the process concludes, the $Winre_Backup_Partition.Marker file will appear at the desired location.
FAQs About $Winre_Backup_Partition.Marker
A marker file is a named point contained within an ASF file. It is used to verify whether a specific installer package is present within the system. Marker files don't contain any essential data, but you can analyze the date and time of their creation to learn when a specific package was installed.
How do I open a marker file?
Windows Explorer doesn't open a marker file by default. However, you can open them with third-party software like Universal File Viewer or File Analyzer. Still, you won't gain any valuable information from it. Instead, the date and time when the marker file was created are the data you need.
Are marker files temporary?
No. Marker files remain on your system so long as you don't delete them. They get overwritten with a new one once the software receives another update. That is why you find only one file for software, most likely an operating system.
Can you edit marker files?
No. Marker files don't contain any editable data. You can't change the date and time they were created, either. The only time that information changes is when another update overwrites the file and creates a new one.
Conclusion
And that concludes your guide for the Winre_backup_partition marker file. We hope this piece gave you valuable information about your Windows PC and how the updates operate. If you require more insights, feel free to leave a query in the comments section or check out other useful articles on this website.