Have you ever needed to recover a file that was deleted from your computer by accident? Do you need to retrieve data from a damaged or formatted hard drive or restore a deleted partition? Then you may have come across 7-Data Recovery Suite.
7-Data Recovery Suite is a data recovery software designed to recover deleted or lost files. Such files can be restored from a variety of sources, like Android phones, memory cards, and hard drives. But how good is it? Let's take a look at its features, as well as user reviews, to find out.
Part 1. 7-Data Recovery Suite Overview
7-Data Recovery Suite is a set of file and data recovery tools designed to run exclusively on Windows (from Windows Server 2003 up to Windows 10). As of its latest version, v4.4, released in July 2019, 7-Data Recovery doesn't run on macOS. So, if you are a Mac user, you may need a 7-Data Recovery alternative.
The software lets you choose from five recovery modes:
Complete Recovery
Deleted Recovery
Digital Media Recovery
Lost Partition Recovery (for damaged or deleted partitions)
Android Recovery (which enables you to restore files on Android devices)
Each mode has its output configuration, which the user can easily customize.
Part 2. Plan and Pricing of 7-Data Recovery Suite
The free version of the software lets you recover up to 1 GB of files and data, and the paid tiers add features such as unlimited data, support for Windows Server 2003/2008, free technical support on-demand, and other helpful option on top of it. In addition, the paid version comes with a 30-day money-back guarantee.
| | | | | | |
| --- | --- | --- | --- | --- | --- |
| License Type | Free | 1 Year | Home | Pro | Enterprise |
| Recover data from local hard drives and external storage devices | ✔︎ | ✔︎ | ✔︎ | ✔︎ | ✔︎ |
| Recover unlimited amount of data | ✘ (1 GB) | ✔︎ | ✔︎ | ✔︎ | ✔︎ |
| Recover data on Windows Server 2008/2003 | ✘ | ✘ | ✘ | ✔︎ | ✔︎ |
| Use in a business or commercial entity | ✘ | ✘ | ✘ | ✔︎ | ✔︎ |
| Use for all computers in one company; Use for a third party; Use as technical service | ✘ | ✘ | ✘ | ✘ | ✔︎ |
| Free software upgrade service | ✘ | ✔︎ | ✔︎ | ✔︎ | ✔︎ |
| Free technical support on demand | ✘ | ✔︎ | ✔︎ | ✔︎ | ✔︎ |
| Number of supported PCs | 1 | 1 | 3 | 3 | Unlimited |
| License Period | - | 1 Year | Lifetime | Lifetime | Lifetime |
| PRICE | Free | $39.95 | $49.95 | $79.95 | $399.95 |
| 30-Day Money Back Guarantee | - | ✔︎ | ✔︎ | ✔︎ | ✔︎ |
Part 3. How To Use 7-Data Recovery Suite to Get Data Back
The process of restoring data using the 7-Data Recovery Suite is remarkably easy. After installing the program, follow the simple steps listed below.
Step 1: Open 7-Data Recovery Suite and choose the recovery mode you need
If you're trying to recover data from the hard drive on your computer, try Complete Recovery. It performs a full and thorough scan of your selected drive and restores data from it, regardless of the particular kind of problem (whether it was deleted, lost, formatted, corrupted, damaged, etc.).
As you hover the mouse over Complete Recovery, the description starts with "recover files from existing partitions under any conditions." The Deleted Recovery, Digital Media Recovery, and Lost Partition Recovery options perform faster scans. This is because they focus only on deleted files (including Recycle Bin files, digital media devices (USB flash drives, SD cards, etc.), or files lost on drive partitions that were damaged or deleted.
If you wish to recover files and data from removable media such as a USB drive, SD Card, or an Android device, please ensure it's connected to your computer before you start.
Click on the recovery mode that is best suited to your situation.
Step 2: Select the drive or device you'd like to scan and initiate the scan.
Be patient. Depending on the size of the drive being scanned and computer performance, scans might take a few minutes. Recovered files with their formats (.extensions) intact will be organized, and RAW files will be listed in the RAW category.
Step 3: Select the files you'd like to save from the recovered files and data list after scanning is completed, and that's it! You've successfully recovered lost data using 7-Data Recovery Suite.
Part 4. 7-Data Recovery FAQs
Is 7-Data Recovery Suite safe?
Yes, 7-Data Recovery Suite was created and published by SharpNight Co., a trusted company. It is available for download from reputable software distribution websites that thoroughly scan software for viruses and malware before you can download them. 7-Data Recovery is safe to download and use.
Is 7-Data Recovery Suite free?
No. While you can recover 1 GB of lost or corrupted data using the free version, it is intended as a free trial. If you're reading this review, chances are you need to recover more than 1 GB of data.
Part 5. User Reviews for 7-Data Recovery Suite: Is It Worth Trying?
User ratings and reviews for 7-Data Recovery are generally positive, and you'll often find people thanking 7-Data for saving files they thought would be deleted forever.
Software Informer:★★★★☆ (3.9)
"This saved me after my external HD became corrupted, got me 90% of the info back." —Anthony Harris
FileHorse: ★★★☆☆ (3)
CNET: ★★★★☆ (4.2)
"Best data recovery I used so far." —citycactus
"It works like magic." —molimolihk
"Great recovery software." —CathyMiller123
Part 6. Pros and Cons of 7-Data Recovery Suite
Pros
Very easy and straightforward to download, install, and use
User-friendly and efficient UI
Efficient use of system resources; fast scanning and saving
Cons
No bootable version for systems with a damaged or corrupt OS
There is no option to save scan results, so if you need something the program found in a previous scan, you'll need to run a new scan
No expert or non-guided mode for advanced users
Cannot repair or truncate fragmented video files
Are you facing an issue listed in the cons section above? Then read on below.
Part 7. The Best 7-Data Recovery Alternative for PC/Mac
The problems caused by a hard drive or SSD failure often branch out and become complicated. While 7-Data Recovery Suite can be pretty helpful on a Windows-based PC that has run into a simple hard drive failure or similar issue, it doesn't cover many aspects of the resulting situation.
Often, the corrupted hard drive is the one with the operating on it. In these cases, you need bootable data recovery software on a USB stick or external drive. This is the only way a system with a corrupted C: drive can boot.
If you're on Macintosh, you can't even run 7-Data Recovery in the first place.
So, consider the best alternative to 7-Data Recovery Suite (for PC and Mac) - Wondershare Recoverit, which covers all your data loss scenarios, including accidental deletion, formatting, partition loss, virus attack, sudden power off, computer crash, disk damage, etc. Furthermore, you can trust this data recovery software because it is selected as the Leader in Data Recovery by users on G2.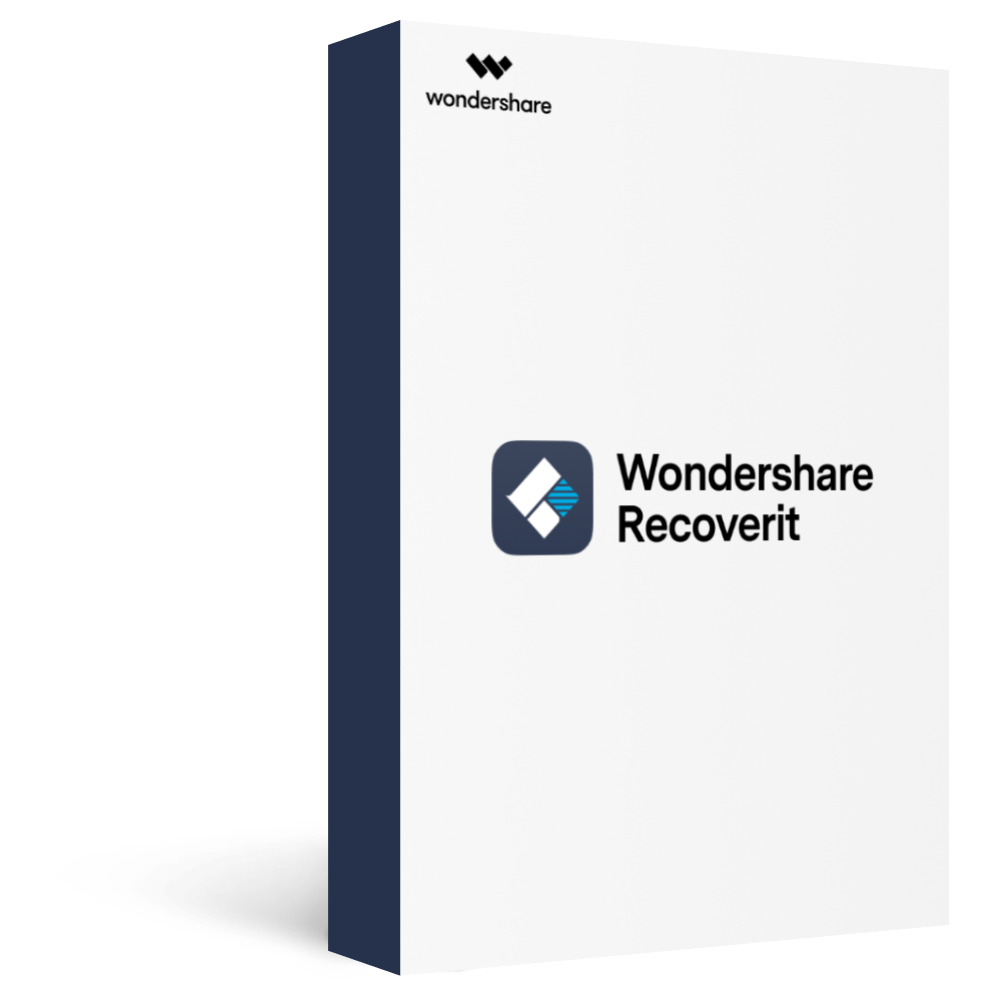 Wondershare Recoverit - Your Safe & Reliable Data Recovery Solution
5,481,435 people have downloaded it.
Recovers lost or deleted files from 2000+ storage media effectively, safely, and completely.
Creates a bootable USB drive to save data even if your computer fails to boot.
Owns patented technology for video recovery that enables you to recover large-scale video files without corruption.
Supports over 1000 file formats and all file systems: recover files of any format from drives with any file system, including FAT, exFAT, APFS, HFS+, and NTFS.
How To Use Recoverit to Restore Your Important Data
Let's find out how to scan a location for lost and damaged files and recover them using Wondershare Recoverit.
Step 1: Open Wondershare Recoverit and select the location or device to scan.
Make sure your external device is connected to your computer.
Step 2: Scan the location.
Because of the intelligent and efficient design of the scanning process, you can pause it and continue it later or stop it as soon as you have found the files you need. The scan results will be available even during the scan, meaning you save and use recovered files while Recoverit continues to scan for more files.
Step 3: Choose the files you want to save, and click 'Recover.'
With its handy UI, Recoverit allows you to sort, filter, search, and preview your files before you save them. It can even repair your corrupt photo or document files during the preview process.
And that's it! You now have your files back.
If your computer crashes, the video below provides a step-by-step tutorial on creating a bootable USB stick to recover files and data using the "System Crash Computer" option in Recoverit.
Comparison of 7-Data Recovery Suite and Wondershare Recoverit
| | | |
| --- | --- | --- |
| Features | 7-Data Recovery Suite | Wondershare Recoverit |
| Free version | 1 GB | 100 MB |
| Price | $49.95/year | $59.99/month |
| OS Compatibility | Windows only | Windows, macOS |
| File Types Supported | 400+ | 1000+ |
| File Systems Supported | FAT, NTFS | All file systems |
| Trash/Recycle Bin Recovery | ✔︎ | ✔︎ |
| Formatted Disk Recovery | ✔︎ | ✔︎ |
| Lost Partition Recovery | ✔︎ | ✔︎ |
| Damaged Disk Recovery | ✔︎ | ✔︎ |
| Android Phone Recovery | ✔︎ | ✔︎ |
| RAW Recovery | ✔︎ | ✔︎ |
| Crashed Computer Recovery | ✗ | ✔︎ |
| BitLocker Encrypted Drive Recovery | ✗ | ✔︎ |
| Advanced Video Recovery | ✗ | ✔︎ |
| Video Repair | ✗ | ✔︎ |
| Photo/File Repair | ✗ | ✔︎ |
| Scan Specific Path | ✗ | ✔︎ |
| Scan Specific File Type | ✗ | ✔︎ |
| Deep Scan | ✗ | ✔︎ |
| Unlimited Preview | ✗ | ✔︎ |
Part 8. The Best Alternative to 7-Data Android Recovery
If your Android device has had a memory failure, then you've probably lost a lot of vital data that 7-Data Recovery Suite can't recover: your applications.
With advanced features and a streamlined UI, you can recover all your lost apps and more using Wondershare Dr.Fone. An Android data recovery tool fit for every data loss scenario.
Supports over 6000 Android device models. You can check the full list here.
Data recovery from both the internal storage and any external SD card.
Recovery of photos, videos, contacts, messages, call logs, and more.
Supports extracting data from broken Samsung phones.
How to Use Dr.Fone to Recover Lost Data from an Android Device
Dr. Fone's user-friendly interface makes it straightforward to recover files from your Android device. Just follow the steps below, and you're good to go:
Step 1: Launch Dr.Fone and connect your Android device.
Click on "Data Recovery" and click on "Recover Android Data."
Connect your phone to your computer via a USB cable and enable USB debugging. Then a screen will appear asking you to select the type of file you'd like to recover.
Step 2: Select the file types you'd like to recover and click Start Scan.
You can select all files as well. That's the default option.
Step 3: Preview and save recovered items.
You can now preview the files Dr.Fone has recovered from your Android device and decide which ones to save. Once you've chosen the files you want, click Recover, and you're finished!
Closing
Losing your files and data to a hard drive malfunction or power outage is a very stressful and unfortunate situation.
7-Data Recovery Suite can help you recover some of your lost files from a damaged hard drive or Android device. However, a corrupted hard drive often contains a corrupted operating system that won't boot anymore. It may also contain long video files that are fragmented by the issue. Or you might need to get your applications and files back on your Android device.
With Wondershare Recoverit and Dr.Fone, you can recover your files and information with a very high recovery rate, even from a system-crashed computer or a corrupted Android device. You can also repair broken videos and restore them to perfect working order. The advanced preview options will also save you time by showing the content of the scanned data.
Don't compromise your files and data if your storage lets you down. Get it all back using Wondershare Recoverit and Dr.Fone.