If you're new to this Synology NAS thing, you're probably feeling overwhelmed with everything that's been happening. Here's the thing – you're looking for the perfect Synology App to create your Synology NAS ecosystem, but the ideal solution is virtually impossible to find.
No matter how much research you do, you come up empty-handed. Thankfully, here's an ultimate guide for you to help you find the best Synology Apps for Android, iOS, Windows, and Mac according to your specific needs.
1. DS Video
If you're struggling with overloaded hard drives stuffed with TV shows and movies, you can share some of the load with the DS Video Synology app for Android and iOS mobile devices. The app streams your video collection on your Synology NAS DiskStation directly from your Android or iOS mobile device.
The app makes browsing easy, as it gives you access to a storage repository where you can sort your videos in different libraries. More importantly, it retrieves movie or TV show information automatically. You'll need the latest Video Station version and a Synology NAS to run DS Video.
Compatibility
DS Video is compatible with Android and iOS mobile devices, Chromecast, Smart TVs, and AirPlay/DLNA devices.
Key functions
Here is the list of key DS Video features for your information.
Video Station login – log in to Video Station with DS Video effortlessly.
SSL/TLS connection – DS Video secures your internet connection and account using SSL/TLS encryption and 2-step verification to validate your Synology NAS server certificate.
Shared videos, Watchlist, Favorites – DS Video gives you instant access to your video collection, including options to custom-make video libraries and browse content by category.
Switch display mode – personalize the way your app displays videos.
Live streaming – stream live TV with the DS Video app.
Advanced video settings – configure settings like video transcoding, playback quality, and AC3 passthrough.
Pricing
DS Video is a free Synology App. You can download it from Google Play or Apple Store.
2. Synology MailPlus
Synology has released an entire productivity package of official applications, with Synology MailPlus being one of them. Synology MailPlus is available for iOS and Android mobile apps and provides a web-based user interface for PC and Mac users.
This Synology app can help you build your own mail server and client to store your mail data on-premises. It's compatible with the leading global mail providers and allows you to access your mail from virtually any device.
With Synology MailPlus, you get the ultimate all-in-one Synology desktop/mobile app that supports leading commercial and free platforms, multiple users, and more.
Compatibility
Synology MailPlus is compatible with iOS and Android devices, PC, Mac, Synology productivity tools, and most mail providers.
Key functions
Communication prioritization– eliminate clutter and noise from your inbox with priority mailboxes, advanced filters, and custom labels. Organize your email traffic by sharing mailboxes with your teammates to improve productivity.
Email composing toolkit – compose personalized emails with customer and company data, and use the email-composing tool to maximize engagement.
Mail server – manage your email administration from one place, host multiple email domains, configure group and use policies, and more.
Advanced security – tap into SMTP security, spam prevention, malware protection, and threat monitoring to secure your digital communications.
Data compliance – ensure compliance with data privacy regulations.
Integrations – integrate Sunology MailPlus with other Synology tools like Synology Calendar, Synology Contacts, and Synology Chat to increase your productivity.
Pricing
Synology MailPlus mobile app for Android and iOS is free of charge for up to five active users. The free plan ensures you receive regular updates with the MailPlus Server. If you want to add more than five active users, you'll need to purchase a Synology MailPlus license pack.
3. DS Finder
DS Finder is an excellent Synology software application that allows you to set up and manage your Synology NAS directly from your Android or iOS mobile devices. The app sends you NAS-related updates and enables you to create a personalized Synology ecosystem with a host of the best Synology applications.
You'll have access to your Synology DiskStation on the go and be able to monitor your NAS without a laptop or desktop computer. DS Finder allows you to install DiskStation Manager using your phone's wifi connection. Manage your Synology NAS via the app, receive notifications, etc.
Compatibility
DS Finder is available for Android, iOS, Windows, PC, and Mac devices. The app supports all Synology NAS models (DSM 5.2 and above).
Key functions
You can find a feature overview on the General page:
Storage – check the status, hard drive, and volume information of your NAS.
QuickConnect – connect your NAS to the internet and customize your QuickConnect ID.
Notifications – get package updates, DSM information, and NAS status.
IP blocking – manage and configure auto block and security settings.
DSM mobile – customize your DSM, configure advanced settings, and get more DSM intel.
Pricing
DS Finder is a free Synology app. Download it from Google Play or Apple Store.
4. Synology Photos
With face detection, private and public sharing, and multiple-user support, Synology Photos keeps your video and photo collections available and accessible regardless of storage size or the client platform you use.
The app allows you to backup files to NAS for your mobile devices to ensure you never lose your most memorable moments. In addition, Synology Photos provides top features for managing your photo albums and video collections.
You can make compilations of videos and photos, delete duplicate photos, share albums with other users, customize settings, add automatic updates with new content, and more. Photos are an excellent Synology mobile app for iOS and Android devices that makes your visual content easily shareable and accessible on all devices.
Compatibility
Synology Photos supports iOS and Android mobile devices.
Key functions
Virtual albums – group your photos across albums using folders to avoid file duplication.
Photos – change how you view your videos and photos using Timeline View and Folder View options and tap into additional photo viewing features (delete, info, zoom, share, etc.).
Sharing – share your photo albums with other users via generated links.
Shared Spaces – set shared access permissions and add new users to share your content with them.
Remote access – access your content from anywhere (Reverse Proxy, DDNS, or QuickConnect).
Pricing
Synology Photos is a free app available in Google Play and Apple Store.
5. Synology Notes Station
If you're looking for a Synology app with mobile and desktop access to your notes, Notes Station should be on your radar. The app allows you to create and sync notes across all your devices while ensuring top-grade security and privacy.
The notes you create with the app are easily manageable and shareable. You'll have online and offline access to your to-do lists to improve efficiency and productivity. In case you don't have an internet connection, the app will automatically sync your edits as soon as you get back online.
You can use Notes Station as your private and portable notepad to manage your daily tasks more effectively.
Compatibility
Synology Notes Station is available as:
Synology Android app
Synology iOS app
Synology Windows app
Synology Mac app
Key functions
Voice recording – record voice messages to capture ideas on the go.
Synology Web Clipper – keep copies of top moments from website articles and essential emails.
Drag and drop – add video/audio files, photos, and documents to your notes.
Shareable links – share your ideas with others via a direct link.
Presentations – use design templates to present your ideas by hosting visual sessions.
Task reminder – tap into notifications to keep track of your tasks.
Task integration – update and prioritize your ongoing tasks and manage to-do lists by creating subtasks and adding comments.
Pricing
Download Synology Notes Station for free from Google Play or App Store.
6. Synology Hyper Backup
With Synology Hyper Backup, saving your NAS data won't be a problem. HB comes with NAS data backup options for a range of compatible platforms, including Amazon, Microsoft, Google, Dropbox, C2 Synology cloud, another compatible rsynch server, another NAS, etc.
Aside from manual and scheduled backup, HB is an excellent deduplication and NAS data recovery software. You can use the Hyper Backup Synology software application to access your data backup from a remote location and create backups of DSM-compatible Synology apps with their configuration settings and data.
Hyber Backup is an excellent backup/data recovery tool because it allows you to get your data even if your NAS is longer operational.
Compatibility
Hyper Back supports Ubuntu, Mac, Fedora, and Windows operating systems.
Key functions
Data backup/restoration – back up your data and LUN on Synology NAS and restore it from multiple recovery destinations.
Multiple backup destinations – create data backups across external storage devices, remote devices, local shared folders, public cloud services, etc.
Multiple backup sources – backup data to Synology NAS system configurations, packages, files, and folders.
Deduplication – eliminate duplicate data to save storage space.
Flexible backup scheduling – schedule data backups according to your needs.
Pricing
Contact Synology.com to get the pricing information.
7. Virtual Machine Manager
Synology Virtual Machine Manager is part of Synology's mid-to-high-end model line due to demanding RAM/CPU requirements. The VMM Synology desktop app runs virtual machines on operating systems like Linux and Windows.
It allows you to create an interactive virtual environment for accessing virtual machines via remote desktop apps or terminal sessions. How many virtual machines you can make with VMM will depend on your Synology NAS configuration and specifications.
Typically, you can create between 5 and 40 virtual machines per host with VMM. Since virtual machines require lots of RAM and CPU to run, this Synology software can help enhance compatibility with VMM and Windows virtual machines to enhance your performance and protect your data.
Further reading: How to run virtual machine on Synology with VMM
Compatibility
Virtual Machine Manager supports popular systems, including Virtual DSM, Linux, and Windows.
Key functions
Hypervisor – run several virtual machines with various operating systems on Synology NAS servers.
Centralized monitoring and management – create a cluster of Synology NAS servers to monitor and manage multiple virtual machines.
Virtual machine migration – manage hardware resources more effectively across different virtual environments.
Disaster recovery – ensure maximum uptime and data availability in case the worst-case scenario happens.
Virtual DSM support – tap into a full scope of DSM features.
Pricing
Synology VMM is available in free and Pro versions. The Pro version offers two licenses – 3-node and 7-node packages. Pro versions are valid for 1–5 years. Contact Synology to get your quote.
8. VPN Server
You can turn your Synology NAS into a virtual private network (VPN) with the VPN Server add-on pack. This add-on enables DiskStation Manager to use your internet connection to access private and public resources on the internet shared within your Synology's local area network (LAN).
VPN Server integrates popular protocols such as L2TP/IPsec, OpenVPN, and PPTP to enable you to personalize your network performance and tailor the VPN features according to your specific requirements.
Since VPN Server supports both desktop and mobile platforms, you can check VPN logs, monitor connections, configure a network interface, and allow other DSM users to access your Synology LAN resources.
You may also be interested in:
Compatibility
VPN Server is compatible with Android/iOS and Windows/Mac platforms.
Key functions
Management – manage your VPN server service according to your requirements.
Status – check the L2TP/IPSec, OpenVPN, and PPTP status of your VPN Server, including assigned dynamic IP address, connection, and more.
Connection – manage all client connections, get updates, and disconnect clients.
Log – record all VPN server changes and client connections as logs to mitigate connection and server issues.
General Settings – prevent unauthorized VPN login attempts, assign access to new users, and change VPN connection settings.
Privilege – grant L2TP/IPSec, OpenVPN, and PPTP access to local DSM users by managing privilege settings.
Pricing
Contact Synology to receive information about the VPN Server pricing plans.
9. Surveillance Station
Surveillance Station is among the best Synology apps. It's compatible with almost any Synology device and supports devices for DVR/DVA operations. The SS app allows you to set up your NAS as a surveillance footage storage solution.
The latest app version, SS 9, comes with advanced features, 1 or 2 free camera licenses (available with the NAS purchase), and C2 Surveillance cloud integration. Whether you're an individual or business Synology NAS user, Surveillance Station can help you take your private or business security to the next level.
In addition, SS 9 is fully integrable with advanced camera features and enables you to integrate new devices into your existing system.
Compatibility
SS is compatible with over 8,300 cameras and provides native support for video servers from over 130 brands. The SS app also supports all premium audio and video codes, including optimized video codecs with H.264+ and Zipstream compression rates.
Key functions
Camera deployment wizard – add IP cameras automatically, enable advanced configuration settings, configure multiple cameras, and keep all camera information in importable spreadsheets.
Camera features integration – create an all-encompassing, high-alert surveillance system with an array of integrations, including object tracking, event detection, fisheye dewarping, two-way audio support, and digital output features.
I/O module integration – SS provides support for an extensive range of devices with electromagnetic locks, LED lights, and smoke and infrared detectors.
POS system – integrate SS with your POS to monitor, manage, and record transactions to create a transactional history and receive alerts on fraud attempts.
Pricing
The SS app is free to use if you're already a Synology NAS user. You get two free licenses by default.
10. Synology Drive
The Synology Drive application for mobile and desktop devices puts together File Explorer features with the functionality of Dropbox. The app streamlines how you view and manage your files and only displays the files you have stored on your Synology Drive instead of showing every file on your NAS.
The Drive Synology desktop application is available on Linux, Mac, and Windows. Mobile apps for Android and iOS devices are also available. The Synology Drive desktop app allows you to sync files between folders on your Windows/Mac/Linux device and Synology NAS, thus keeping your data away from prying eyes. It also automatically creates data backups to the Synology repository.
Compatibility
Synology Drive supports mobile and desktop devices and is available on Linux, MacOS, Windows, Android, and iOS. It's compatible with Synology DSM 6.2.3 or higher.
Key functions
Cross-platform access to data – tap into an online portal to manage your data, edit and share files, edit documents, stream videos, and more.
Universal Search Engine – browse your files by date, size, owner, type, location, and more.
Data recovery – recover previous folder or file versions to track changes to important documents.
File backup – ensure data protection against accidental deletion and ransomware attacks by enabling real-time data backup.
ShareSync – connect Synology Drive to your Synology eco-system and keep all your files and folders synchronized.
Secure sharing – limit access to critical data by requesting passwords for accessing the sharing option, disabling copying and downloading, and using expiring links for sharing.
Synology Drive Admin Console – get access to a centralized dashboard to monitor your data, track downloads, manage storage efficiencies, filter tasks by IP address, share permissions, make changes to files and folders, etc.
Pricing
Synology Drive is a free mobile/desktop app.
Another Must-have App to Secure Your Data on Synology NAS - Wondershare Recoverit
If you're a big fan of Synology NAS mobile and desktop apps, you've probably familiar with the unpleasant experience of deleting your files by mistake. You can say goodbye to the pain of lost data for good with Wondershare Recoverit NAS Recovery. Recoverit helps retrieve corrupt, lost, or deleted files from every existing NAS configuration.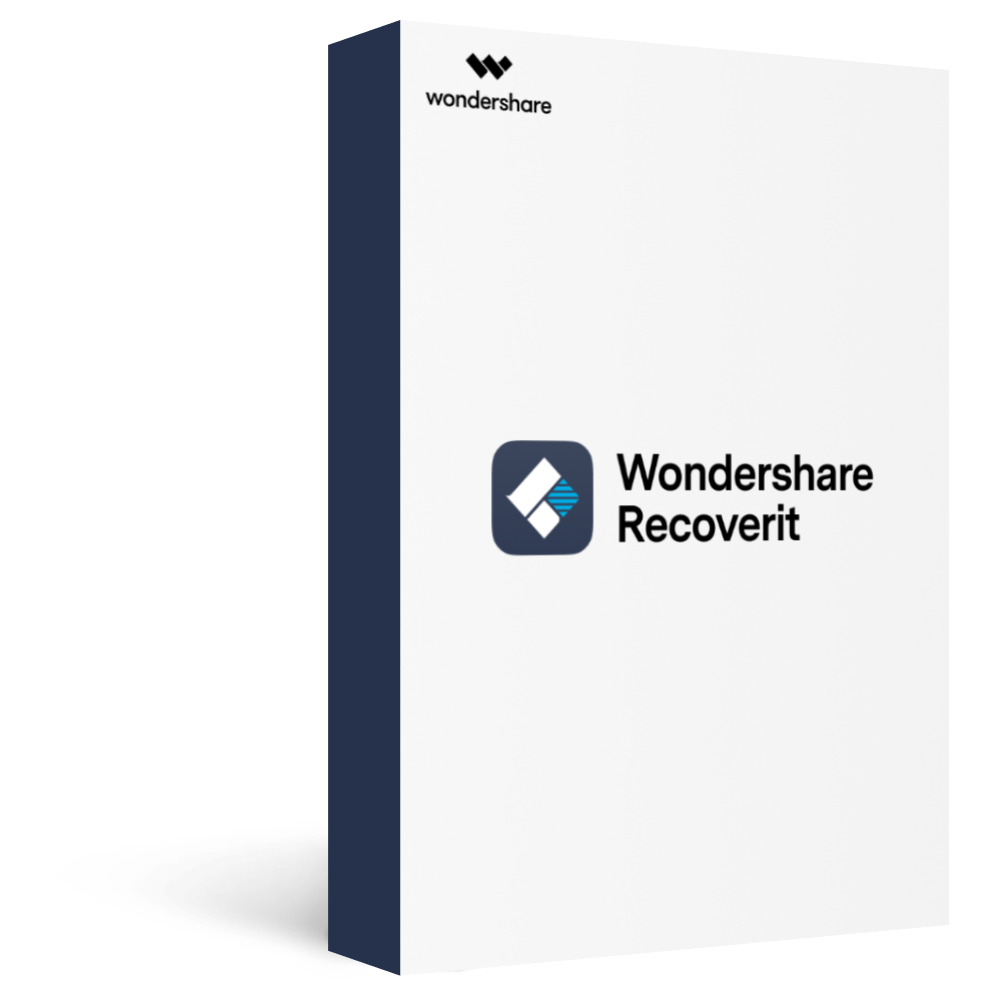 Wondershare Recoverit - Your Safe and Reliable NAS Recovery Software
5,481,435 people have downloaded it.
Recovers lost or deleted documents, photos, videos, music, emails, and other 1000+ file types effectively, safely, and completely.
Compatible with all popular NAS vendors, including Synology, QNAP, ASUSTOR, Western Digital, Buffalo, LaCie, etc.
Facilitates 500+ NAS data loss scenarios, such as deleting, formatting, OS crash, RAID failure, defective controller, power failure, virus attack.
Supports all RAID types, including RAID 0, 1, 5, 6, and 10.
Recovers NAS data through the remote connection without disk pull-out.
Whether you've accidentally deleted your files or you've lost data to disk formatting, Recoverit can quickly get your data back. The video tutorial below shows you the simple steps to perform Synology NAS data recovery.
If your OS crashes, you can use Recoverit to recover Linux files on Windows, as shown in this tutorial. With Wondershare Recoverit, you'll never have to worry about losing your data.
In addition, you get access to the most powerful data recovery features:
Recover data in real time;
Protect your data drives by performing no disk pull-out data recovery;
Simplify NAS recovery by removing complex RAID reconstruction;
Recover your files in three easy steps;
Scan and find your files with advanced search filters.
Other Useful Integrations
First and third-party integrations allow you to unlock the full potential of your Synology NAS. Here are some valuable integrations to get you started.
Plex
Plex makes your music and video collections available anywhere. Just set up Plex on your Synology NAS and start streaming videos and listening to music on the go. Aside from allowing you to organize your files, Plex automatically retrieves information like synopsis, actors, covers, posters, and more. Stream your entertainment collection with unprecedented convenience and ease of use.
You may also be interested in: Best Synology NAS for Plex
WordPress
Synology NAS is a suitable solution for hosting your business website and blog. Although it can be time-consuming to set up your NAS and manage the server for such a task, the WordPress integration for Synology allows you to use your NAS resources to their full potential and save money in the process.
TeamViewer
Since Synology NAS supports TeamViewer, you can integrate it with your NAS to access your files remotely. It's probably the most popular remote access app out there, and setting it up with a NAS is easy. Once set up and connected, the Synology TeamViewer allows you to access your NAS system from your phone, manage settings, view files, and more.
Conclusion
This guide should help you choose an ideal Synology desktop or mobile app for your specific needs. Each of the ten apps mentioned here is unique and designed to address different applications and use cases.
These top ten Synology apps cater to Windows, Linux, Mac, Android, and iOS users by providing frameworks to enrich the services and features of various Synology packages. Use these apps to develop personalized Synology ecosystems across the most popular operating platforms and ensure you never experience data loss again.