The users mostly deal with this problem while using Kaspersky antivirus that the software deleted the user's important files on its own. On the pretext of removing the viruses from the system, the antivirus software often tends to delete the vital data of the users stored in their system. Therefore, many users ask the question like 'how to recover the deleted files by the Kaspersky antivirus?' as they wish to recover Kaspersky deleted files.
Kaspersky is a vital antivirus program meant to secure the user's information or data which are stored on the PC and might face threat from the malicious attacks by the viruses. The antivirus software protects the user's information from the probable attacks of the virus. There could be several forms of virus, worms, Trojan horses and malware. The feature of the Kaspersky antivirus is that it tends to delete dangerous or infected files by the "auto/delete" settings. This owes to the Kaspersky antivirus deleting the user's files automatically, without taking their permission. Therefore, there needs to be an effective way to recover Kaspersky deleted files.
How to Recover Kaspersky Deleted Files
The most effective way to achieve the deleted file recovery by the Kaspersky software, is by the means of the Recoverit Data Recovery Mac which provides the best and the most reliable data recovery solutions to the PC users. Some of its striking features include:
Step 1 Select a partition. You can select the hard disk partition where you lost Karpersky files, and click "Start" to begin the Kaspersky deleted files recovery.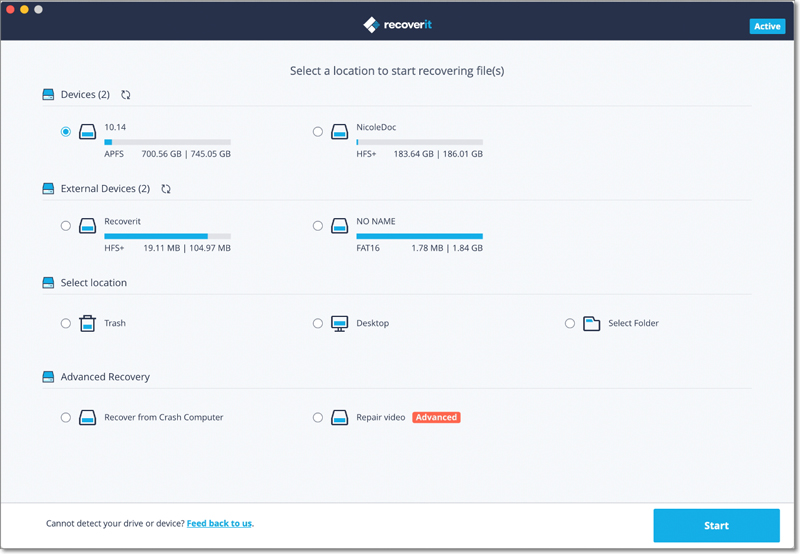 Step 2 A scan will start instantly. If it can't help you find your data, you can go to "Deep Sca" mode which can help you deeply search more file. While it will take more time.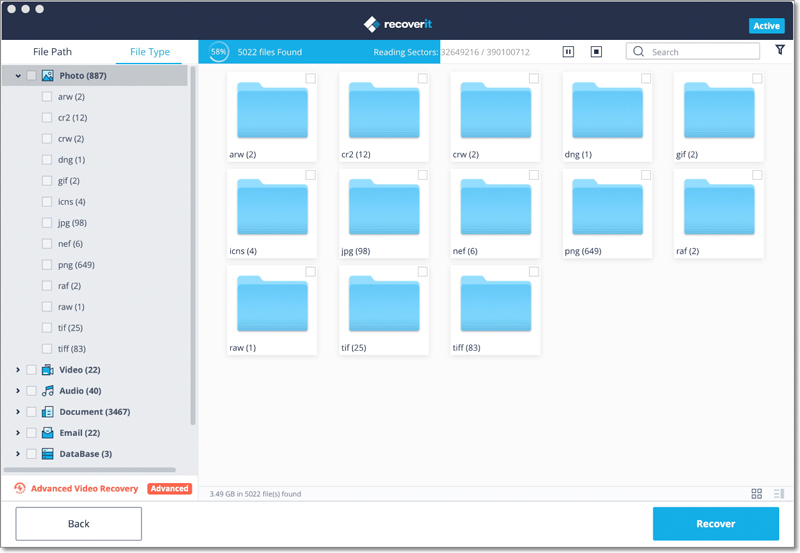 Step 3 You can preview the lost files and chooes to save a desired location.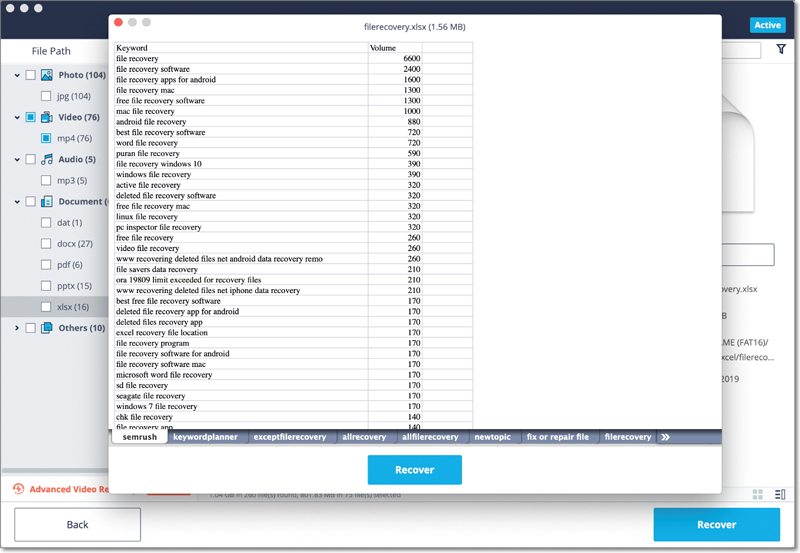 When you would use the Recoverit file recovery software, the users can recover Kaspersky deleted files with much ease and in the safest manner.
What's Wrong with Mac
Recover Your Mac

Fix Your Mac

Delete Your Mac

Learn Mac Hacks