Do you want to enjoy media streaming on all the devices connected to your QNAP NAS? If yes, Plex Media Server is the perfect solution for streaming your media library. You can cast movies, videos, photos, or music via Plex on various devices, acquiring a smoother multimedia experience. Given this ground, we have presented a detailed illustration of Plex Media Server for QNAP NAS and how to use it on QNAP for multimedia streaming.
Part 1. Is QNAP Good for Plex?
The QNAP NAS is highly suitable for installing Plex Media Server because it consumes less power than most desktop PCs. QNAP NAS have specified features that PC lack, such as enhanced RAM and CPU, making them an appealing platform for installing Plex. Thus, using QNAP, you may benefit from a stable network environment for Plex to enjoy smooth, uninterrupted multimedia streaming and access to web content.
Part 2. What Is Plex Media Server for QNAP NAS?
Plex Media Server is a digital media streaming software that helps access and broadcast music, pictures, and videos online, available or stored on one computer or NAS by other compatible devices. You will feel like the master of your own Spotify server, streaming the content you like, but not controlled by any external company.
Key Features of Plex Media Server for QNAP NAS
Here is the list of salient features of Plex Media Server for QNAP NAS, which you can benefit from while using it as a streaming platform:
| | |
| --- | --- |
| Features | Description |
| DVR Recording of Live TV | You can record Live TV shows and save them in your library for later access. Moreover, you can watch this recorded content anywhere, anytime, or stream it on multiple devices. |
| Downloads & Mobile Sync | Plex allows you to sync your NAS content with peripheral devices such as mobile, tablet, or laptop so that you may access it offline whenever you like. Also, you can download the content from QNAP to any destination device. |
| Plex Labs | Although this feature is specified for Plex subscribers but it is incredible. Plex pass subscribers can access other Plex services, such as Plexamp, Plex Dash, etc. |
| Content Categorization | Plex displays content in a series of featured categories, allowing you to choose the category of your interest. You can view all the categories on the left bar of the main interface. |
| Skip TV Show Intros | You can skip TV show intros, disclaimers, or redundant preliminary ads while streaming. This is especially helpful because the shows intro often seems boring. |
| Fantastic Music Features | If you love music streaming, this feature will take your melody experience to the next level. You can adjust musical notes, can have automatic lyrics from LyricFind, volume leveling, visualizers, and more auditory effects. |
| Hardware-Accelerated Streaming | You can use hardware acceleration to transcode your content during streaming for an efficient and faster content-streaming experience. |
| Custom Sharing Restrictions | Plex allows you to customize the content you share with your family or friends. Moreover, you can restrict or share the content based on its rating. |
| Bandwidth and Transcoding Limits | You can allocate the limit to transcoding or bandwidth usage while streaming, determining the quality and speed of streamed content. |
| Preview Release Content Viewing | You can preview the chunks of content from some pre-released shows or programs to identify whether the content is of your interest or not. |
Performance of Plex Media Server for QNAP NAS
Plex Media Server's performance is appreciable regarding content sharing and streaming because of its diverse supportability and intuitive interface.
Streaming quality is up to the mark because Plex displays content with 1080p quality by default. Containing an ocean of content-viewing features, you can enjoy it on Android, macOS, Windows, Linux, PlayStation, Xbox, Chromecast, Roku, and so on. Its interface is straightforward and user-friendly, not requiring any profound technical knowledge.
Plex offers 86 channels, 58 of which are available in HD. On the other hand, Plex is lagging in its themes because it provides only three themes in the free version: light, dark, and moonlight. If you're a pass subscriber, you can enjoy various colorful themes of your choice and interest.
User Reviews Plex Media Server for QNAP NAS
Rating Based on User Reviews: 4.0/5 (Check Rating)
Users employing Plex's streaming services have highly applauded its performance and rendered it the best platform for streaming music and video content across NAS-based networks. Its stellar-speed streaming and wide-supporting file formats make it a persuasive solution for NAS users. In contrast, some users have declared its premium plans pricey, and some have objected to the absence of any subtitle downloader for video content.
Pros and Cons of Plex Media Server for QNAP NAS
An unbiased depiction of any tool contains both the good and ill sides for profound insight. Therefore, we have highlighted the pros and cons of Plex Media Server for your better comprehension.
Pros
A vast library of trending and on-demand streaming content
Enables fast-speed content-sharing
Broad compatibility (QNAP NAS, Computer, Laptop, Smartphone, Tablet, Gaming Consoles, Smart TV, etc.)
Cons
Only a 30-second preview of premium content in the free version
Limited interface themes in the free version
Even a minor change requires access to advanced settings
Incompatible with some QNAP versions
Part 3. How to Set Up Plex Media Server on Your QNAP NAS?
You can stream audio or visual content with your friends or social circle, sitting in any corner of the world by establishing Plex service on your NAS. Setting up Plex Media Server on your QNAP is pretty straightforward, and you don't have to follow any hectic procedure.
Here is an in-depth procedure for establishing Plex Media Service on your QNAP for media streaming:
Operational Steps:
Installation:
Step 1: Connect to your QNAP NAS device.
Step 2: Navigate to the App Central of your QNAP.
Step 3: Click on the Search Bar and type Plex Media Server.
Step 4: Click on the Plex app and then the + Install Downloading will start, which will take a few seconds.
Using Plex:
Step 1: Navigate to the top left panel of the Plex main interface and click Plex Server.
Step 2: A new window will launch, asking for your Plex account details, network configurations, media search, and more.
Step 3: You can utilize a pre-existed folder or create a new folder by hitting the Library button and selecting your preferred content type, e.g., movies, TV shows, news, songs, documentaries, sports, and so on.
Step 4: Start streaming your favorite content after logging into your Plex account. If you don't have a Plex account, you can create one by visiting Plex's official site.
Part 4. Which QNAP Is Best for Plex?
Selecting the ideal QNAP for your home is one thing, but choosing the best QNAP NAS for Plex is entirely different. For Plex compatibility, you'll need powerful features in your QNAP if you intend to transcode and stream 4K media.
Your QNAP device's CPU, RAM, Drive Bays, and HDMI are essential factors when it comes to video streaming and transcoding. These features allow you to stream your media to multiple devices without buffering. Usually, it is viable to use QNAP with the latest Intel Celeron processors, minimum 8 GB RAM, 6 drive bays, and 1GB HDMI port for 4K-quality video streaming.
If you want to transcode video content like movies and shows, QNAP 672XT is the best choice because of its Intel Core i7 processor, 6 bays, and 16GB RAM. The runner-up in this Plex competition is 453DX, with its latest Intel Celeron Processor, 4 bays, and 8GB RAM. TS-364 comes third, having 4GB RAM, 3 bays, and an Intel Celeron processor.
| | | | |
| --- | --- | --- | --- |
| Specification | TS-364 | HS-453DX | TVX-672XT |
| RAM | 4GB | 8GB | 16GB (Extendable up to 64 GB) |
| CPU | Intel® Celeron® processor | Intel® Celeron® processor | Intel® Core™ i7 / i5 / i3 processor |
| HDMI | 1GB | 2GB | 2.5GB |
| Available Models (Drive Bays) | 3 drive bays | 4 drive bays | 4, 6, 8 drive bays |
| PCIe Slots | Nil | Nil | 2 |
| Hardware Transcoding | Yes | Yes | Yes |
| Transcoding Support | 720P, 1080P, 4K | 720P, 1080P, 4K | 720P, 1080P, 4K |
| Price | $475.99 | $739.00 | $3,629.30 |
Part 5. Can You Recover Your Media Data Easily from Your QNAP NAS?
Along with content streaming, Plex Media Server also allows you to download media and store it on your QNAP NAS. However, if your downloaded media is deleted accidentally, there is nothing to worry about. You just need a potent recovery tool that enables NAS data recovery. In this context, we recommend using Recoverit, the most proficient software, supporting QNAP NAS recovery with certified results.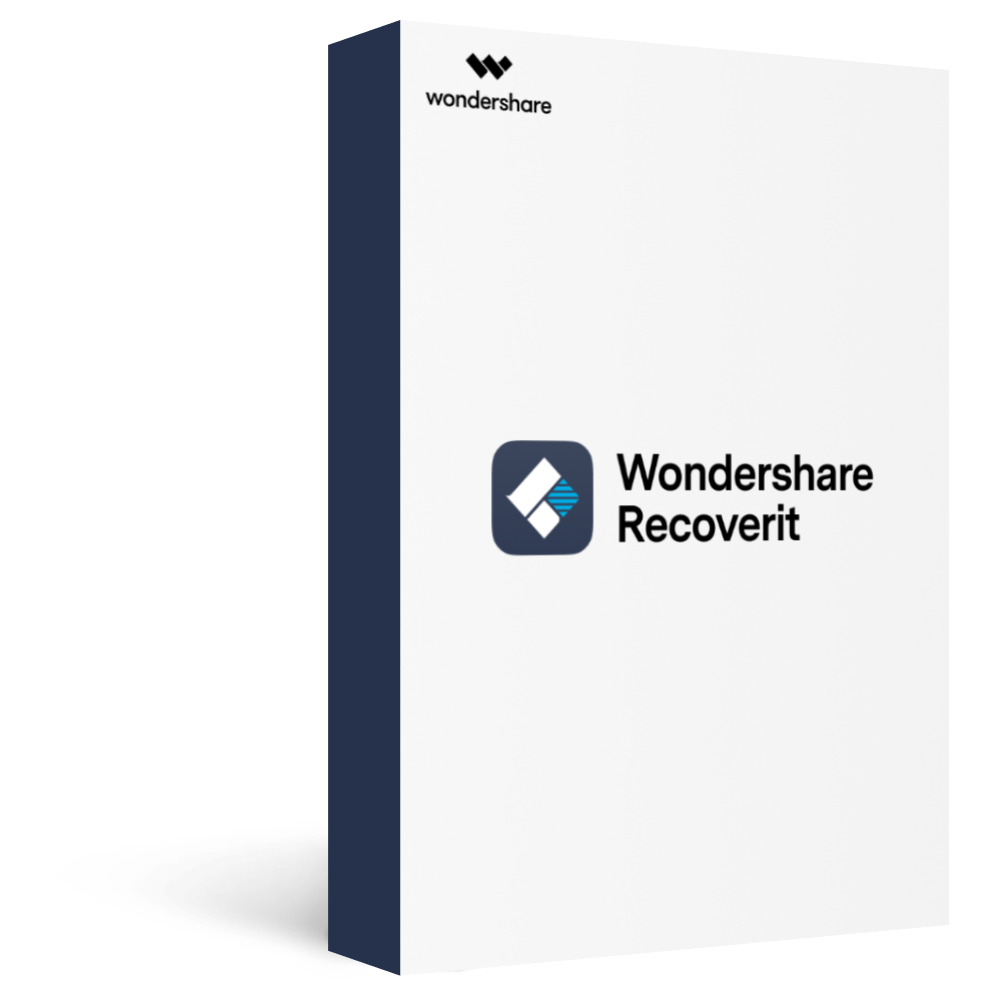 5,481,435 people have downloaded it.
Recovers lost or deleted documents, images, videos, archives, and other 1000+ file types efficiently and securely.
Supports recovery data from 2000+ storage devices, including Windows/Mac/Linux computers, NAS Servers, USB drives, SD Cards, external hard disks, digital cameras, etc.
Supports recovery data from 500+ data loss scenarios, including unexpected deletion, formatting, hard disk corruption, virus attacks, computer crashes, etc.
The advanced video recovery with patented technology can automatically scan, gather, and match video fragments to completely recover your video files.
Though facing enormous challenges, Wondershare Recoverit for Mac is now fully compatible with Macs with T2/M1 chips.
Operational Steps:
Step 1: Launch Recoverit Data Recovery Software on your computer after downloading.
Step 2: Go to the left panel, and click the "NAS and Linux" option.
Step 3: Now, click the NAS Recovery button, which will allow Recoverit to search for the NAS device from which you want to restore data.
Step 4: Recoverit will show all the QNAP NAS devices under the NAS Servers option.
Step 5: Select the NAS device to begin recovery.
Step 6: Fill in the information and click the Connect button to develop a remote connection.
Step 7: After establishing the connection, Recoverit will start Scanning lost or deleted files in that particular NAS device.
Step 8: Preview the scanned files to determine which files you want to recover.
Step 9: Click the Recover option to restore the lost files after previewing.
Video Tutorial on How to Recover Files from NAS Server?
Conclusion
If you have established a LAN or cloud network via NAS for audio or video content sharing, Plex Media Server is a viable content-sharing option. Given this need, this article explains various aspects of Plex Media Server that enhance its appeal and its setup procedure on QNAP. Additionally, we have highlighted the critical factors for buying the most appropriate QNAP for Plex and the solution for your QNAP media recovery.