Do you just lost the report you wrote for days? Well, do not panic. First of all, you may have moved it accidentally to another place without realizing it.
The first thing you need to do is to actually search for your word documents. So, if you haven't searched for your file then do it now. Click Start

> Search

and type the name of your document (or at least a part of it) or simply *.doc(x) to get all your Word documents. If you can not find your deleted word documents, keep reading on this articles about 5 ways to recover deleted word documents efficiently.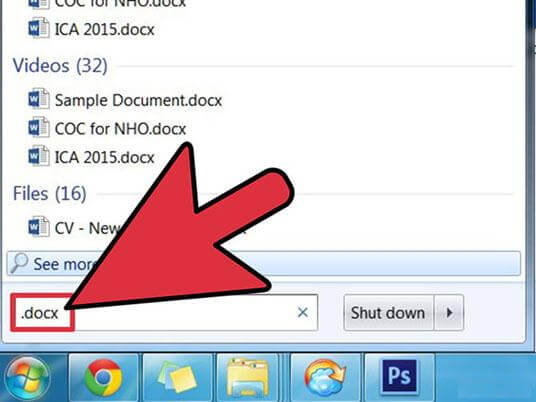 If your word document is still nowhere to be found, then there is a possibility that you have deleted it, but you didn't empty your Recycle Bin. Right? Worse case, you or someone else may have even deleted it from the Recycle Bin. Here's the good news. You won't have to write the entire document again, even if it was deleted. How? Let us explain how to use 5 ways to recover deleted Word documents.
Once a word document is deleted from a computer, it never disappears completely. There are still traces of it left behind. The word document simply becomes flagged for overwriting. If your word files disappeared recently, and you didn't add any new files, you still have a chance to recover deleted word documents successfully by following our simple methods. If your word document has been missing for some time now, you still will be able to recover it. Here are some steps you can take to recover deleted word documents. With these methods, you can also do other recovery, like excel recovery or powerpoint recovery.
1. Check your Recycle Bin for the Deleted Word Document Recovery
One simple solution would be to check your Recycle Bin to recover deleted word documents. If you are lucky enough, your word document will still be there, safe and sound.
Still nothing? Do not worry, you are not even close to running out of options.
2. Search for the Word Backup File to Recover Deleted Word Documents
The next thing you should do is search for the backup file of your word document (.wbk). For this to work, you need to have backups enabled in Word, and you need to know where the document was saved.
1) Open Microsoft word and choose the File tab in the upper left corner.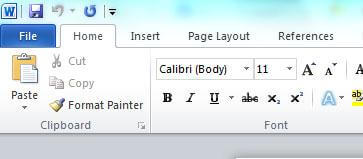 2) Click on the File tab and choose Open.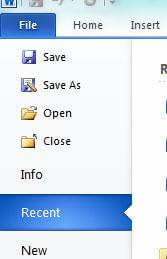 3) Choose the folder where your document was saved last time. Select the backup file and click Open.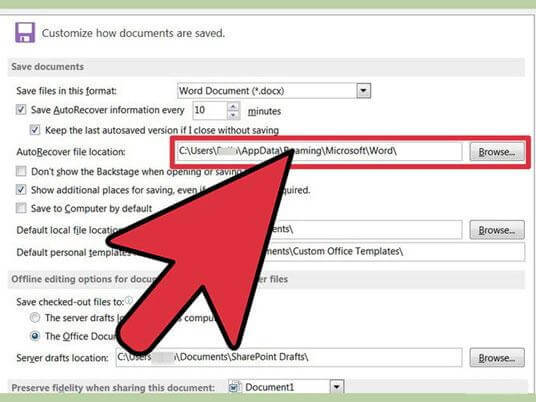 If you can't remember the document location to recover deleted word documents, then make sure to search your entire computer for Word backup files. You can do so by entering *.wbk into Windows Search.
3. Try the Word's Auto Recover Tool to Recover Deleted Word Documents
Still no luck? The next methord to recover deleted word documents for you would be to try the Word's Auto Recover tool. If, for example, your computer crashed and you haven't saved your file, when you open Word the next time, the file should appear on the left side of your Word window.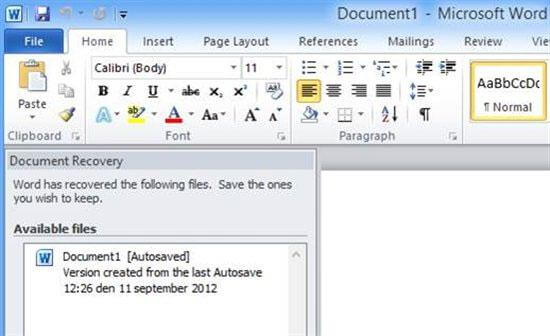 If this does not happen, then you can search for the AutoRecover files manually. Open Microsoft Word (2010), click the File tab and select Recent. At the bottom of the menu, select Recover Unsaved Documents. You can browse for your file there.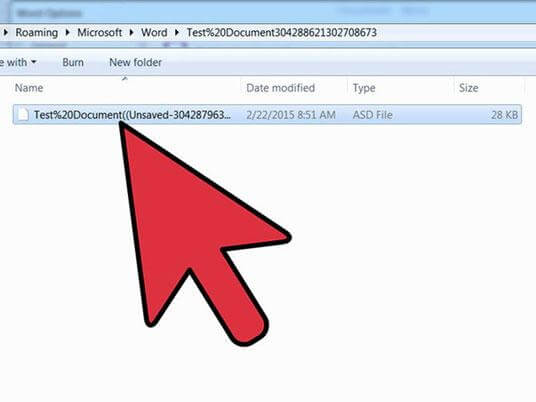 If you do not have this option in your version of Word, simply search the computer for *.asd files, using Windows Search as explained at the beginning. If you are still reading this, that means you did not successfully recover deleted word documents. You must feel like the unluckiest person in the world, right? But, trust us, your luck still hasn't run out. Here is what you should do next.
4. Search for Temporary Files to Recover Deleted Word Documents
Your deleted Word documents may be found in your computer's temporary files folder. Open Windows Search once again, and this time search for *.tmp files. Or, check the following folder: C:Documents and Settings*USERNAME*Local SettingsTemp. Before searching for this folder, open Windows Explorer or My Computer, press F10 and make sure to check the option which enables you to see hidden files and folders. Once you do this, the files you will come across will not be named the same as the original documents. You should browse through the files, until you have explored them all.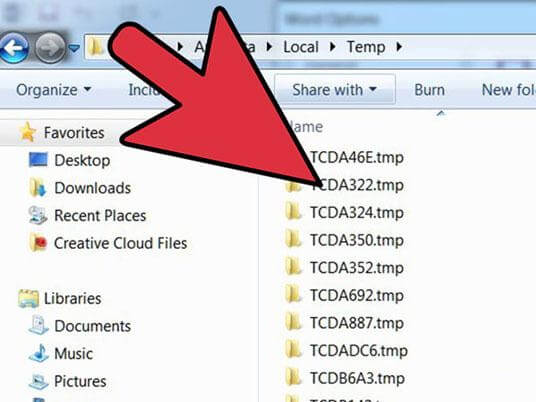 A tip that may save your time is that temporary Word documents usually start with ~. Look out for this character when browsing the files. If you manage to find your temporary Word file, the best option would be to open it by using Notepad.
5. Use Word Recovery Tool to Recover Deleted Word Documents
If you still did not manage to find the document you are looking for, here is our most powerful option. You should always save the best for last. If none of the previous methods work, you will have to use a data recovery tool. There are many free recovery tools available, but they may not find the file (because these tools are not very reliable), or they may not be able to restore the file entirely (because they are not very advanced). One of the best file recovery is Recoverit Data Recovery.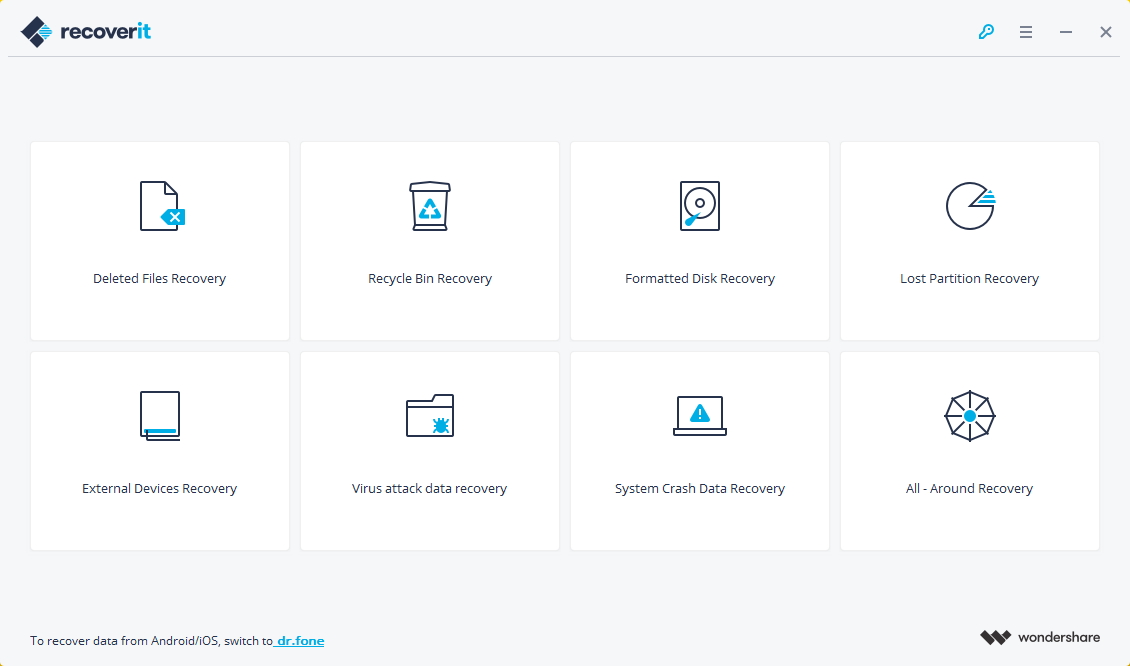 Easily and flexibly recover deleted or lost data from hard drive.
Recover lost or deleted files, photos, audio, music, emails from any storage device effectively, safely and completely.
Supports data recovery from recycle bin, hard drive, memory card, flash drive, digital camera and camcorders.
Supports to recover data for sudden deletion, formatting, hard drive corruption, virus attack, system crash under different situations.
This recovery tool can be tried for free (on the product's official website: https://recoverit.wondershare.com/), but the registered version have unlimited benefits. Recoverit supports all devices, so you can even recover deleted files from USB drives, or any other removable drive. This software supports almost every file type there is. So, if you do not find the original document, you can even try searching for deleted temporary word documents. Follow the next simple steps to perform Word document files recovery to recover deleted word documents in the easiest way.
Step 1 Select the scenario type you want to recover. You can go to select the option "Deleted files" to start.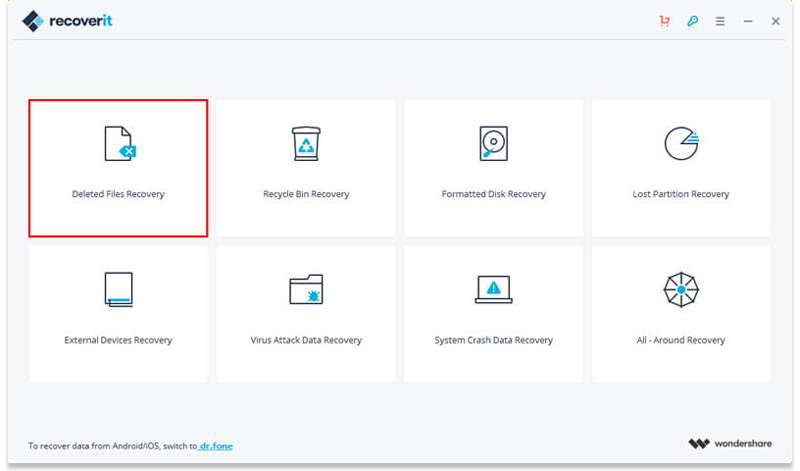 Step 2Select the location where your Word document files lost, you can go to scan whole computer.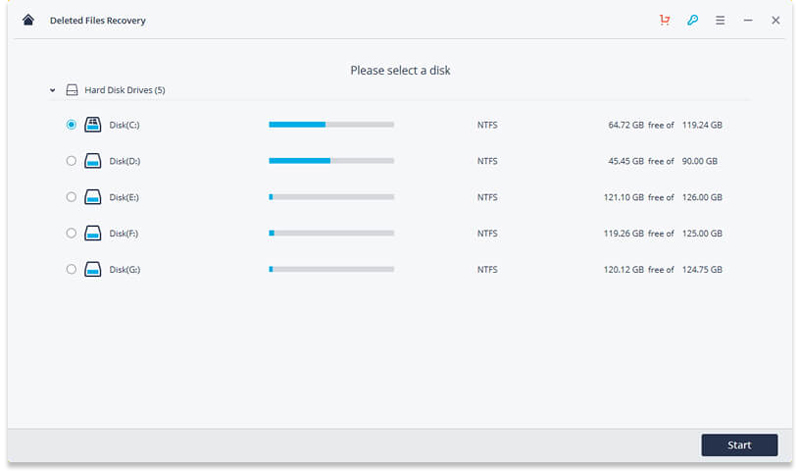 Step 3 The results from quick scan will show quickly. However, if you can't find your results, please use our "All-Around Recovery" function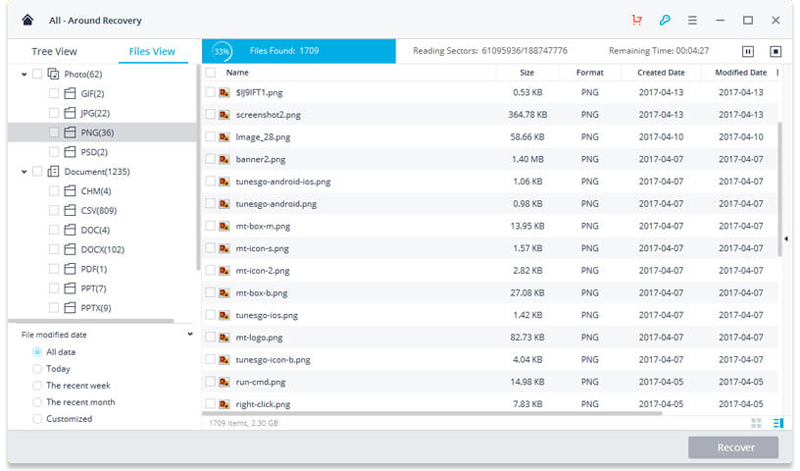 Step 4 After deep scan, you can preview all recoverable Word document files and click "Recover" button to save.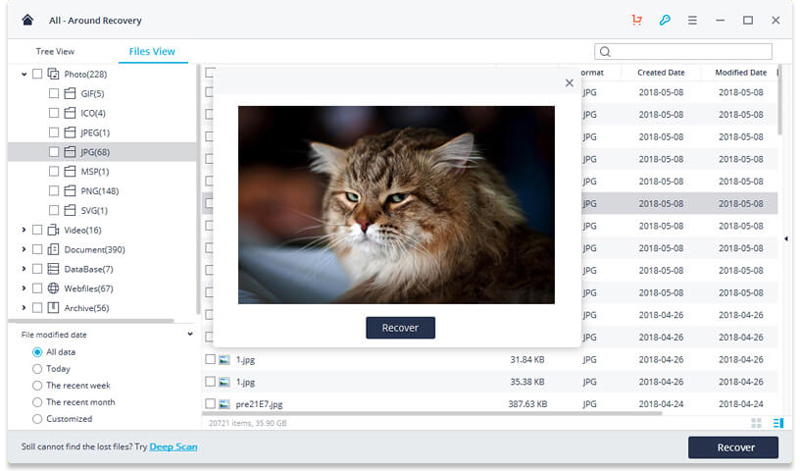 Recoverit Word Document Recovery can recover files deleted by accident, improper operation, hard disk crashes or even computer viruses.
All in all, with these 5 ways, you will have a chance to recover deleted word documents from one of these methods. You can try out all of the methods mentioned above. If you don't want to spend times on trying all the methods, the most efficient and easy way is to try out a Word document recovery tool-Recoverit File Recovery to recover deleted Word documents. You can preview the recovered files before recovering it.