Hard drives store data in sectors. With the passage of time, some of these sectors turn bad and the data stored in them becomes unreadable. A hard drive that has a large quantity of these bad sectors is termed as a bad hard drive. Usually, the operating system marks the bad sectors and doesn't store data on them. However, if your hard drive is out of space and has to utilize these bad sectors for data storage then you might find yourself in trouble. It would fail if you try to use the bad sectors of the hard drive. There are measures that you can take for checking and recovering bad sectors. But, if you want to recover data from bad hard drive then you need to make use of a data recovery tool.
What causes bad hard drive?
A bad hard drive is caused because of accumulation of a number of bad sectors which haven't been recovered. As the bad sectors pile up, the hard drive becomes worse and worse for data storage and ultimately fails. There are various reasons for the emergence of bad sectors on a hard drive. The following are some of the factors that can result in the creation of a bad sector and turn the hard drive bad.
Shutting down the computer without following the proper shutdown procedure.
General wear and tear that occurs over time with extensive use.
Hard drive defects caused by pollution.
Malware infection.
Overheating of the hard drive.
Lack of proper ventilation and an improperly working processor fan.
Faulty data cables.
Free Download Hard Drive Data Recovery Program
If you have a hard drive with a lot of bad sectors and are having difficulty in accessing your files from it, then you must try to recover them as soon as possible. For file recovery from bad hard drive, you should use a data recovery tool. Do remember to go for this option only after trying to recover the bad sectors using the Chkdsk feature. While there are various such tools available on the Internet, most of them fail to deliver the required results. There are only a handful of data recovery tools that can recover data from bad hard drive safely and Recoverit is one of them.
Recoverit is capable of recovering data from various types of storage devices. Whether you have a hard drive, flash drive, memory card or even a digital camera, you can rest assured that this data recovery tool can retrieve the files present in it within minutes. Moreover, no matter what the reason is for the data loss, such as virus infection, bad sectors, hard drive failure or accidental deletion, you will get back your data in its original form if you make use of this data recovery tool. In short, Recoverit can recover data from bad hard drive no matter what condition it is in without damaging the hard drive.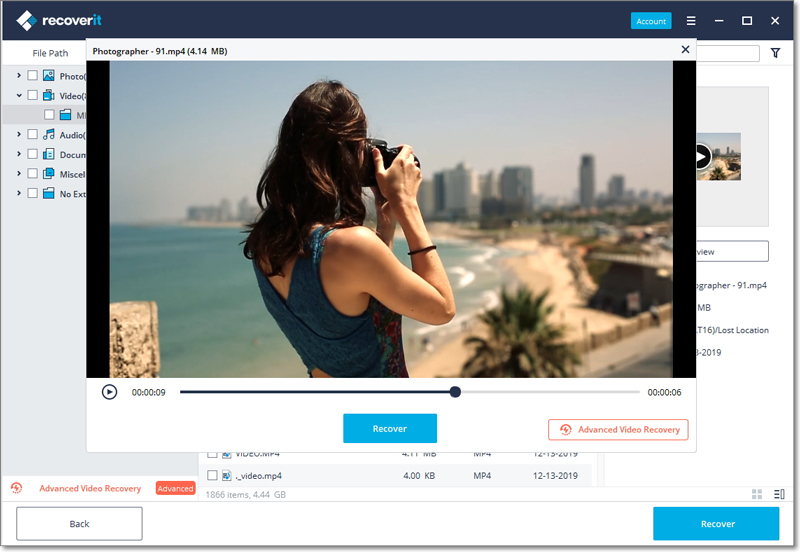 Recover lost or deleted files, photos, audio, music, emails from any storage device effectively, safely and completely.
Supports data recovery from recycle bin, hard drive, memory card, flash drive, digital camera and camcorders.
Supports to recover data for sudden deletion, formatting, hard drive corruption, virus attack, system crash under different situations.
Security Verified, people have downloaded it
How to Recover Data from Bad Hard Drive
Here take the Windows version as an example, and a Mac user can refer to the guide: How to Recover Formatted Mac Hard Drive. The following is a tutorial which provides stepwise instructions regarding the use of Recoverit hard drive data recovery software to retrieve data from your bad hard drive.
Select the data loss scenario. To recover lost data from your bad hard drive, please select the "Formatted Disk Recovery" mode to get started.
Select the target location. Here a list of hard drives will be shown. Choose your bad hard drive and click on "Start" to go on.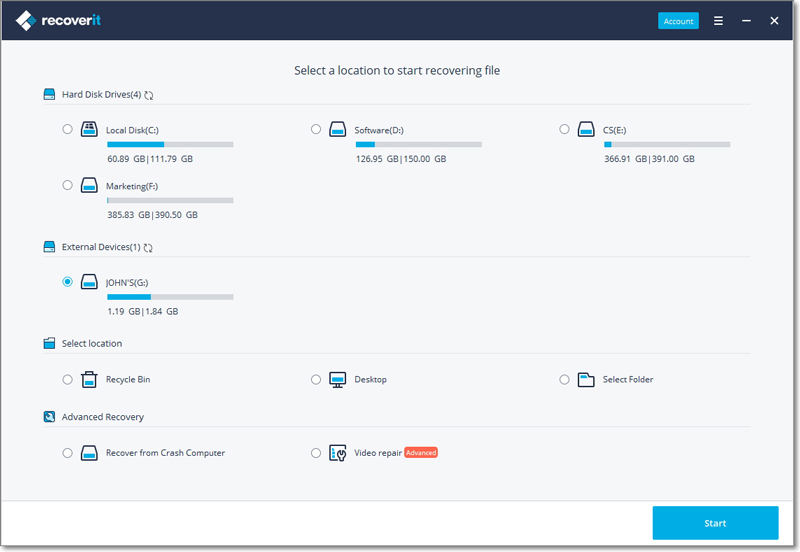 The action performed in the previous step would launch a quick scan of your bad hard drive. This scan won't take much time to complete and provide you a list of the retrieved files. You can also opt for "All-around Recovery" to deeply search more files while it will take longer time.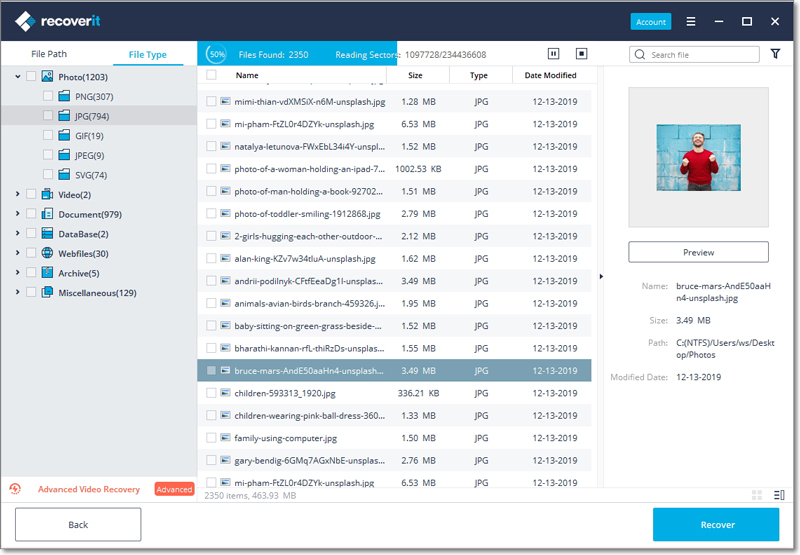 Recover your data. Finally, you can preview the displayed files, choose the ones you want to restore, and click "Recover" to get them back.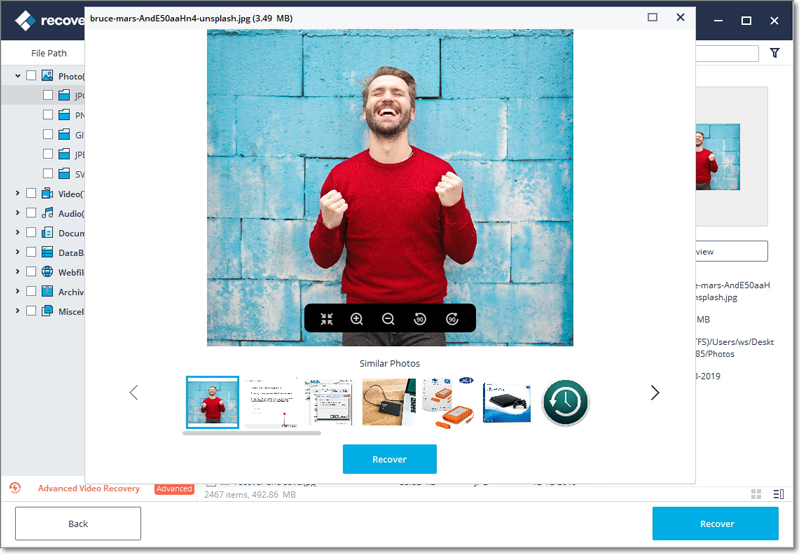 Bad sectors can be extremely dangerous for your hard drive and can cause it to fail. There are a number of reasons which can lead to a bad sector. If you try to save data on a bad hard drive then you might end up losing a lot of important data previously stored on it. In such situations, a data recovery tool can come in handy as it can recover data from bad hard drive with consummate ease. However, not all data recovery tools are the same. You need to choose that tool which is both reliable and safe to use. Recoverit is one of the few data recovery tools that offer these features to you.
3981454 people have downloaded it
Tutorial: How to Recover Data from Damaged/Failed/Crashed Hard Drive?
What's Wrong with Drive
Recover Your Drive

Fix Your Drive

Format/Wipe Drive

Know Your Drive