6 Proven Methods - How to Recover Deleted ZIP Files?
Q: Can I recover my lost ZIP files?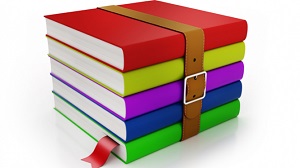 Lost your ZIP files? Don't worry! Generally speaking, there is a big chance to find them back. When you lost ZIP files from your computer, the files are not erased permanently, but only the space that the files occupied is marked as blank and can be overwritten by new files. Therefore, you still can recover lost ZIP files before they are fully overwritten. If you lost files, remember to keep the source place well, and don't let "overwritten" make it hard work when you want to get them back.
Part 1. Common Scenarios Under Which You Lose or Delete ZIP files
ZIP files usually contain valued data. And, because the files are compressed, the data contained in them can be of considerable size. There are several ways you can lose or delete ZIP files as follows:
Accidental Deletion: A ZIP file can be deleted accidentally. How to delete ZIP files is quite easy and this is the way most people lose them.
Data Corruption: ZIP file programs such as WinZIP and 7ZIP apply compression algorithms to a single file or several files and/or directories to reduce the total file size. The user also has the option to password-protect the ZIP file during compression. Sometimes there is a problem with the compression process that results in a corrupted ZIP file. This may be caused by a sudden power surge to the computer or a virus.
Part 2. 6 Methods for Zip File Recovery
Method 1: Recoverit - The Best ZIP File Recovery Software
Generally, you need the help of a data recovery tool to recover your deleted or lost ZIP files back. Recoverit Data Recovery Software is a reliable and effective file recovery software to recover ZIP files with zero quality loss. It can help you recover files from deleted or emptied Recycle bin, formatted hard drive, data lost caused by disk error, or virus attacked.
Recover lost or deleted files, photos, audio, music, emails from any storage device effectively, safely and completely.
Supports data recovery from recycle bin, hard drive, memory card, flash drive, digital camera, and camcorders.
Supports to recover data for sudden deletion, formatting, lost partition, virus attack, system crash under different situations.
How to Recover Lost ZIP Files with Recoverit Data Recovery
Free download and install Recoverit Windows version on your computer, please do not install the data recovery software on the hard disk where you lost your files to avoid data loss and overwrite.
Step 1. Select a location where you lost ZIP files
Select a hard disk drive where you lost your ZIP files, click "Start" to scanning lost zip files.
Step 2. Scan the hard disk drive to search lost files
Recoverit will start an all-around scan. Usually, it will take a few minutes to finish the scanning. Sometimes, a few hours are required if many large-sized files are present.
Step 3. Preview and recover ZIP files
After the scan, you can find ZIP files from "Archive" item on the "File Type". Before you recover, you can preview all the file names contained in the recoverable ZIP file. Then check and recover them by clicking the "Recover" button.
When recover files, don't save them on the original partition, considering the data safety. You can also recover the RAR archive file with it.
More Related Articles:
Video Tutorial on How to Recover Deleted Files on Windows 10/8/7 Easily?
A ZIP file is an archive file format that contains one or more compressed files or directories. It is one of the best methods to save storage space and transmit files faster over the Internet. ZIP file recovery is necessary when files are deleted or lost. In this article, we will discuss how to recover deleted ZIP files using four methods.
Method 2: Recover from the Recycle Bin
When a file is accidentally deleted, the first thing you should do is check to see if the file is in the recycle bin. If it is, right-click the file and choose Restore.
If the file is not in the Recycle Bin, proceed with the methods below.
Method 3: Recover from the Recycle BinRecover with File History (Only for Windows 10)
This method only works in Windows 10. Windows 10 comes with a backup feature known as File History. If you have this turned on, ZIP recovery is possible. Follow the steps below to find out if you have this feature turned on and recover your ZIP file.
Step 1: Go to Settings > Update & Security > click Backup, and check if the "Automatically back up my files option" is turned on. If your computer is part of an office network, then this feature may have been turned by default by your Network Administrator.
Step 2: Navigate to the folder containing the missing ZIP file. Then, click the Home tab and click the history button. Find the file you want to restore. When you find the file you are looking for, double-click it and then click Restore.
Method 4: Recover Previous Versions
This method is similar to Part 1, you must have enabled File History in Windows 10. This method is useful when you have zipped and unzipped the file contents severally or received different versions of the file from co-workers.
The only difference is that in this method you move forward or backward in time using the arrows at the bottom to identify a specific file version. When you find the desired version, click to Restore.
Method 5: Using System Restore
To use this method, you must have created a Restore Point in Windows 10. System Restore allows you to undo changes to the computer and revert to a previous point in time. To check if you have System Protection turned on, type "create a restore point" in the Windows search bar, and click Open.
Once you confirm that it is turned on, follow the steps below:
Step 1: In the Windows search box, type Recovery. Click Open System Restore.
Step 2: In the Restore system window, click Next.
Step 3: Choose the desired restore point from the list of results. Click Next and finish. Once done, browse your file folder and see if you can find the ZIP file that was missing.
Method 6: Check Cloud Backup
Do you use a cloud storage service like OneDrive, Dropbox, or Google Drive? If you do, then there is a chance that a copy of your ZIP file still exists on the cloud. When you realize that you have a missing ZIP file, do not open the local folder of your cloud storage service, if you do, the cloud will sync to the most recent changes which mean the copy on the cloud will also be deleted. Follow these steps instead.
Step 1: Open your browser, type the URL to your cloud service (e.g. dropbox.com), and press Enter.
Step 2: Browse your cloud folders and find the missing ZIP file.
Step 3: Download the file to a different location on your computer.
The Bottom Line
There you have it! Four ways to recover deleted ZIP files. So, the next time you lose or delete a ZIP file, don't fret. Any of these methods are sure to get your files back.
People Also Ask
How can I recover permanently deleted RAR files?

Yes, it is possible to recover permanently deleted RAR files using specialized data recovery software such as Wondershare Recoverit.

How do I recover deleted files from the archive?

First, check the recycle bin, and if you find the file there right-click then click Restore. If the file is not in the recycle bin, you can use File History or check previous versions in Windows 10. You also use the Restore Point. If you have a cloud storage service you can check your cloud storage for the deleted file using browser access.
Recover & Repair Files
Recover Document Files

Repair Document Files

Recover & Repair More

Clear & Delete File