Whether you intend to sell your old laptop or computer or want to seek a warranty replacement for your hard disk drive, you should use a reliable disk wiper software to delete all of your data from the hard drive to prevent misuse of data. Some reliable disk drive wiper software available on the internet can perform this task completely free.
Part 1. The Difference Between Data Wiping and Deleting
When you delete a file or folder, you click the delete option, and the file is removed from your drive; however, deleting the files does not erase them from your hard drive. Instead, such files remain on the hard drive, and only the data reference is removed from the allocation table, making it impossible to access.
You can recover deleted data and files from your hard drive using data recovery software. Even if you overwrite some new data on the hard disk, some data may remain recoverable if the new data does not take up the entire cluster space used by the old data.
If you want to permanently erase a hard drive and make the data completely unrecoverable, you can employ hard drive wipe software to erase the hard drive permanently. Wiping a hard drive might take many hours to days, depending on the hard disk type, software, and procedure used.
Part 2. The 6 Hard Drive Disk Wiper/Wipe Software
Wiping the data requires locating the file and completely removing it. Various effective data-wiping solutions aid in secure data wiping; the top-notch of them are presented below:
Disk Wipe
Disk Wipe is a free and adaptable Windows software that wipes data permanently. It also employs complex algorithms to erase data traces, making recovery nearly difficult. The best about Diskwipe is that it is free of adware attacks.
| | |
| --- | --- |
| Salient Feature | Description |
| Vast Compatibility | It is compatible with USB flash drives, SD cards, and other external memory devices and works with all Windows versions and file systems. |
Operational Steps
Step 1: Launch DiskWipe.exe from your PC.
Step 2: Select the drive or partition to be erased and click Wipe Disk.
Step 3: The software will ask you whether you want to format the drive as NTFS, FAT, or FAT32; choose one.
Step 4: Select the erase pattern and number of passes to use: Dod, US Department of Defense, one pass zero, one pass random.
Step 5: Wait for the procedure to finish. You'll receive a success confirmation box.
Pros
Tamper-proof data wipe report generation and a certificate of data erasure
Compatible with external hard drives
Does not require installation to remove data
Compatible with NTFS, Fat, and Fat32
Cons
Interferes with other software
CCleaner Drive Wiper
CCleaner is another widely recommended freeware for wiping hard disk data. It efficiently eliminates trash, hidden, temporary, and duplicate files from your computer. You can clear a single partition or whole drive based on your requirements.
| | |
| --- | --- |
| Salient Feature | Description |
| Enables Command Prompt Mode | If there's any issue with the Graphic interface, you can use Command Prompt feature to wipe a hard drive. |
Operational Steps
Step 1: In CCleaner, select Custom Clean.
Step 2: Navigate to the Advanced option and choose Wipe Free Space.
Step 3: In the notification window, click the OK button and execute CCleaner to wipe the drive.
Pros
Straightforward interface
Automatically saves cookies you presumably don't want to delete, such as login information
Allows you to customize the scanning range based on your needs
Cons
Inadequate for non-techies
Absence of automated wiping mode
Hardwipe
Hardwipe, another excellent hard drive wiper for Windows operating systems, is compatible with all versions of Windows, including Windows XP and Windows 10. Anyone can use Hardwipe because it is pretty straightforward and trouble-free to use. Simply pick the proper data sanitization approach after loading the drive to be erased.
| | |
| --- | --- |
| Salient Feature | Description |
| High and low-priority data wiping | You can erase data with high or low priority, changing the amount of system resources used. |
Operational Steps
The application features a wonderful-looking UI, which is highly user-friendly. On the left side of the interface, there are Wipe Files, Wipe Drive, and Clean Space buttons.
Step 1: Choose a wiping mode from the left side, select the files/folders or drive to be wiped, the clearing speed, and the overwriting scheme.
Step 2: To enter the Hardwipe Options dialog box, click Preferences at the top and then pick Options. It allows you to modify language, Windows Explorer integration, wiping operation, and log window configurations.
Step 3: After having configuration settings, click on the Start Wipe option to initiate the wiping process.
Pros
Erases both internal and removable storage media
Follows Global Standards such as GOST R 50739-95 and DOD 5220.22-M
Compatible with Windows Operating Systems ranging from XP to 10
Cons
The free version includes limited features
HDShredder
HDShredder physically deletes the contents of hard drives and other mass storage media and can also be used on individual partitions. The users possess the option of performing the deletion under international security requirements. This hard drive wiper works regardless of partition layout, file system, or operating system and supports proprietary formats that would otherwise be inaccessible.
| | |
| --- | --- |
| Salient Feature | Description |
| Advanced Wiping Options | The commercial version includes deletion methods such as Random deletion pattern and SmartDefectSkip, enabling high-speed data erasing under worldwide erasure standards. |
Operational Steps
Step 1: Install and run HDShredder on your PC and create bootable media for.
Step 2: After creating bootable media, restart your PC.
Step 3: The system will boot into HDShredder, and deletion mode will appear. Select the drive you want to erase.
Step 4: Select whether you want to wipe a disk or partition.
Step 5: Select the deletion pattern, speed, and other options to initiate the wiping process.
Step 6: A notification box will appear, asking to confirm the deletion process. Click on the Start Deleting option to begin erasure.
Step 7: When deletion is finished, HDShredder will notify you. You can quit the software or further erase other drives.
Pros
Enables high-speed data wiping under worldwide erasure standards
Supports both manual and automatic shredding
Cons
The free version only offers Level 1 security and "Entire Drive Deletion"
DBAN
DBAN is a well-known free and open-source software widely regarded as the most influential hard drive wipe software. Darik's Boot and Nuke is intended to wipe the whole drive permanently. Using DBAN, you can use numerous wiping methods to wipe data from various disks.
| | |
| --- | --- |
| Salient Feature | Description |
| Good for Personal Use | DBAN is aimed to benefit personal or home users to help with data wiping. |
Operational Steps
Step 1: Download and save the DBAN ISO file to your computer.
Step 2: Download and save DBAN to a USB flash disk.
Step 3: Restart your computer and boot into DBAN USB.
Step 4: Select an option from the DBAN main menu: Enter
Step 5: Enter the following command to wipe the hard disk data:
dod - DoD 5220.22-M
dodshort - Same as dod except only 3 passes are run instead of 7
ops2 - RCMP TSSIT OPS-II
gutmann - Gutmann
prng - Random Data
quick - Write Zero (completely erase hard drive)
Step 6: Select a hard drive to erase and wait for the operation to finish.
Pros
Possesses automated procedure that speeds up the data-wiping process
You can securely wipe data from many disks at the same time
Works with both Windows and Mac operating systems
Cons
No guarantee for your data erasure throughout the entire drive
Cannot identify or delete SSDs
Does not offer customer support, hardware support, and software updates
KillDisk
KillDisk is a commercial software that does more than merely wipe the hard drive. The best feature is its ability to erase drives simultaneously. KillDisk is compatible with Windows and several versions of the LINUX operating system.
| | |
| --- | --- |
| Salient Feature | Description |
| Current Disk Status Display | KillDisk displays the current state of disk health, making it useful for Disk Examination for faulty sectors and Examine Grading. |
Operational Steps
Step 1: Select the hard drive you want to wipe by clicking on the checkbox for that drive.
Step 2: Press F10 or click Kill on the toolbar to permanently wipe all data on the selected disk(s). The Kill dialog box will appear.
Step 3: Choose an erasure method from the list. Other erasing parameters can be configured. Click the More Options link at the bottom to define the placement of log and certificate files and different settings. The following dialog box will appear:
Step 4: Press the Start button. The Confirm Action dialog box appears if the Skip Disk Erase Confirmation check box is not selected.
Step 5: Enter Erase-All-Data in the text box and hit ENTER or click YES to erase data forever. The Progress bar will appear.
Pros
Safely wipes several disks
Compatible with Windows, Mac, and Linux
Supports hard disks larger than 4 TB
Confirmed wiping solution
Cons
Some options are only available in the pro version
Supports only one wiping method
Part 3. Can a Wiped Hard Drive Be Recovered?
It is easier to retrieve your data if you did not use specialized software to wipe it from the hard disk. All data traces are not erased; only the place has changed. After mistakenly deleting data, avoiding overwriting the hard disk and using suitable software to recover your data is always advised. A wiped hard drive recovery software can assist you in restoring lost data from a wiped hard drive. Wondershare Recoverit data recovery is a professional solution that can quickly recover your deleted hard disk.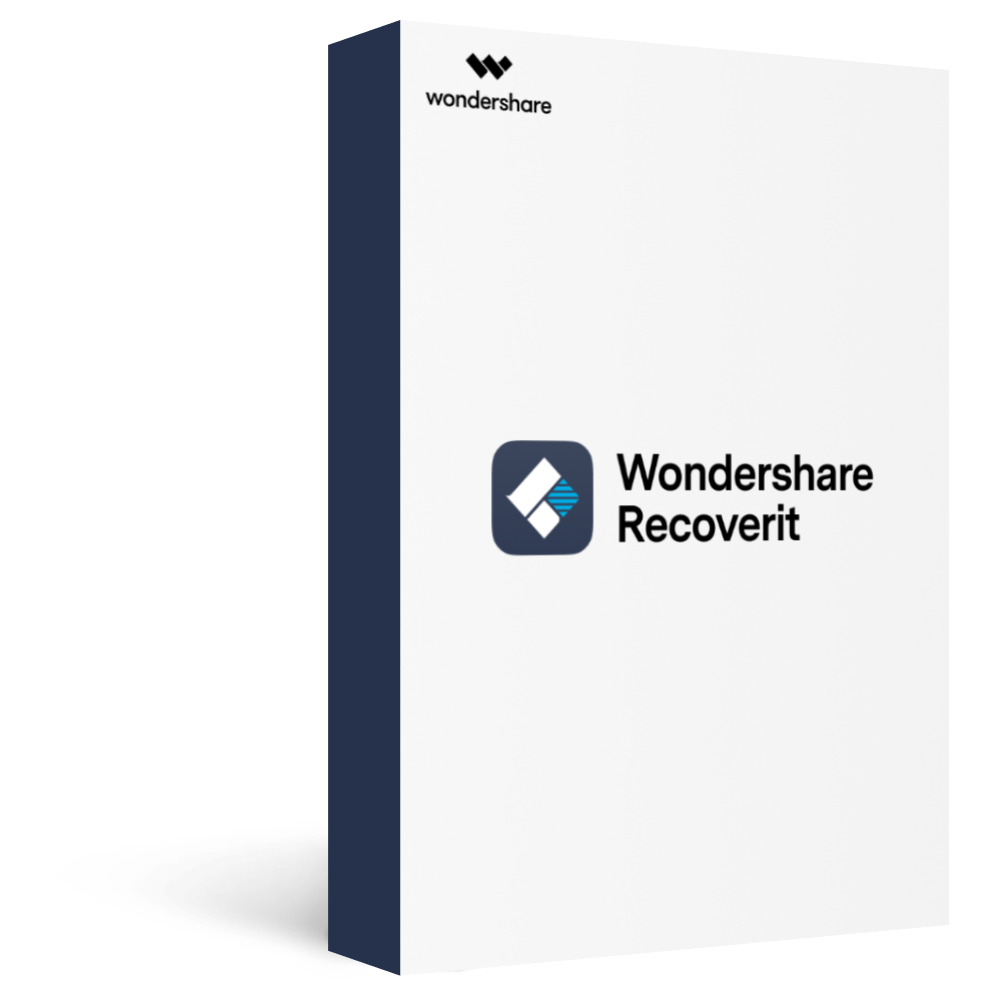 5,481,435 people have downloaded it.
Recover lost or deleted files, photos, audio, music, and emails from xD-Picture cards effectively and completely.
Recover data after sudden deletion, formatting memory card damage, virus attack, system crashes, etc.
Restore files from 5000-storage devices like digital cameras, camcorders, drones, USB Drive SD cards, SSDs, HDDs, etc.
Preview files before you recover them. No payment is required if the files are unrecoverable.
Recoverit is Free to try, and paid version to enjoy more.
Operational Steps
Step 1: Run Recoverit and choose a location, or attach the drive to the PC if it is an external drive.
Step 2: The hard drive recovery software will scan the drive for your deleted data files, which can take several minutes.
Step 3: Completing the scan, you can check all retrieved files and preview some of them. To recover, choose your file and click the "Recover" option.
FAQs
Why is it necessary to wipe your hard disk before disposal or donation?
Drive wiping deletes sensitive, also unnecessary data permanently from your disk drive. Therefore, you should always completely erase the data from the hard drive to eliminate the chances of data leaks.
Is there any built-in software for data wiping?
Yes! If you're a Windows 10 user, you don't need to go anywhere if you want to wipe a hard disk. Windows 10 includes a hard disk eraser application that can make your hard drive appear brand new. However, this disk wipe software is only helpful if you wish to clear the hard drive installed on your computer, so you can't wipe an external drive with this software.
Can I recover my wiped hard drive?
Data can be recovered from a deleted hard drive if the user acts swiftly and turns off the drive as soon as they realize they've made a mistake. However, unfortunately, if a person mistakenly wipes data from a hard drive, his data is permanently erased.
Does a Factory Reset wipe the hard drive?
Your hard drive is entirely wiped after a factory reset. However, it is not completely clear. It does not wipe everything on the computer but renders it inaccessible.
How many times should a hard drive be wiped?
Only once. Repeatedly wiping a hard drive will have no effect in a single session.
Conclusion
We've curated a list of the top 6 free drive wipe software for erasing data on your computer hard drive. After weighing all software's pros, cons, and salient features, you should have a crystal-clear idea of which one to choose. To summarize, wiping a hard disk may appear challenging, but the stages gradually shown with pictorial illustrations make it easy to perform even by a non-technical user.