You were ready to dual-boot Windows and Linux on your computer, but you were unable to do it. The desktop reads, "No EFI System Partition was found." First, you need to find out what that is. If you've ever faced the error, there are a few options you can try to fix on Windows or Ubuntu. This article will cover it all and tell you how to solve the "No EFI System Partition was found" error.
Part 1. Things You Need to Know Before Fixing "No EFI System Partition Was Found"
Before you fix the error "No EFI System Partition was found," you must understand a few things.
1. What Is EFI System Partition
On a Windows PC, the EFI (Extensible Firmware Interface) partition is a hidden storage space on the computer where the BIOS is UEFI. When a PC is booted, the UEFI loads up the file stored in its EFI partition and then runs it. All your necessary operating system files are stored here.
The EFI partition is a relatively small (100MB) but critical part of Windows. You cannot view it in File Explorer because it does not have a drive letter. Nevertheless, you can open Disk Management to locate this partition and get an overview of the disk.
2. Is EFI System Partition Necessary for Booting Your Computer?
Deleting the EFI partition will remove any functionality, and your machine will not boot. So, if you want to protect your BIOS, keeping the EFI partition intact is worth considering.
However, you can still boot from the drive without creating an EFI partition if you have an external hard drive rather than a traditional internal one.
Part 2. How To Fix the Error "No EFI System Partition Was Found?
If your receive the message "No EFI system partition was found" on your computer, don't panic; most likely you have removed the EFI system partition. The following two tutorials will explain how you can recover EFI on your system.
Method 1: Recover Deleted EFI System Partition
We mentioned above that Windows protects the EFI partition. This means you cannot access the inside data through File Explorer or Disk Management. One great solution to gain back access to this hard drive is a third-party tool such as Wondershare Recoverit. This software will help you recover the EFI partition no matter which OS operating system you use, Windows 11/10/8/7, and XP.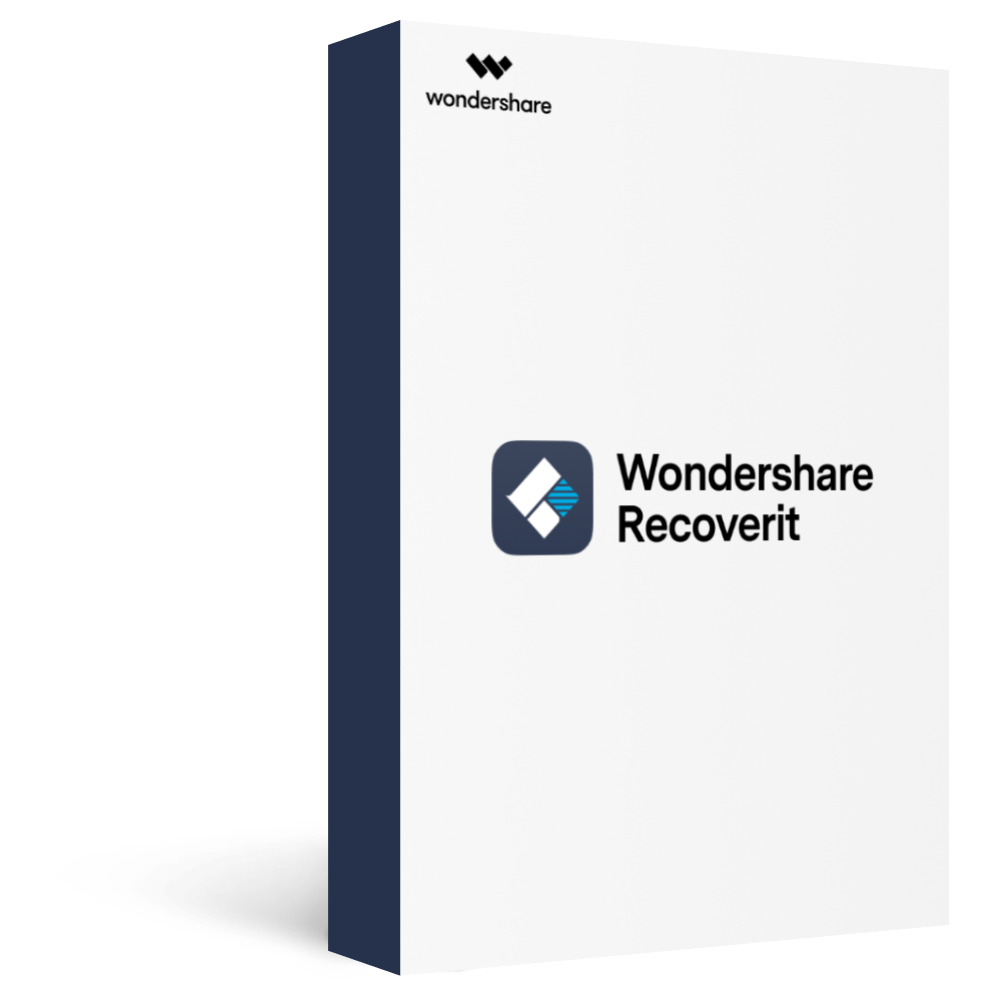 Wondershare Recoverit – Reliable Partition Recovery Software
5,481,435 people have downloaded it.
Recover lost files or partitions from almost any storage media, such as Windows/Mac/Linux computers, NAS servers, SD cards, USB drives, etc.
Efficiently handle 500+ data loss scenarios, including accidental deletion, formatting, system crash, sudden power failure, and virus attack.
Provide a preview before recovery. No payment is required if the files are unrecoverable.
The video tutorial shows you how to recover deleted EFI system partition when the computer fails to boot up. You can also check the step-by-step guide below for details.
Step 1. Download and Install Recoverit
Download and install the Recoverit partition recovery software on a working Windows or Mac computer. Then, connect a blank USB flash drive to the computer.
Step 2. Choose System Crashed Computer
Launch Recoverit and select System Crashed Computer from the left panel.
Step 3. Create a Bootable Media
Choose the connected USB flash drive in the following window to start creating a bootable USB.
You must format the USB flash drive first. Make sure you have backed up all important files in the USB drive.
The data recovery software will automatically create the bootable USB drive after formatting.
Step 4. Recover Deleted EFI System Partition
Connect the created bootable USB media to the unbootable computer caused by deleting the EFI system partition. Next, restart the computer and adjust the BIOS to boot from the bootable USB drive. Visit the page how to adjust the computer to boot from a USB drive to get the detailed steps.
After the computer boots successfully from the USB drive, you can recover any lost files and partitions from the computer.
Method 2: Recreate an EFI System Partition
Creating a new EFI partition and then booting the EFI boot loader is another solution to solve the "no EFI partition was found" issue.
Follow the steps below:
Step 1. Boot your computer using an installation disc or recovery disk. Hold Shift and press the F10 key to enter the command prompt.
Step 2. To unallocate space on a second partition, run the commands one by one.
diskpart
list disk
select disk X
list partition
select partition N
shrink desired=500
create partition EFI size=200
Where:
X* = X is the disk number of the disk that requires the EFI partition
N* = N is the partition number of the partition that requires shrinking
Step 3. Create a partition using the following commands:
format quick fs=fat32 label="System"
create partition msr size = 128
Step 4. After you've completed the EFI partition, you'll have to install the bootloader and other essential applications onto your system.
bootrec /fixboot
bcdboot c:\Windows /s b: /f all
Step 5. If you see the "no EFI system partition found" error again, reboot your computer and see if the problem has been solved.
Summary
You know the consequences now if you've seen an EFI boot error. The most important part of this tutorial is that it offers a way to recover an EFI partition with Wondershare Reoverit or recreate an EFI partition with diskpart. After getting it back to the way it was before, you should back up your system in case the problem recurs.