Although Windows operating system offers built-in partition & disk management features, given the varying partition-related needs, you might need to find a reliable utility that best serves all associated requirements. In this connection, AOMEI Partition Assistant is worth using as it is highly effective in dealing with all your issues.
Part 1. What Is AOMEI Partition Assistant?
AOMEI Partition Assistant is a Windows partition manager that gives you complete control over all the partitions installed on your hard drives. Individual users and companies can manage partitions on Windows Servers and various business networks using this software.
| | |
| --- | --- |
| Key Features | Description |
| Creating a Partition | It is pretty straightforward to create a new partition using AOMEI by selecting "Create Partition" from the context menu. Additionally, you can choose a different file system using the advanced settings. |
| Resizing a Partition | You can quickly resize a pre-existing partition if your hard disk has less space or if you want to add another partition. |
| Merging Partitions | AOMEI allows you to merge two or more partitions if you don't want to keep them separate. |
| Disk Cloning | You can replicate the contents of one disk or partition to another, which will safeguard your files and maintain the entire system's stability. |
| Migrating OS to SSD | SSDs are replacing older hard drives as they are becoming the standard. You can transfer the OS from an old hard drive to a new SSD utilizing the free version as the quickest and most effective Windows solution. |
| Bootable Media Creation | You can create a bootable media when an operating system is not loading. Having AOMEI in a bootable disc or USB can boot up the device and gain access to the corrupted OS to recover necessary files. |
| Windows To Go | AOMEI provides you with a complete ready-to-use Windows environment on any PC. Thus, use any Windows version on your Desktop or laptop by building a plug-and-play OS through your USB or external hard drive. |
| File Shredding | You can permanently delete the files by shredding them using AOMEI. It will eliminate the risk of data recovery by overwriting your data repeatedly. |
| Hiding a Partition | To prevent Windows from viewing a partition, you can use the Hide Partition command feature by AOMEI Partition Assistant. |
| Dynamic Disk Conversion | You can convert dynamic disks to conventional disks, and vice versa, in addition to complete dynamic volume control since some OS versions do not support dynamic disks. |
| Command Line Partitioning | You can perform most operations using the command prompt if your machine is damaged or you are exclusively tech-savvy. |
| NTFS/FAT32 Conversion | AOMEI lets you convert disks both ways without losing the data they contain, in contrast to the standard Windows capability. |
| SSD Secure Eraser | You can use AOMEI to securely wipe your SSD drive entirely without causing any damage. |
| System Migration | If you want to entirely rearrange the partitions or migrate everything without losing any data, AOMEI is the best solution because Windows Server would not have to be reinstalled. |
Part 2. AOMEI Partition Assistant Review
In addition to analyzing salient features, a detailed examination is crucial to evaluate & rate the value of AOMEI Partition Assistant more precisely. Given this, here we will shed light on various factors that majorly contribute to the worth & performance of the AOMEI Partition Assistant tool.
Price
Rating Based on Price: 92%
Price is considered the foremost factor of any software that often needs to be analyzed in-depth. The cost of AOMEI depends mainly on lifetime upgrades, server support, and the number of computer systems you can use. Here, we have put forward the prices associated with its Standard, Home Pro, Server, and Unlimited packages.
Standard Edition: Free
Home Pro Edition:
$39.95 – 2 Systems
$49.95 – 2 Systems & Lifetime Upgrades
Server Edition:
$159 – 2 Systems
$179 – 3 Systems & Lifetime Upgrades
Unlimited:
$399 – Unlimited Systems & Servers
$439 – Unlimited Systems & Servers and Lifetime Upgrades
Note: AOMEI offers a 90-day money-back guarantee with all packages.
Although the starting price is its flat one-time fee, AOMEI Partition Assistant is relatively pricey. However, you can also opt for its Standard free version for limited usage.
Supported Partitions
Rating Based on Supported Partitions: 91%
AOMEI supports a wide array of partitions formatted with different file systems. For instance, if you have a hard disk or SSD formatted with NTFS or FAT32, you can perform various disk management operations using AOMEI Assistant. Moreover, AOMEI is straightforward for a diverse range of devices for partition management, including hard disks, HDDs, SSDs, storage media, and floppy disks. In short, you can consider AOMEI for partition management on multiple devices.
Compatibility
Rating Based on Compatibility: 95%
If you're a regular Windows user, you don't need to worry about AOMEI's compatibility since it supports almost all Windows versions. AOMEI partition manager is designed for Windows 10 and 8; however, it also works with Windows 7, Vista, and even XP. On the other hand, if you are using older Windows versions, you might not be able to use AOMEI because it is incompatible with Windows 2000. However, the Pro edition works with Windows Server, too.
Features
Rating Based on Features: 95%
AOMEI Partition Assistant comprises over 40 valuable tools for maximizing the efficiency of your hard disk partition. It can resolve issues with irrational disk partitioning, low disk space, and re-partitioning a hard drive without losing data. Moreover, you can resize, create, merge, shrink, delete, or hide any partition using AOMEI. Its exclusive features, such as Windows to Go, system migration, bootable media creation, command-line partitioning, and file shredding, make it an unrivaled solution in the market. In a nutshell, AOMEI is the best way to organize your hard drives and partitions in the sanest manner.
Usability
Rating Based on Usability: 94%
AOMEI Partition Assistant offers a simple, clear, and straightforward user interface. Even a non-techy can perform different operations on this software. You will notice "Wizards" in the upper left corner. These step-by-step procedures aid in task completion, such as creating bootable CDs or migrating your OS to an SSD. Everything is smooth and candid, assuming you are familiar with drives and partitions. The interface's wizards are its weakest component. They are user-friendly and effective; however, the language is occasionally unsteady, and the main window mysteriously vanishes.
Security
Rating Based on Security: 89%
AOMEI's performance is up to the mark in terms of security. The software ensures the security of your data from malware attacks and file corruption. Moreover, if you want to use it as a secure disk eraser, it will perform excellently and erase your disk, partition, or SSD's data to prevent data recovery. Thus, you can use AOMEI as a secure disk resizing and cloning tool without losing your precious files.
Customer Support
Rating Based on Customer Support: 90%
AOMEI Partition Assistant offers efficient customer support services to entertain the queries of free & paid version users. Official AOMEI Support Portal provides detailed user manuals, FAQs, and video-based usage tutorials to sort out the encountered issues and make the disk & partition management process far more straightforward. However, you can also approach the AOMEI Customer Support team via the provided email address to get further assistance. Note that partition assistant offers 24/7 support to its paid users; contrarily, if you use AOMEI in the free version, you can only get help during business hours.
Additional Features
Rating Based on Additional Features: 88%
AOMEI is a reliable platform regarding additional features, serving as an all-in-one solution for all your disk management tasks. You can manage your disk partitions, create bootable media, transfer OS to SSD, migrate your system server, and exchange file format(FAT32/NTFS). Moreover, its Windows to Go feature is impressive because it allows you to store Windows OS on an external drive and boot a PC if you haven't installed OS. Overall, AOMEI's performance is commendable regarding additional options.
Part 3. Verdict of AOMEI Partition Assistant Review
AOMEI has unending options, whether you need a partition manager for Windows, a utility for data erasure, or even a system migration assistant for servers. You can do everything, including formatting the disk or using a bootable flash drive to take OS. Here is a detailed demonstration of all the above-discussed factors to give you in-depth insight into AOMEI.
| | | |
| --- | --- | --- |
| Parameter | Result | Description |
| Price | Average | The Standard edition is free, which is a plus for individual users; on the other hand, pro plans are well-suited for businesses and organizations. |
| Usage Convenience | High | The interface is highly user-friendly and straightforward, offering the convenience of usage even to a non-tech user. |
| Compatibility | Wide | The tool supports various devices, file formats, and partition types. |
| Performance Speed | High | All the operations take almost no time to complete, which is a good factor for business technicians. |
| Merge or Shrink Partitions | Yes | Merging or shrinking partitions is relatively easy, using Merge Partition Wizard, or Shrink Partition Wizard. |
| Partition Cloning | Yes | Cloning can be carried out using Partition Cloning Wizard without trouble. |
| Deleting or Creating Partitions | Yes | You can use the Delete Partition Wizard or Create Partition Wizard to delete or create partitions. |
| Backup Formation | No | Unfortunately, you cannot back up your files selectively; however, cloning your partition is possible. |
| Automatically Changes Saving | No | AOMEI does not automatically save your changes until you do it with a click. |
| Customer Support | Yes | AOMEI offers brilliant customer support through user manuals, FAQs, and video tutorials. You can also approach them via email, live chat, or video call. |
Pros
Supports typical partition-related operations
Utilizes step-by-step wizards to complete tasks quickly
Supports various languages
Includes other useful tools
Cons
Expensive unlimited plans
Few features available in premium versions
Non-functional demo provided in Professional edition
Doubtlessly, AOMEI Partition Manager is quite a handy tool for solving all partition-related issues. Still, if you just intend to recover a lost or deleted partition, you can also try the Wondershare Recoverit tool.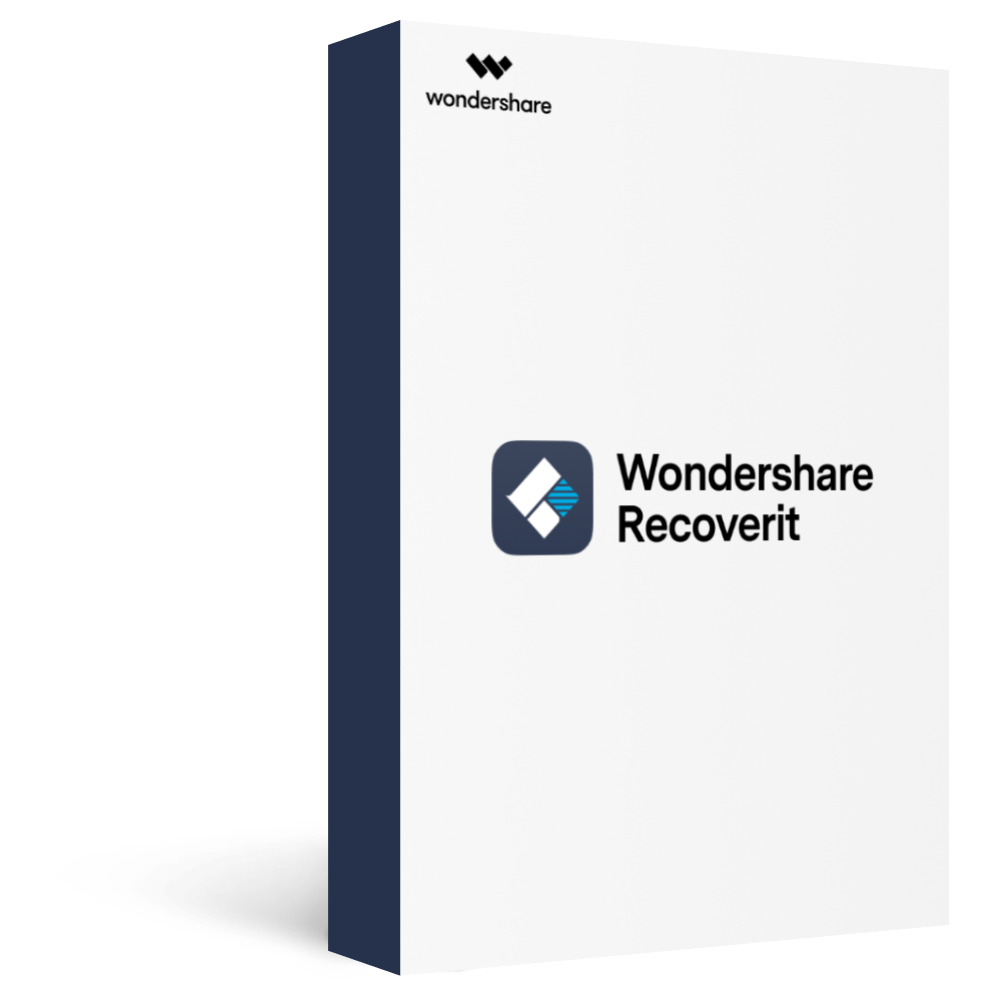 5,481,435 people have downloaded it.
Recover lost or deleted files, photos, audio, music, and emails from formatted partitions wholly and effectively.
Recover data after sudden deletion, formatted hard drives, memory card damage, virus-infected partitions, system crashes, etc.
Restore files from external storage device partitions like USB Drives, SD cards, SSDs, HDDs, etc.
Preview files before you recover them. No payment is required if the files are unrecoverable.
Recoverit is Free to try and also offers paid version to enjoy more.
FAQs
What is AOMEI Partition Assistant used for?
AOMEI is a free partition manager tool that allows you to manage hard drives and partitions along with a vast range of other instrumental features. You can resize, create, delete, or merge partitions using AOMEI.
Is AOMEI Partition Assistant worth it?
You must consider AOMEI Partition Assistant, the best free partition management software. Its broad compatibility, easy-to-use interface, multiple valuable features, affordable pro plans, and stellar customer support make it the most suitable choice for individuals and organizations.
Absolutely Not! The perk of using AOMEI is that it resizes, merges, and clones the hard disks and partitions without deleting your data. Hence, you can rest assured that your data is in safe hands.
Can I clone a disk with AOMEI Partition Assistant?
Excitedly Yes! It is a piece of cake to clone your hard disk using AOMEI without any data deletion. Moreover, you can merge two separate drives to make one specific volume.
Is AOMEI Partition Assistant safe?
Yes! AOMEI is entirely safe to use since it is secure from malware attacks and corrupting files. Moreover, it is safe regarding data security and stability; therefore, it won't delete or corrupt your files.
Conclusion
Whether it's about cloning Windows partitions or managing the partitions to optimize the space & performance, the AOMEI Partition Assistant presents the most optimum solutions to all such problems. Given this fact, we have elaborated enough on almost everything about the AOMEI Partition Manager tool.