Minitool Partition Wizard is a partition managing software that's quite popular for supporting Windows operating systems. It will help you organize and manage your hard drive. However, resizing or creating new partitions is not the only option. A downside of this partition manager is that it doesn't support Mac devices. This article covers MiniTool Partition Wizard Mac alternatives you can use to carry out the necessary operations in just a few minutes.
Although MiniTool Partition Wizard helps users repartition hard drives, align SSD partitions, and convert FAT to NTFS, there are alternatives you can consider. This article will cover 8 MiniTool Partition Mac alternatives and why they're a worthy choice for your partition managing needs. So without further ado, let's begin.
Top 8 MiniTool Partition Wizard Alternatives for Mac
Top 8 MiniTool Partition Wizard Alternatives for Mac Review
Sometimes Minitool Partition Mac can't fully satisfy your needs. That's why several alternatives with more advanced features are easy to use. This section will review the 8 Minitool Partition Wizard Mac alternatives to help you choose.
1. Disk Utility
Pricing Model: Free Partition Manager
Disk Utility is an inbuilt disk manager for Mac. This MiniTool Partition Wizard Mac alternative has many valuable features like formatting, partitioning, deleting, shrinking, hiding partitions, extending, and more. It is easy to use, like MiniTool Partition Wizard but free. Therefore, users don't have to worry about monthly subscriptions with this partition manager. This tool helps you fix all your disk-related issues and has an intuitive user interface to make it easy for beginners. 
Pros
It is entirely free to use
No need for installation because it is inbuilt
Offers graphical interpretation of space
Users can identify and fix issues with just a single click
Supports the adding, deleting, and resizing of hard drive partitions
Cons
You can't resize Bootcamp
Users can split or resize partitions
Key Features
| | |
| --- | --- |
| Features | Description |
| First Aid Feature | It solves partition-related issues with a first aid button. All users must do is tap the button to fix all their problems. |
| SMART Status Check | Users can monitor the health of their disk drive through the SMART status check on Disk Utility. This helps to prevent data loss. |
| Graphical Representation | It offers a comprehensive pie-chard that graphically interprets how much space is consumed on your Mac. |
More Related: How to Resize Mac Volume with Mac Disk Utility
2. VolumeWorks
Pricing Model: Free Partition Manager
This is another powerful MiniTool Partition Wizard Mac alternative that you can use to manage various partitions on your MacOS. This software is comprehensively designed and packed with many features that allow you to rebuild partition tables, hide present partitions, resize them and add new volumes. In addition, this VolumeWorks software helps you manage your hard disk by merging free space. 
A top difference between VolumeWorks and MiniTool Partition Wizard is the partition table rebuilding and the hiding of existing partitions. VolumeWorks also has a user-friendly dashboard and frequent software updates to ensure maximum performance.
Pros
Ability to shift partitions accordingly
Impressive navigation experience
Comes with frequent updates
Cons
Consumes lots of Mac resources
Key Features
| | |
| --- | --- |
| Features | Descriptions |
| Hiding of Partitions | This Partition Wizard Mac alternative can help you hide your partitions, especially when you want to share your MacBook with your friend. It is also easy to unhide partitions when you want. |
| Partition Without Formatting | You can shrink and resize your partitions without losing the data contained in the partition. |
| Solid Customer Support | Technical support is available 24/7 for users on the platform. |
| Ease of Use | A user-friendly interface simplifies managing partitions on a MacBook. |
3. GParted
Price Model: Free
You can use this partition manager from a bootable disk like a USB device. Alternatively, you can download the application and install it on your MacBook. It is an easy-to-use application for creating, deleting, and rearranging partitions. This tool also allows users to hide partitions as well when necessary. With this partition manager, you can format different file systems. 
Unlike MiniTool Partition Wizard, this partition wizard Mac alternative is open-source. Therefore, developers can tweak it to their preference. It also supports an extensive list of file systems even though it restricts some file systems' creation, repair, and resizing.
Pros
This partition manager is free
You can resize and move partitions with ease
It offers the repair of damaged partitions
Supports several file systems
Key Features
| | |
| --- | --- |
| Features | Description |
| Recovery of Lost Partitions | GParted allows you to recover all partitions on your device and restores easy access to data in lost partitions. |
| Bootable Through CDs and USB Drives | You can copy GParted into an external storage device and then use it to manage disk partitions on your MacBook whenever connected |
| Hide/Unhide | Users can hide and unhide partitions whenever they want. This can help prevent accidental loss or deletion of partitions. |
4. Stellar Partition Manager
Pricing Model: $39
As a Minitool Partition Wizard Mac alternative, Stellar Partition Manager does a pretty good job of managing your Macbook partitions. This partition manager can create, format, resize, and even hide various partitions on Mac when you want. All the features it covers makes it one of the best alternative for MacOS.
Like MiniTool Partition Wizard, this partition manager creates new volume by combining several free blocks of spaces scattered around the disk drive. However, the main difference is that this Minitool Mac alternative supports multiple operating systems, unlike Minitool Partition Wizard, which supports Windows only. 
Pros
It comes with a simple and easy-to-use user interface
You can easily resize Bootcamp partitions
Users can hide/unhide partitions
You can partition all forms of storage devices
Cons
Might have issues with the recent Mac versions
Key Features
| | |
| --- | --- |
| Features | Description |
| Hide/Unhide Partition | Users can hide their essential data to prevent accidental formatting or data loss. In addition, you can unhide partitions whenever you want. |
| Creating Bootable Media | This MiniTool Partition Mac alternative allows you to form a bootable drive if your Mac begins to resist booting. |
| Supports Multiple Operating Systems | Stellar Partition Manager supports Mac and Windows Operating Systems. |
| Free Trial | Users have access to a short free trial of the partition manager but have to subscribe to continue using the Mac partition manager. |
5. Drive Genius
Price Model: $79/year
Drive Genius is a MiniTool Partition Wizard Mac alternative that will keep your computer running smoothly. It manages your partitions efficiently to prevent the loss of valuable data. In addition, it has several utilities that help you work on your files and drives. With this partition manager, you can clean up your hard drive space by deleting duplicate files and easily locating large files on your hard drive.
A common difference between MiniTool Partition Wizard and Drive Genius is that Drive Genius features a virus-scanning feature that detects corrupt files on your PC and gets rid of them. It scans for issues frequently before they become a problem on your Mac. It also handles defragmentation and data recovery for users. 
Pros
One license covers two Macs
It comes with multiple impressive features
Easily locates large files
Offers consistency checks on formatted hard drives
Offers the drive recovery feature
Cons
It can be difficult for beginners to navigate
Key Features
| | |
| --- | --- |
| Features | Description |
| Clone deletion | It locates duplicate files on hard drives and removes multiple copies, leaving only a copy, usually the most recently accessed. |
| Find Large Files Scan | This feature helps you locate large files that might be old and unnecessary. Users can determine which large files to delete and which are essential when located. |
| Virus Scanner | It consistently scans the PC and storage devices for a virus to prevent issues that might affect the PC. The malware signature database is constantly maintained, and only well-known locations are subjected to automatic update scans. |
| Repair and Rebuild | It can repair most file system errors found on a hard drive to prevent data loss. Drive Genius also assigns missing file names to lost data in cases where the file name is lost, but data remains to help rebuild the file for easy access to the data. |
6. iPartition
Pricing Model: Free and Paid; $89 for Pro Version, $499 for Enterprise
Another popular Minitool Partition Wizard Mac alternative you should consider is iPartition. It is quite popular because of its many features. This tool can perform several functions at once on your device. It will manage partitions with just a few commands. You can also perform several functions while you're managing partitions. 
It allows you to create, format, and destroy partitions. In addition, this tool supports the non-destructive resizing of system files.
A common difference between Minitool Partition Wizard and iPartition is that iPartition supports the GUID partition tables used on Mac. It also visually represents your drive space in a pie-chart form. As a result, iPartition is an excellent option for resizing and creating partitions and data recovery.
Pros
Supports external and internal hard disks
The partitioning process is easy
You can queue the different operations related to your partition management
You can easily move partitions to new locations on the disk
Cons
It doesn't support the APFS file system
Users with the latest MacOS versions might experience some issues
Key Features
| | |
| --- | --- |
| Features | Description |
| Graphic Representation | It graphically represents all partitions for users in a pie chart to simplify deleting, creating, and resizing partitions. |
| External and International Drives Partition | Whether the partition is on an external, removable, or internal drive, iPartition will carry out the partition process easily. |
| Boot Camp Resizing | Boot Camp volume is also easy to resize using this tool. This is regardless of your Operating System. |
| Partition Without Formatting | Users can change the size of different partitions and file systems without losing data. Data is never lost in the partition process. |
7. Paragon Hard Disk Manager for Mac
Price Model: $80 for a lifetime license
Paragon Hard Disk Manager is an excellent alternative to MiniTool Partition Wizard. It doesn't just help users manage different partitions on their Mac but also provides recovery features. Like Recoverit, you can use this tool to restore lost partitions.
This way, you're assured that all your data is always secured. The primary purpose behind this partition manager is to rearrange the space between Macintosh HD and Boot Camp.
Unlike Minitool Partition Wizard, this tool is excellent at resizing all forms of NTFS and HFS-based disk volumes. You can back up, restore, or completely wipe out a partition. It ensures your data is safe with regular backups, and you can recover the entire partition in just a few clicks. 
Pros
Redistributes unused spaces in a partition
Can recover accidentally lost partitions
Performs many functions like setting a partition to active or inactive
Can resize partitions within seconds
Easily convert GPT, MBR+GPT in a non-destructive format
Cons
Cloning hard drives can take hours to complete
Key Features
| | |
| --- | --- |
| Features | Description |
| Data Recovery | This partition manager allows users to recover lost partitions with just a few clicks. Therefore, you never have to lose files again. |
| Secure File Deletion | This tool also offers secure file deletion when users want to remove files permanently. When data is removed, file recovery is impossible. |
| Boot Camp Volume Recovery | It offers the resizing of various file systems like NTFS and HFS without data loss. |
| Disk Cloning | It offers the cloning of disks as bootable disks. This can come in handy when your Mac is resisting booting. |
Price Model: $89 Lifetime License
A common problem with partitions on Mac is that some might have been corrupted or disappeared entirely. In such a situation, it could be difficult to recover such files. That's where Disk Drill enters the picture. This tool doesn't just help to manage and resize partitions but also works to recover deleted partitions as well.
A difference between MiniTool Partition Wizard and Disk Drill is that Disk Drill allows you to preview lost partitions before recovering them. You can even recover partitions with no file systems when they're lost from partitioning, OS updates, wrong operations, and more.
Pros
Recovery of deleted or lost files
Recovers partitions with no file systems
Cons
It cannot merge or create partitions
Key Features
| | |
| --- | --- |
| Features | Descriptions |
| Friendly User Interface | Disk Drill features an intuitive user interface that makes it quite easy for users to carry out operations on the software |
| Data Recovery | Disk drill also supports the recovery of partitions lost due to malware attacks, power outages, OS updates, partitioning errors, and many more. |
| Preview Feature | Disk Drill allows users to preview lost files before recovery to ensure the recovery of the right files |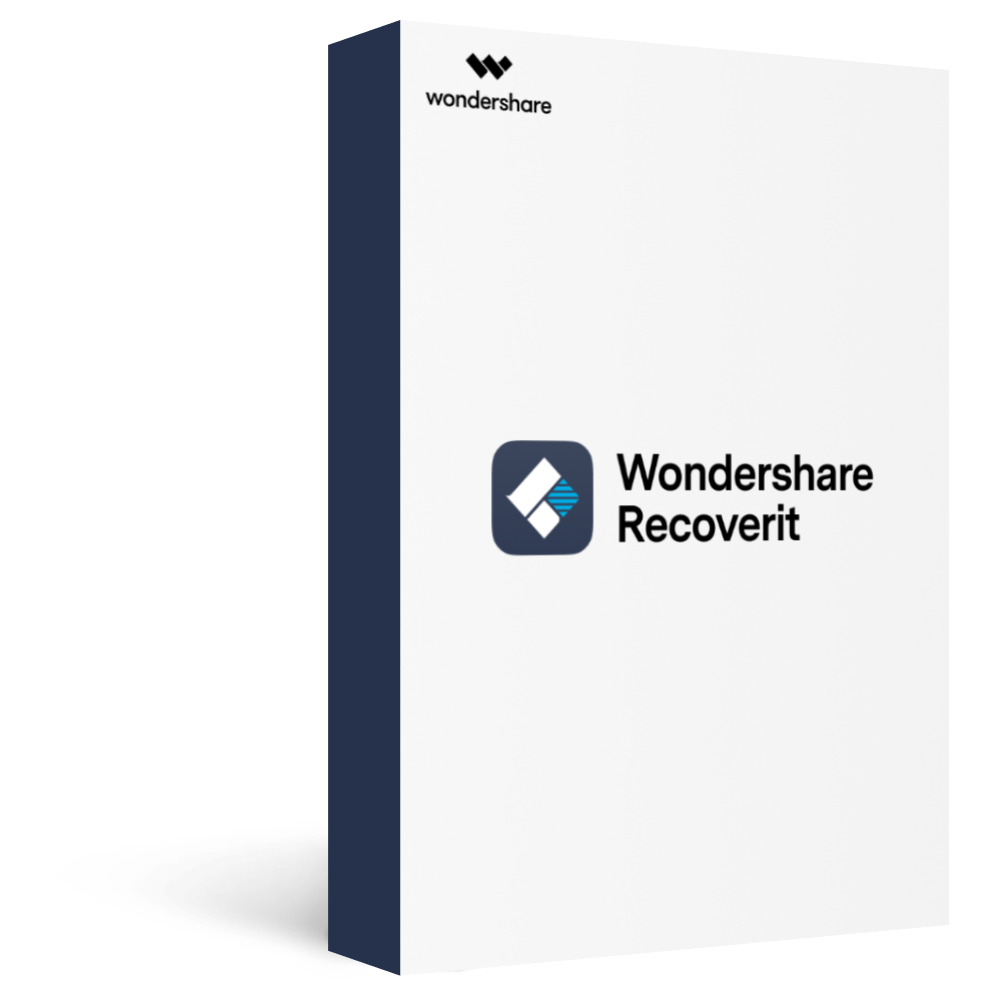 Wondershare Recoverit: The Number One Partition Recovery Software
5,481,435 people have downloaded it.
Conclusion
As is evident from this post, managing partitions is easy with the right partition manager. This article explores the 9 best MiniTool Partition Wizard Mac alternatives you can use to ensure your MacBook remains in optimum condition. It helps with the creation, resizing, and deletion of your partitions. Give any of the tools above a shot to manage your disk space efficiently.
FAQs
Does MiniTool Partition Wizard work on Mac?
Unfortunately, no, it doesn't. Unfortunately, there's no MiniTool version for Mac presently which is why these MiniTool Partition Wizard Mac alternatives are the best options for you.
Is partitioning good for Mac?
Yes, partitioning is a great way to manage space on your MacBook. With the right partition manager, you can ensure every allocated space is used efficiently.
Does Mac have disk management?
Yes, Mac offers an inbuilt disk management and partition manager known as Disk Utility.
How long does it take to partition hard drives on Mac?
This depends on the partition manager you choose and the file system. However, partitioning a hard drive on a Mac usually takes less than a minute. Some partition managers create partitions within seconds.
Does Mac disk partitioning improve performance?
Yes, it does. The right partition manager will ensure better system stability and fewer data loss issues. However, you might not notice the impact of partitioning much.