All of us would prefer to work on files and leave them for future use on the hard disk without any worries. But as it turns out, things are not so easy. You may be the victim of corrupt files. This is when the troubleshooter in you turns to fixing the corrupt files.
However, the error messages are not any help in identifying the real issue behind failure; a few samples are:
"The document name or path is not valid. Try these suggestions. Check the file permissions for the document or drive. Use the File Open dialog box to locate the document."
"Word cannot open the document: user does not have access privileges.
Garbage characters when you open the file.
This is why it gets tough to repair corrupted files. The error messages are generic in nature, and there could be multiple reasons that the error could have resulted due to.
Some of the most common reasons for such issues:
Damaged MS Office software
Files not closed with proper saving done, resulting in corrupt data
Computer hard ware issues like bad sectors resulting out of an old hard disk or one affected by dust particles
Software compatibility problems; files created in one version not supported on another version of the MicroSoft Office software
Your computer caught some harmful virus that is playing around with your files
So how can I fix corrupted MS Office files?
The easiest way to fix corrupted MS Office files is to use the Stellar file repair tool. This will repair corrupted files easily restoring all data elements.
Part 1: The Best File Repair Toolkit for MS Office File
The Stellar File Repair toolkit is used by many users to repair corrupted office files. It can fix corrupted MS Office files like no other tool in the market. It is feature rich and has a cool UI. Using it is akin to a walk in the park.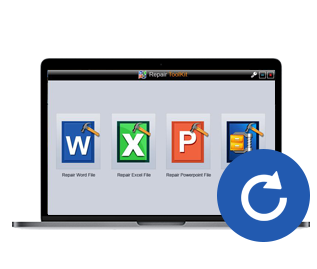 Allows you to repair four different types of files namely, Word, Excel, PowerPoint and Zip.
Extremely easy to use and is designed in such a manner that anyone can use it to repair corrupted files.
Offers a number of excellent search options to find corrupted files in an instant.
Provides an extraordinary preview feature that allows you to see the contents of the file to be repaired.
Capable of recovering the all of the data contained in the corrupted file.
Download File Repair Toolkit on your pc computer and launch it. File Repair Toolit have four repair option about Repair Word File, Repair Excel File, Repair PowerPoint File, Repair ZIP File. And the follow have some simple steps to repair these corrupt files: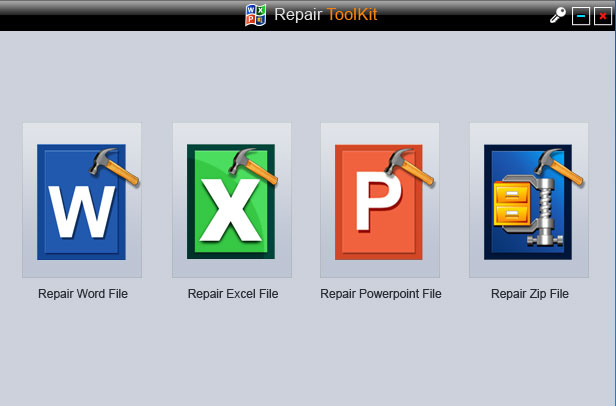 Part 2: How to Fix Corrupted MS Word Files
Step 1 With the repair option of "Repair Word File" to perform repairing process,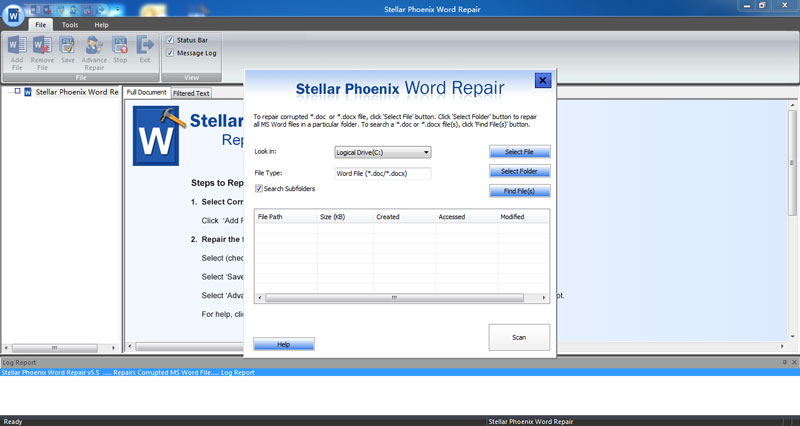 Step 2 Select corrupt Word file and folder, search files in whole drive. All corrupt files will dispaly in th result section,chooes one or all files start to repairing process.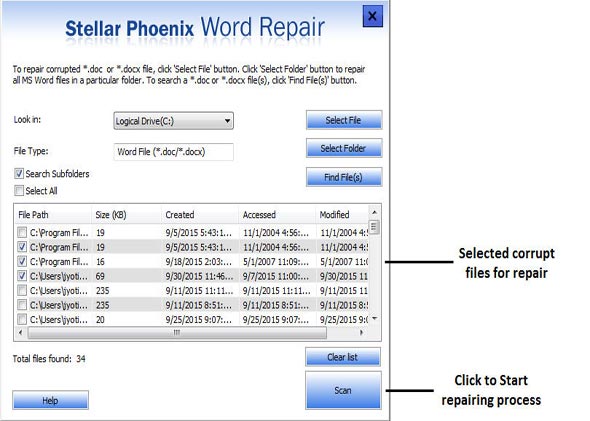 Step 3 After scanning the corrupt files , you can preview the repaired Word file.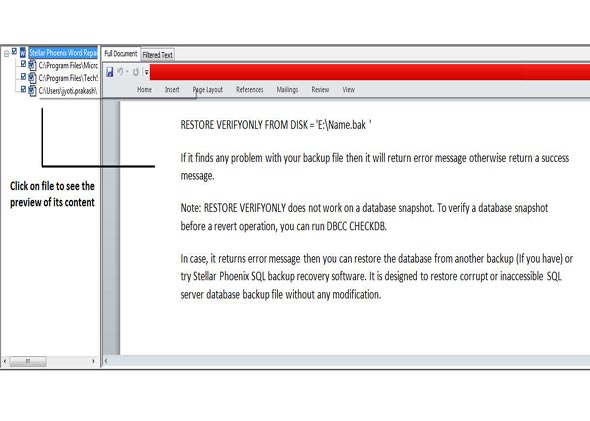 Part 3: How to Fix Corrupted MS Excel Files
Step 1 "Repair Excel File" option to fix corrup Excel file, add the corrupt Excel files to search.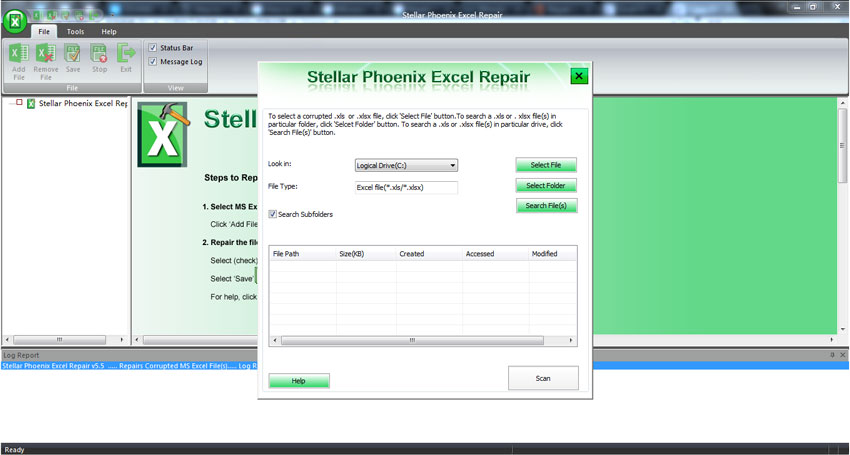 Step 2 Search the whole drive, all corrupt Excel files will display in the result section ,chooes one you want to repair to scan.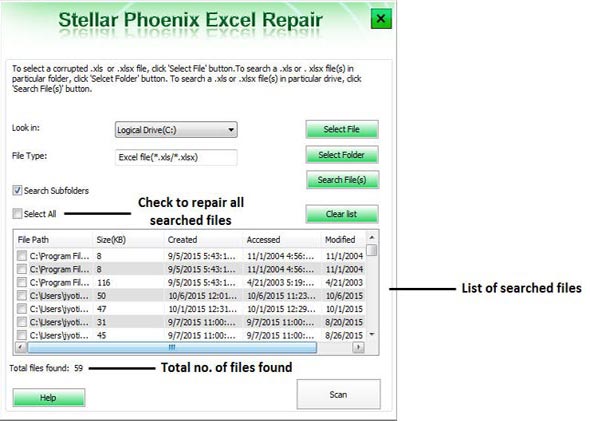 Step 3 After scanning the corrupt Excel file, you can preview the repaired Excel file and save it to a desirec location.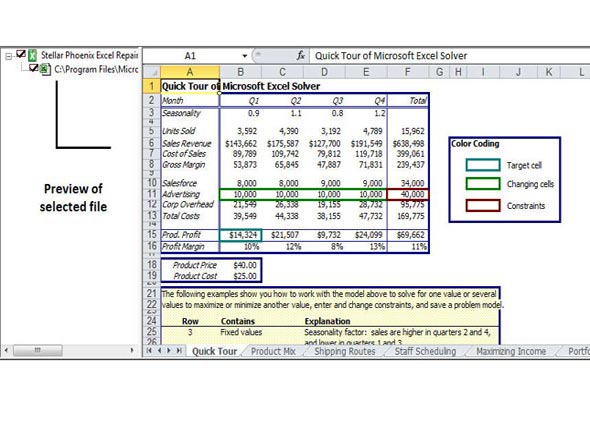 Part 4: How to Fix Corrupted MS PowerPoint Files
Step 1 To fix corrupted MS PowerPoint files with the option of "Repair PowerPoint File", select the corrupted PowerPoint file to search.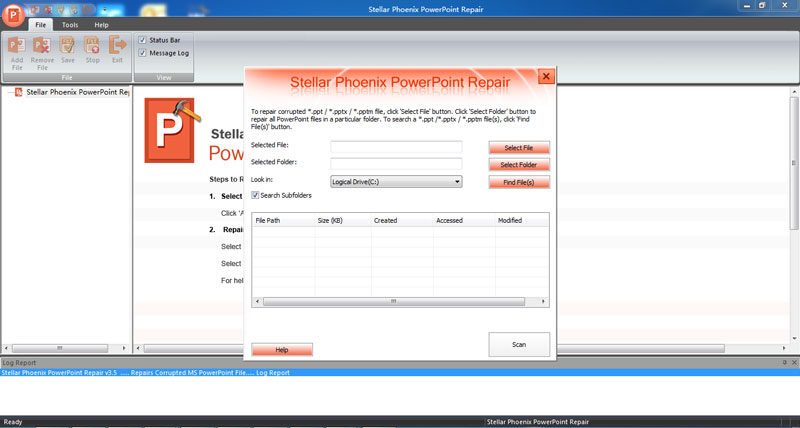 Step 2 All corrupted PowerPoint files display in the result section, you can select all files start to fixing process.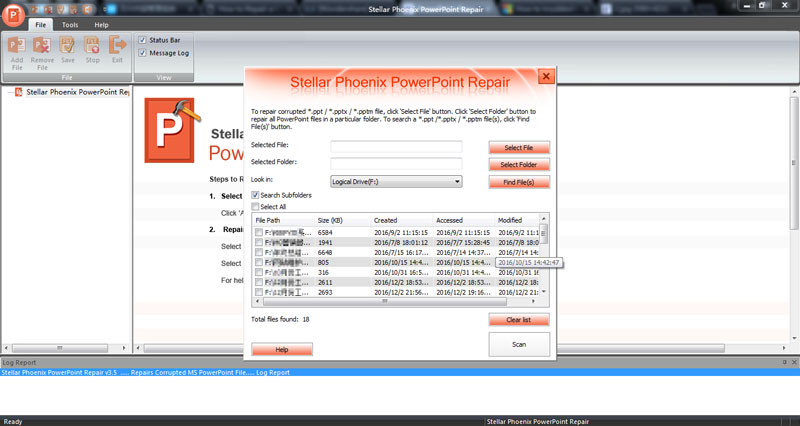 Step 3 Preview the repaired PowerPoint files and save it.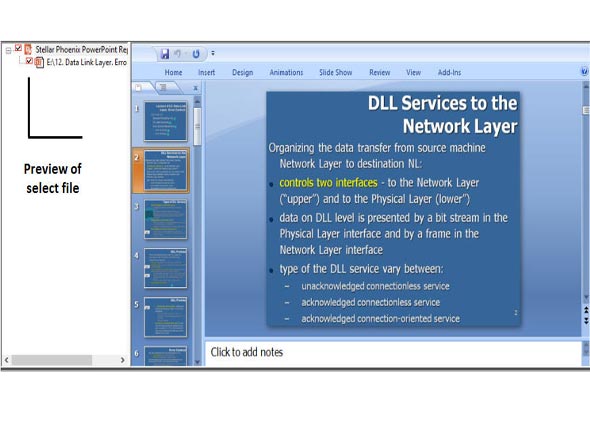 File repair tool offers the most reliable way to fix corrupted MS Office files in the shortest possible time, it is best to use it for all your needs to repair corrupted files. This is irrespective of the version of the software you have and number of files that need recovery.
People Also Ask
Can Corrupted Files be Recovered?

First, these files should be repaired using system in-built tools or external tools. Run an antivirus to detect and fix the errors within the files before recovering. If they do not work then opt for a professional data recovery tool.

How do I Uncorrupt a Folder?

Start by scanning for errors and fixing them with the use of the tool called "CHKDSK". This utility has been incorporated as a part of the Windows OS and it proves useful in this regard. Also, format the section or partition that is corrupted.

How do I Recover a Corrupted Word File?

The built-in Word tool for fixing file corruption is a great way to repair and recover your Word file. First, use the "Open and Repair" function. Go further if this doesn't work, by using the option "Recover Text from any file".
Recover & Repair Files
Recover Document Files

Repair Document Files

Recover & Repair More

Clear & Delete File