Q: My Samsung SD card is corrupted?
"Samsung SD cards have been my favorite since I have starting using smartphones. It was working really great for past a year, suddenly I am having an issue with my Samsung SD card that it displays the error "Samsung SD card is corrupted" I don't know how it got corrupted but what I know is that I have some important documents and videos in my Samsung SD card which I want in any case. My videos and documents are important for my office. I need urgent solutions which are short and simple in nature"
As we move furiously towards the paperless era, the usage of SD cards is making its marks all over the globe. People rely on SD cards in terms of saving their personal and academic data. The SD cards are relatively inexpensive way of saving data in modern world. There is no doubt that they are fast and have high storage capabilities. Well, SD cards can get corrupted sometimes and that's not something to be amazed upon because electronic devices are bound to some issue after a particular period. Same goes with the "Samsung SD card corrupted" issue. This issue is relatively common in Samsung users and is very irritating, but the good part is that this issue is cured by few small methods. In this guide you will be given some facile solutions to this problem. You just have to follow them carefully.
Part 1: Possible reasons of Samsung SD card corrupted?
A tiny little electronic device having high storage capacities is likely to get corrupted. Carrying data in an SD card may be corrupted due to many little reasons. Firstly there are some symptoms for you to know that if your card is really corrupted or not. Like, if your card is not opening and becoming slow, these may be some common symptoms. There are some reasons which lead to this situation which are elaborated below;
Operating system can cause your file system to be corrupted.
Ejecting your Samsung SD card improperly can also be a cause.
Storage device like Samsung SD card can be attacked by virus resulting in the issue of "Samsung SD card is corrupt"
Interruption in Samsung SD card formatting.
Physical damage to Samsung SD card can be the cause.
Utilizing same card for multiple devices.
---
Part 2: How to fix corrupted Samsung SD card on windows?
Samsung SD card can be fixed with the windows of your computer. The windows is advance enough to sort out the issue and fix it in no time. The issue "Samsung SD card corrupted" is curable on any windows. There are various methods to fix your Samsung SD card on windows. All you have to do is follow them carefully.
1. Run Chkdsk to check and fix SD card poor sectors.
Every SD card has a limited life span same as Samsung SD card. It is bound to grow substandard sections after used for a particular time span. Chkdsk is keen at recognizing the poor sectors of the storage device. This is the most suggested way to repair Samsung SD card without formatting it. You just have to follow these steps:
Step 1: insert your SD card into your computer with card reader.
Step 2: open the start menu
Step 3: now go to all programs
Step 4: select "cmd.exe" in the list of all programs.
Step 5: once you have clicked it you will have a command window opened in front of you.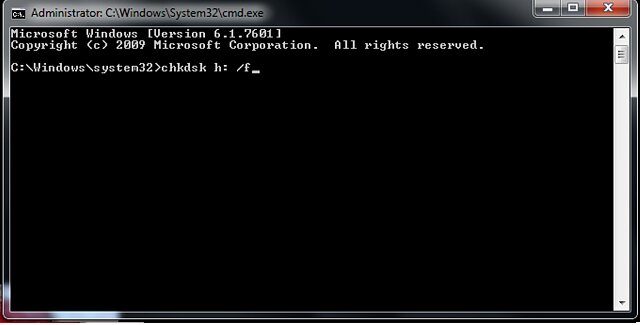 Step 6: Now type and run: chkdsk [SD card drive letter]: /r/f
Step 7: once you have run the program, wait for several minutes. Wait until you see "window has made correction to the file system". If you see that you are good to go. Your Samsung SD card is recovered.
2. Assign a drive letter.
Sometimes your computer is unable to assign drive letter to your Samsung SD card. If drive letter is conflicted with other drives, your SD card will be shown as corrupted. Now you to assign a drive letter to your SD card. Follow these steps;
Step 1: press Win+ X buttons on your keyboard and click disk management.
Step 2: select your SD card and right-click on it.
Step 3: select "change drive letter" option.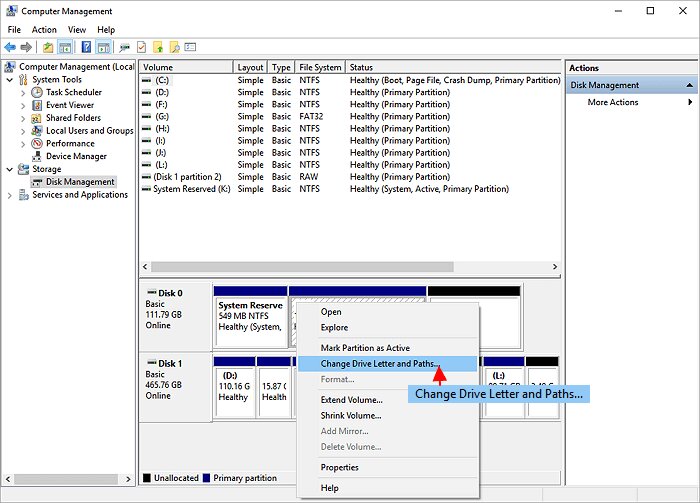 Step 4: click "Add" and select a new drive.
Step 5: press "OK" to save the changes.
3. Formatting Samsung SD card corrupted with windows explorer.
If you are still facing the issue, now just try formatting the samsung SD card with your windows explorer. Formatting the card is the last solution left with your computer. Focus on these steps:
Step 1: insert your Samsung SD card in your computer with card reader.
Step 2: open "my pc"
Step 3: right-click on the storage device you inserted.
Step 4: click on the option of "format"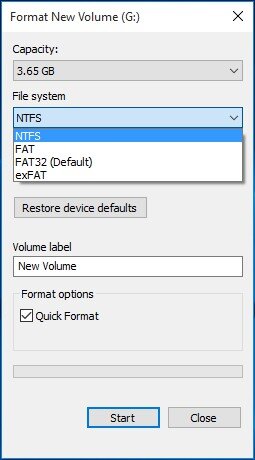 Step 5: now lastly click "start" and wait for your device to be formatted.
---
Part 3: How to fix corrupted Samsung SD card on Mac?
If you have Mac at your home and want to recover data from corrupted SD card or want to fix it. No need to worry you can get yourself out of this on apple Mac too. In MACOS, apple has installed built in disk utility app. You can use it to recover data as it has the function of first aid that is responsible of repairing any external devices connected to Mac. Firstly connect your SD card properly with Mac and follow the steps carefully;
Step 1: Open main menu of finder. No press "Go"
Step 2: Now, choose "utilities"
Step 3: open the disk utility app.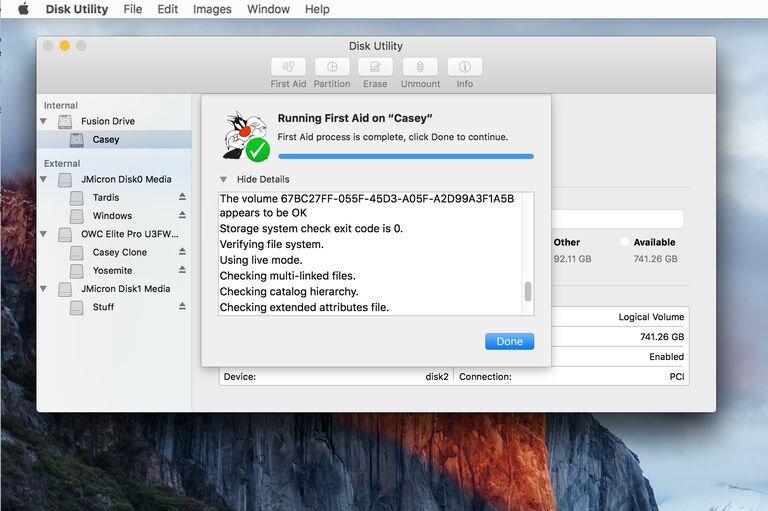 Step 4: now look on the left your screen, you will know how to locate your SD card and select it.
Step 5: once the drive is selected, press the option of "first aid" on the top of the screen.
Step 6: lastly press "Run"
Step 7: wait for your SD card to be recovered.
---
Part 4: How to fix corrupted samsung SD card on android?
Now if you are tired with connecting your SD card to computer devices again and again. In this section there is an easy procedure for android users to repair their corrupted samsung SD card in a really short time span. The features of formatting your SD card is in some android devices but it is really reliable for the users who have this privilege on their devices. Now follow this procedure to get your work done as soon as possible;
Step 1: put your Samsung SD card in the android device.
Step 2: open your "setting"
Step 3: go into the option of "device maintenance"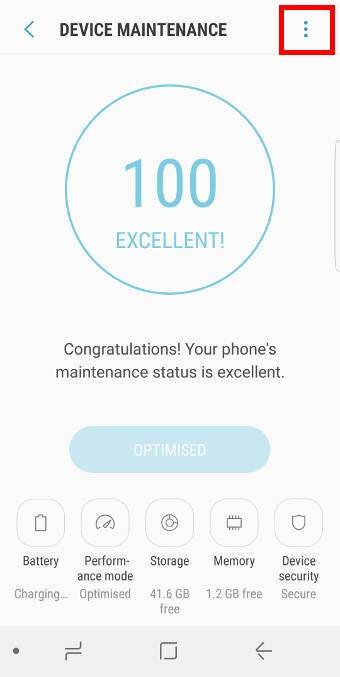 Step 4: tap on "storage"
Step 5: click on "SD card corrupted"
Step 6: you will see two options "cancel" and "setup"
Step 7: click "setup" on your mobile.
Step 8: wait for the device to format SD card.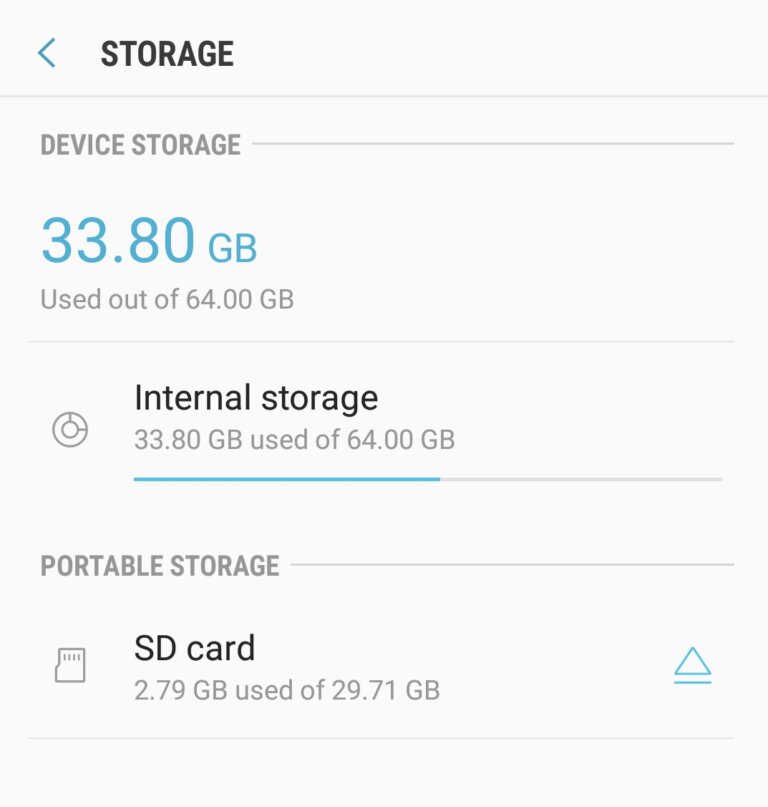 Step 9: once you see your storage capacity of SD card, your problem is solved.
---
Part 5: How to recover and repair data form corrupted Samsung SD card?
Now, if you think you are running out of solutions. You might be wrong there. As there are yet solutions to your problem of "samsung SD card is corrupted" error. You can recover and fix you samsung SD card from the software "recoverit data recovery" with-out thinking twice just download the software and see how it works. Further steps are given below.
Recoverit data recovery
Recoverit is a brilliant data recovering software. It is more efficient than any other software. It is a software free of cost to recover the data from your SD card, no matter if it is corrupt or damage. It helps you get back all your valuable documents, emails, photos, videos, and audio files, quickly and easily from laptop, recycle bin/trash, internal hard drive, external storage media and even a crashed computer. Recoverit Ultimate even helps you recover fragmented video and repair corrupt/broken/damaged video. Recoverit data recovery software is the best source to get you out of this dilemma.
Key features
Recovers deleted or lost data from micro SD card for free.
It is able to rescue data which is accidental deleted, formatted or is attacked by virus.
Embraced by high success rate as it can recover any data file.
Supported OS: windows 10/8/7/XP/vista, Mac OS 10.13, 10.12, 10.11, 10.10, 10.09, 10.08, 10.07, 10.06
Steps to recover data from damaged samsung SD card by recoverit data recovery:
The first thing to do is download and install the software of recoverit data recovery. We can take recovering your video as an example of how astonishingly this software satisfy the one who use it. Once you are done with that follow the given steps below:
Step 1: download the software and secondly run it.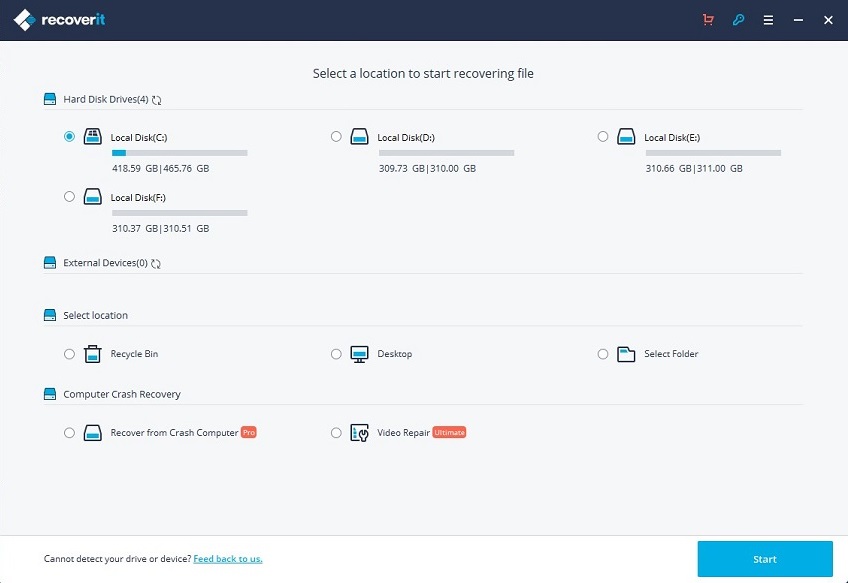 Step 2: Now, you have to navigate and select the location of the file that you want to rescue.
Step 3: after you have selected the file, you have to press the "recover" button to scan.
Step 4: wait for the scan to be completed.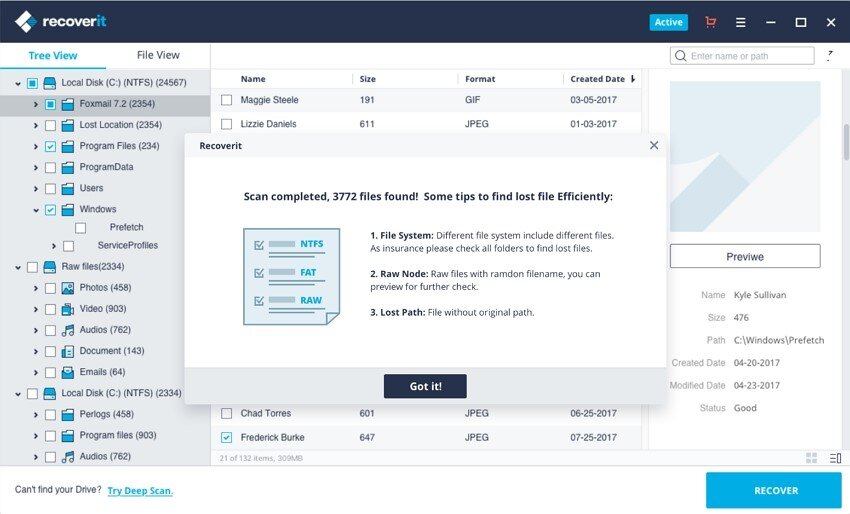 Step 5: after your data is properly scanned, it is time for you to preview some recovered videos.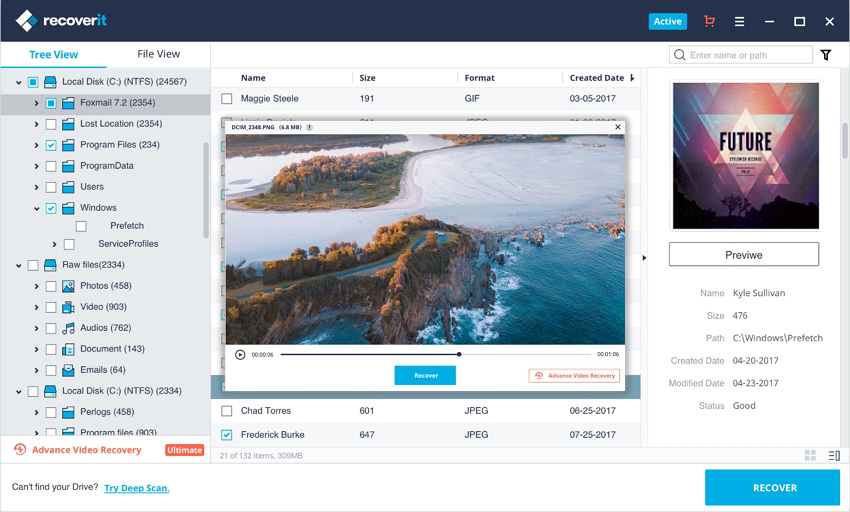 Advanced video recovery function of recoverit
Video files are different from any other type of data. Sometimes, you might find the video corruption after the preview using software. Don't worry from now on. If so, Recoverit reminds and works for you. Recoverit Data Recovery Ultimate supports Advance Video Recovery feature. It scans, gathers and matches the fragments of your corrupt videos, and thus ensures most of your videos are recovered from DSLR, Digital cameras, Drones, Action Cameras, camcorders, SD card, PC, HDD or any other source.
Scan and match your video fragments
Merge the fragments from the same video
Recover your videos and keep 95% of them intact
Recover unlimited video files without corruption
All you have to do is just click "advance video recovery"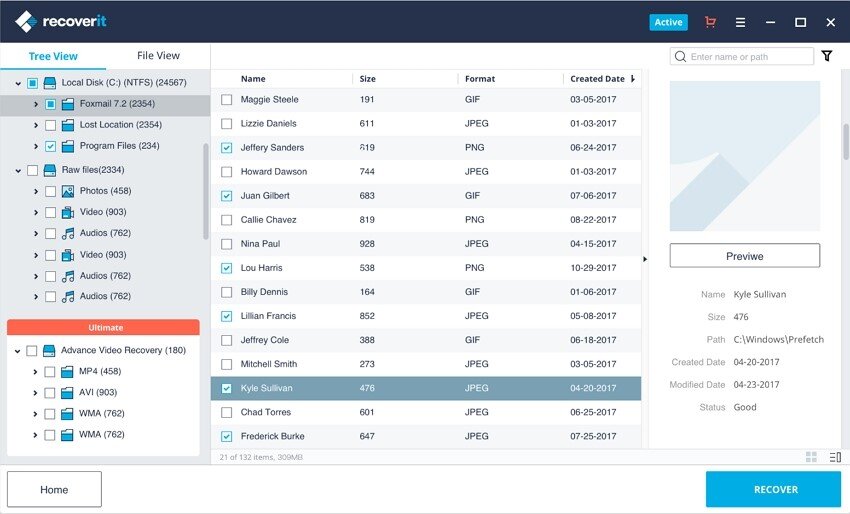 -Steps to Repair Corrupted Video with Recoverit
Moreover, Recoverit's Video Repair is powerful video repair software for repairing corrupt, broken or damaged MOV, MP4, M2TS, MKV, MTS, 3GP, AVI, and FLV file formats. It supports two repair modes. Quick repair is to repair various video errors. Advance repair can repair your corrupt videos by analyzing the data and technology of the sample video shot by the same device.
Repair multiple formats of videos simultaneously.
Free scan for corrupt videos and preview repaired videos before saving them
No limitations on size of Video files for repair
Repair any number of corrupt Video files
Step 1: Add your corrupted videos
Launch the application on your computer. To repair your corrupted video files, you can add it through clicking Add button or "Add video and start repairing" area.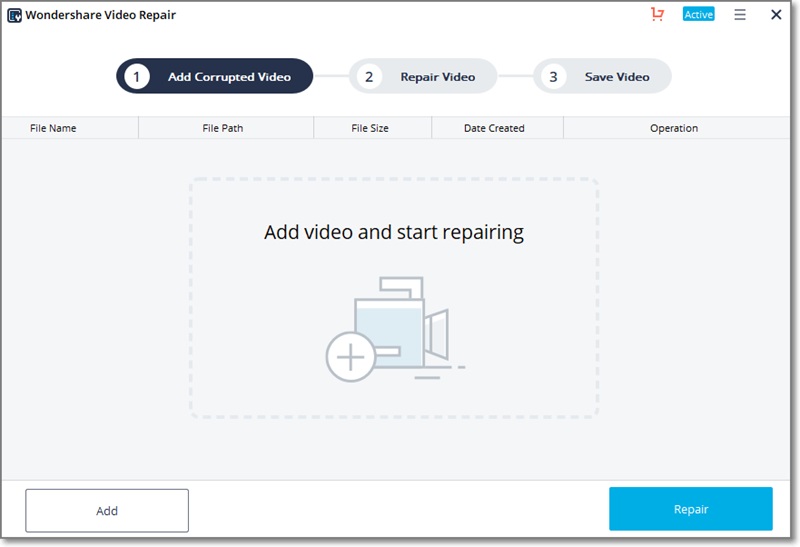 Step 2: Repair your videos
As soon as you have added all the corrupted videos, click on the Repair option to start the video repair process.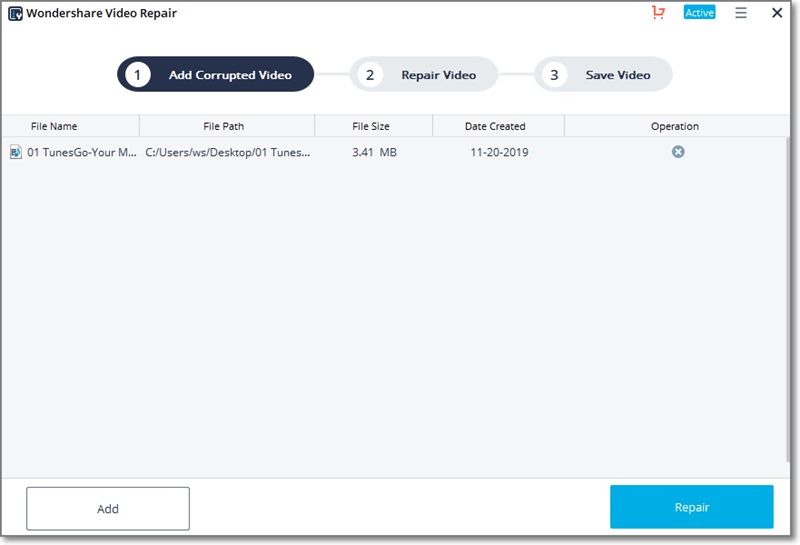 Step 3: Preview the videos
It will take some time to repair and once it has finished the repair process, a reminder showing info of successful fix will pop up on the screen. Press OK to close the operation.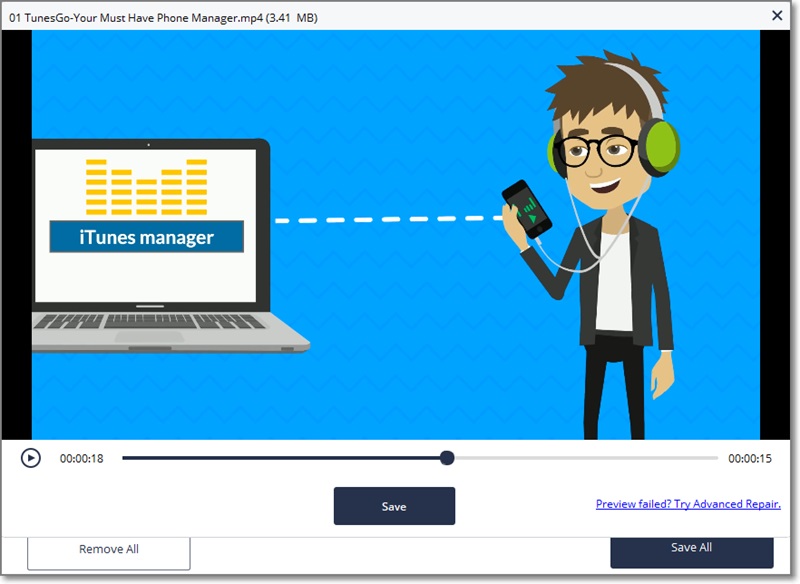 Step 4: Advance mode for severely corrupted video (optional)
If the videos are severely corrupted and not repaired successfully, please go to the advance repair mode. Just click Advanced Repair button.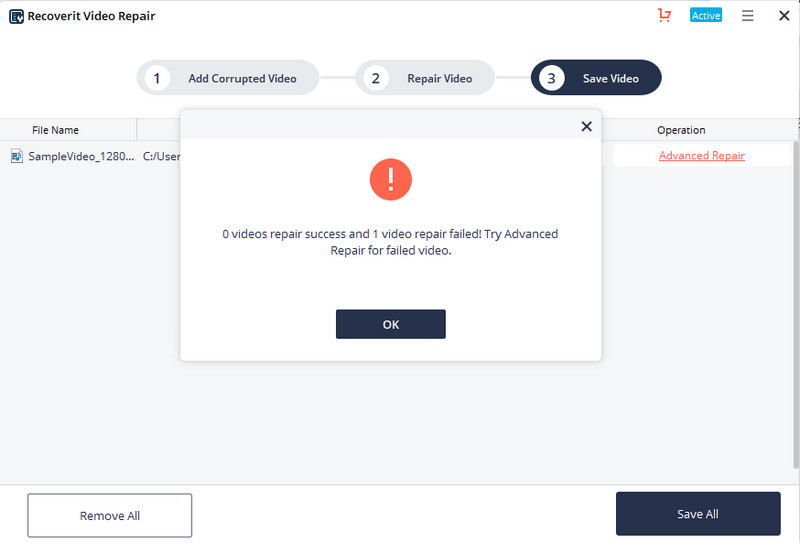 Then add a sample video and repair it now.
Step 5: Save repaired video
The advance repair will perform the repairing process and prompt a success message when the process is completely done. Now, you can play these videos and you will not see any error on the screen.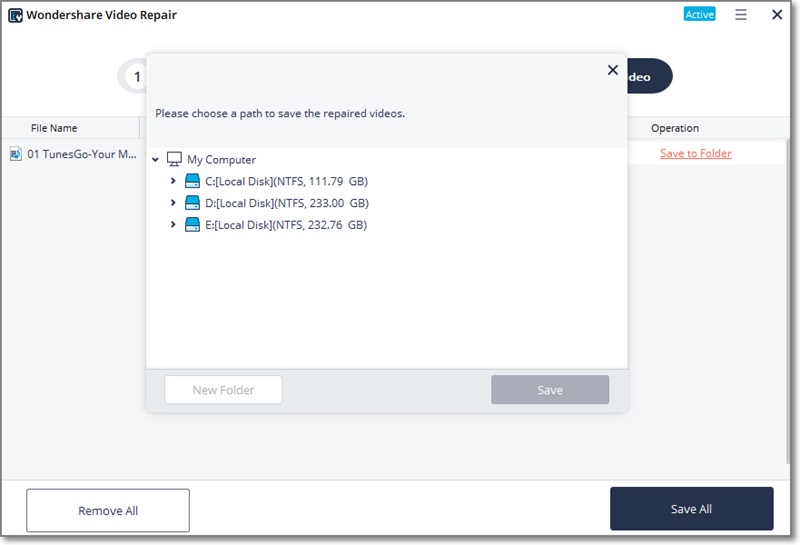 SD Card Recovery
Recover Card Data

Repair Card Errors