The world we live in today is the world of video. Everything we do in our lives is captured on cameras in the form of video. People love filming videos as it gives them the chance to preserve the moments that mean something to them. Most of the videos people shoot are digital videos. These digital videos come in various types of formats. Some of the popular types of digital video formats include WMV, ASF, MOV, MP4 and M4V. WMV is Windows Media Video and is Microsoft's preferred format for digital videos. MOV is Apple's digital video format while ASF or Advanced Systems Format is another of Microsoft's video formats. MP4 and M4V are video container formats that are introduced by Microsoft and Apple respectively.
Part 1: A Brief of Digital Video Damaged or Corruption
If your digital video is not responding or is failing to open then there is a strong chance that it has corrupted or gotten damaged somehow. There are a number of reasons why a digital video can get damaged. The following are some of the possible reasons that can lead to a corruption of a digital video.
A sudden power failure while the digital video was being played can cause it to corrupt.
Viruses or bugs can infect a digital video and damage its data, resulting in its corruption.
Memory card issues can also lead to corruption of the digital video files.
Making use of an unreliable third-party converter for converting digital videos from one format to another can also cause them to corrupt.
Part 2: Free Download Digital Video File Repair Tool
If you are looking for a way to repair corrupt video file, then the only method available to you is to make use of a video repair tool. Stellar Phoenix Digital Video Repair is designed specifically for digital video repair and contain all the necessary features that are needed for recovering the video data from the damaged digital video. This digital video repair tool is capable of accomplishing this task in a reliable and safe manner.
Fixes digital video corruption issues by rebuilding header, frame, movement, duration and sound damages.
Repairs video files on Windows like WMV, ASF, MOV, MP4, M4V, 3G2, 3GP and F4V files
Repairs video files on Mac like MP4, MOV, M4V, M4A and F4V
Repairs videos stored on hard drives, memory cards, and other storage media
Provides preview of the repaired video files of supported file formats.
Fixes various corruptions of the file on OS X and Windows OS systems.
Part 3: How to Repair Corrupt Digital Video Files on Windows
This step-by-step guide has been created to give you an idea of how you can use the Stellar Phoenix Video Repair to repair corrupt video file.
Step 1 Add corrupted video files
Launch Digital video repair tool on your PC computer, click the button of "Add File". Make sure you digital video files such as MP4 video files, MOV video files can be selected from memory card or other storage devices.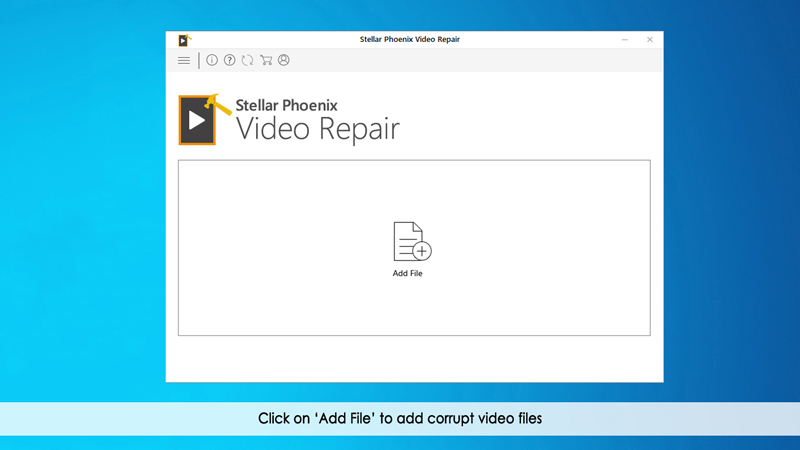 Step 2 Select the corrupted video files
Select your all corrupted video files, or select a specific video file and click "Repair" button to process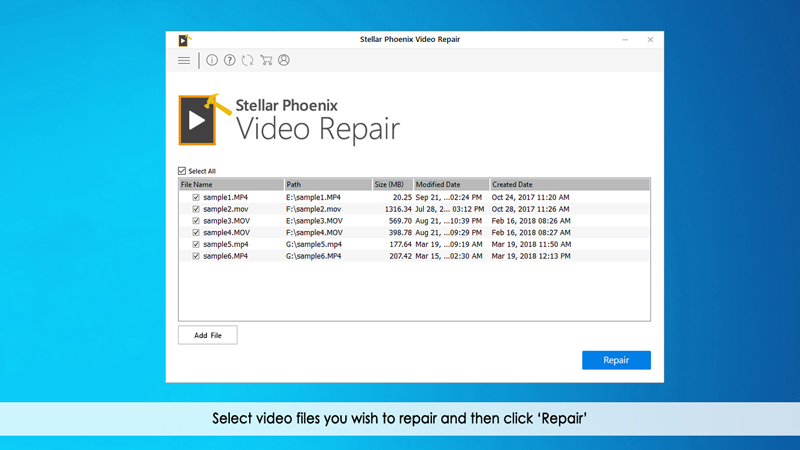 Step 3 Repairing Corrupted Videos
Stellar video repair tool will start repairing video files in process.
Step 4 Preview of Repaired Videos
After repairing process completed, select one repaired digital video file to preview.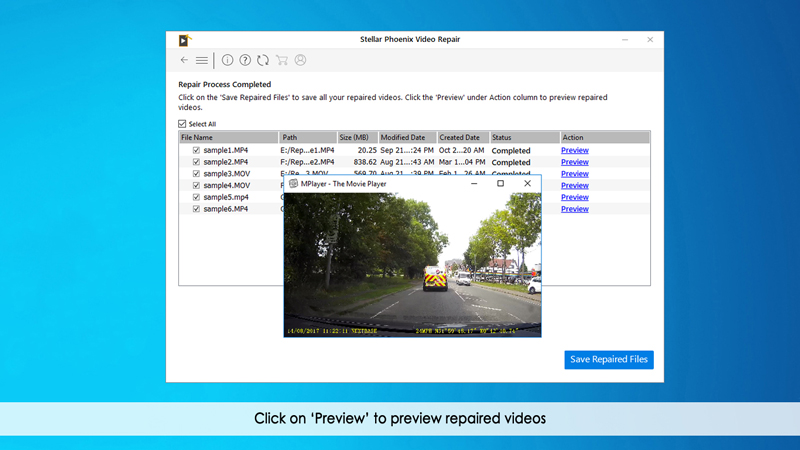 Step 5 Save the Repaired Videos
Click "save" button to save the repaired digital video files at selected destination.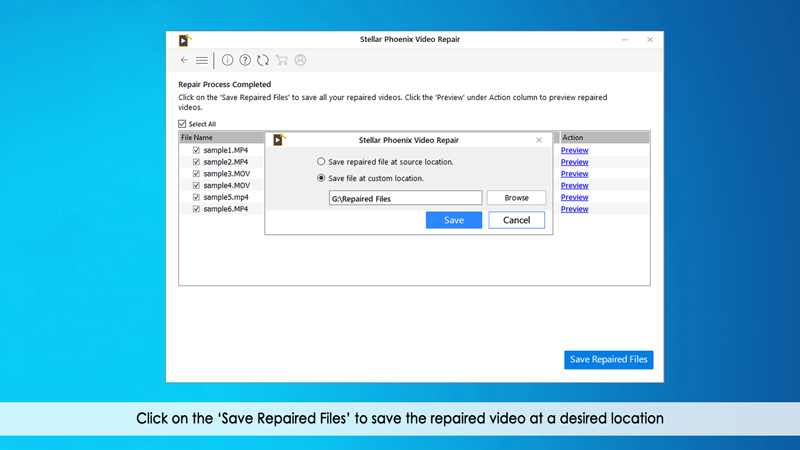 Precautions:
If you want to ensure that your digital videos never get corrupted or damaged in the future, then you will have to keep the following precautions in mind.
Make use of an updated antivirus software program that is capable of safeguarding your PC.
When transferring video files from one storage device to another, make sure that you don't eject any of them before the file transfer is successfully completed.
Take extra care when shutting down your PC.
Be on the lookout for bad sectors on your hard drives.
File Repair Tips
Document Repair

Video Repair

Photo Repair