MS Office is Microsoft's most popular software suite to date. It has remained in great demand ever since it was introduced by the software giant in the year 1990. MS Word, MS PowerPoint and MS Excel are some of the software applications that are a part of MS Office. All of them are extensively used by people in every corner of the globe. Whether you want a text document to process, an urgent presentation to submit or a financial report to create, there is a high chance that you will need one of these software applications for accomplishing it.
However, MS Office files can sometimes show error messages upon opening. The MS Office file unable to read error is an example of this. It can be caused due to the following reasons.
Corruption of data caused by a virus infection.
Trying to open the file in an unsupported MS Office version.
Corruption of the MS Office file during its transfer from one system to the other.
Solution 1: How to Repair MS Word File Unable to Read
If upon opening a document in MS Word 2007, 2010 or 2013, you have received an error message that reads:
Error: Word was unable to read this document. It may be corrupt. Then, you will have to make use of either one of these two options to repair corrupt files, Using Text Recovery Converter for opening the file. *Using Open and Repair feature of MS Word*
You will have to use the following steps to utilize the Open and Repair feature of MS Word.
Step 1Start off by opening a blank document in MS Word
Instead of opening the file that has been corrupted, start the MS Word version that you have installed on your system.
Step 2Search for the Corrupted File
Try to locate the corrupted file by choosing the Open option after clicking on the File menu. Search for the file in the Open dialog box and highlight it by clicking it only once.
Step 3Choose the Open and Repair Option
The 'Open and Repair' option is located in the drop-down menu of the Open button. You will have to hit the arrow button located next to the Open button to access this drop-down menu and then choose this option.
Solution 2: How to Repair MS Excel File Unable to Read
Creation of a recovery file at pre-determined breaks without human intervention
Having a recovery file created of your Excel workbook can provide you the assurance that your data is not going to be lost even if your Excel workbook gets corrupted or deleted by accident.
Step 1. Click on 'Options' button after clicking the 'File' menu.
Step 2. Place a tick on the box present in front of the option 'Save AutoRecover information every' after choosing the 'Save workbooks' option from the 'Save' menu. The default number of minutes is 10 which you can change according to your liking.
Step 3. Choose the saving location of the recovery file in the dialog box labeled 'AutoRecover file location box'.
Step 4. Do remember to see to it that the box present in front of the option 'Disable AutoRecover for this workbook only' is left unmarked.
Solution 3: How to Repair MS Office File with Utility
If the above solutions fail to repair MS Office file then using a file repair tool is the only option left. It will help you to repair corrupt files and ensure that the error message gets fixed. You can find file repair tool of all types on the internet. Some of them work and can be used to repair MS Office file but the best one among them is the Stellar File Repair Toolkit.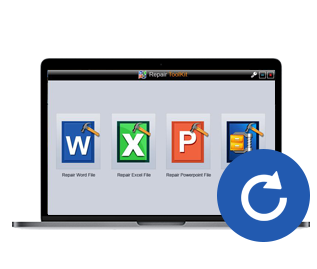 Allows you to repair four different types of files namely, Word, Excel, PowerPoint and Zip.
Extremely easy to use and is designed in such a manner that anyone can use it to repair corrupted files.
Offers a number of excellent search options to find corrupted files in an instant.
Provides an extraordinary preview feature that allows you to see the contents of the file to be repaired.
Capable of recovering the all of the data contained in the corrupted file.
Simple Steps to repair Office file with File Repair Toolkit
Step 1 Download File Repair Toolkit and launch it. Select the option of "Repair Word File"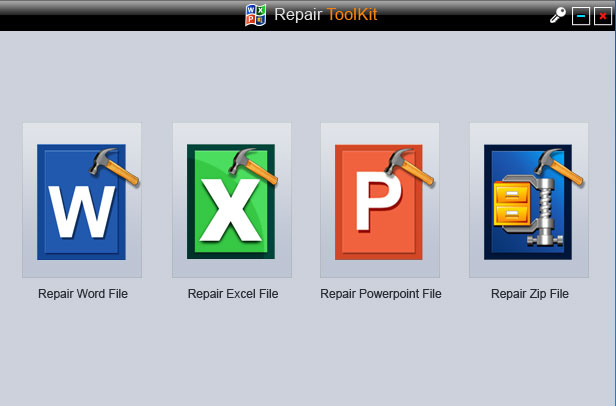 Step 2 With Word Repair option ,select the corrupt Word files and search files from drive.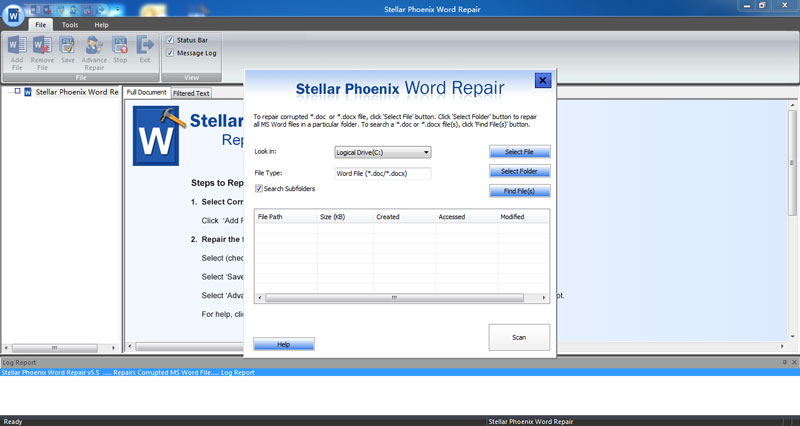 Step 3 All corrupt Word file will dispaly in the search result section,select one or all files start to repairing process.
Step 4 Preview the repaired Word file after scanning the corrupt or damaged Word files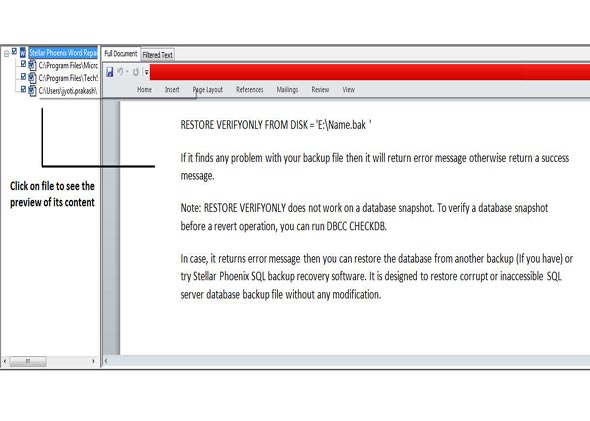 Step 5 Select a prefer location to save repaired Word file.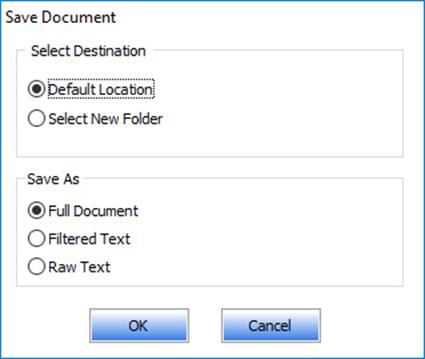 To sum it up, the MS Office file unable to read error can be quite annoying for a user. It results mostly because of MS Office file corruption. You can easily repair corrupt files by using a third-party file repair tool like Stellar File Repair Toolkit. Using the 'Open and Repair' feature can help you to repair MS Office file too.
Recover & Repair Files
Recover Document Files

Repair Document Files

Recover & Repair More

Clear & Delete File