Macs are equally as vulnerable to data loss as Windows PC. If a Mac gets corrupted then you risk the chance to losing all the data that you have stored on it. By continually backing up your Mac, you can ensure that your precious files and folders remain safe and can be restored immediately. Most people don't consider doing this because they don't know how to back up Mac. There are several different ways through which you can back up your Mac. Each way has its own advantages and shortcomings but can help you in getting back your data safely if something happens to your Mac.
Part 1: How to Back up your Mac with Time Machine
Time Machine is the inbuilt feature included in Mac which can help you back up your Mac. However, do keep in mind that you need to invest in an external hard drive if you want o use the Time Machine utility for backing up your Mac. The following is a step-by-step guide on how to back up Mac with Time Machine.
1. After you connect the external hard drive to your Mac. You see a dialog box asking you to back up your Mac using that drive with Time Machine and click the "Use as Backup Disk" button.
2. If no dialog box appears, go to the Time Machine menu that you will find in the menu bar and open the preferences for Time Machine. You can also reach this window by clicking the Apple menu followed by System Preferences and then Time Machine.
3. In the Time Machine window, click the option labeled Select Backup Disk.
4. From the list that appears, choose your backup disk and then press the Use Disk option.
5. Additional backup disks can be added using the same procedure.
6. Time Machine starts backing up data on your Mac automatically after being setup and deletes older backups when the backup drive runs out of space.
7. In the Time Machine menu, click on "Backup Now" option if you don't want to wait for the automatic backup.
8. Automatic backups can be stopped either by turning off Time Machine or deselecting the option labeled Backup Automatically.
9. Clicking the Skip This Backup option in the Time Machine menu can stop an ongoing backup.
10. Icons in the Time Machine menu can be used for checking the status of the backup process.
11. If you want to exclude items from the backup, go to Time Machine preferences and click Options followed by + and then choose the items that need to be excluded.
Part 2: How to Back up your Mac in iCloud
Another solution to the how to back up your Mac question is to make use of iCloud for storing your data. The following are some of the steps that need to be taken in order to use the iCloud for backing up your Mac.
Step 1: The first step is to check if you are using the latest OS X version on your Mac. Updates can be made by choosing the Software Updates option in the Apple menu.
Step 2: The next step is to turn on iCloud. Open the Apple menu and go to the System Preferences menu. Press the iCloud option and enable services of your choice after entering your Apple ID.
Step 3: iCloud offers 5GB of storage for free which is can be utilized for storing app data, documents, videos, photos and more.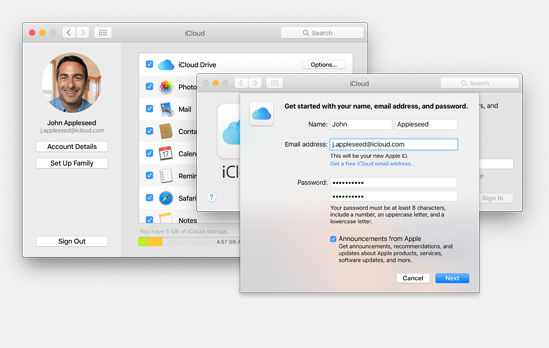 Step 4: To store your photos directly into iCloud, you need to choose the options iCloud Photo Sharing, My Photo Stream and iCloud Photo Library in the Options menu.
Step 5: For storing apps and music directly into iCloud, check the options, labeled Apps, TV shows, Movies and Music in the Download Preferences menu of iTunes.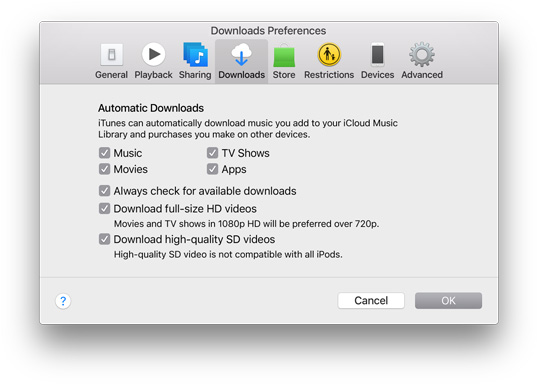 Part 3: How to Back up your Mac to a Storage Device
Copying files from your Mac to a backup external storage device is also a method that can be used to solve the problem of how to back up your Mac. The finder can be used for viewing and searching the files stored on your Mac. You can use this tool for finding the files that you need to back up and then copy them to the storage device of your choice. It can either be an external hard drive or a USB memory stick. Whatever the storage option you use, the files you store in it will remain safe even if something happens to your Mac.
Part 4: How to Back up your Mac with Burn CDs and DVDs
If the above-mentioned methods of how to back up your Mac do not work for you, then creating backups of your data by burning CDs and DVDs is an option that you can utilize. However, do keep in mind that you need to have an inbuilt optical drive on your Mac or at least an external DVD drive that you can connect to it. Follow these steps in order to burn CDs and DVDs and back up data stored on your Mac
Step 1: In the optical drive, insert a blank CD or DVD.
Step 2: Open the window for the CD or DVD by double-clicking on its icon. The folders or files that you want burned on the CD or DVD need to be dragged to their window.
Step 3: Rename and arrange the files before burning as they can't be changed once the CD or DVD has been burned.
Step 4: Select the burn [disc] option in the File menu and follow the prompts provided to complete the disk burn procedure.
In short, there are multiple ways through which you can learn how to back up Mac. It does not take much time and expertise to accomplish as well. If you don't back up your Mac routinely, then you might lose some of your precious data if the Mac crashes or becomes infected with a virus. To avoid the possibility of data loss, you should seriously consider backing up your Mac.
However, if you do lose some data due to your failure to create backups, you can use a data recovery tool to get it back. Recoverit for Mac is a capable software tool that can help you in recovering multiple types of data from local as well as external storage devices in a safe and secure manner.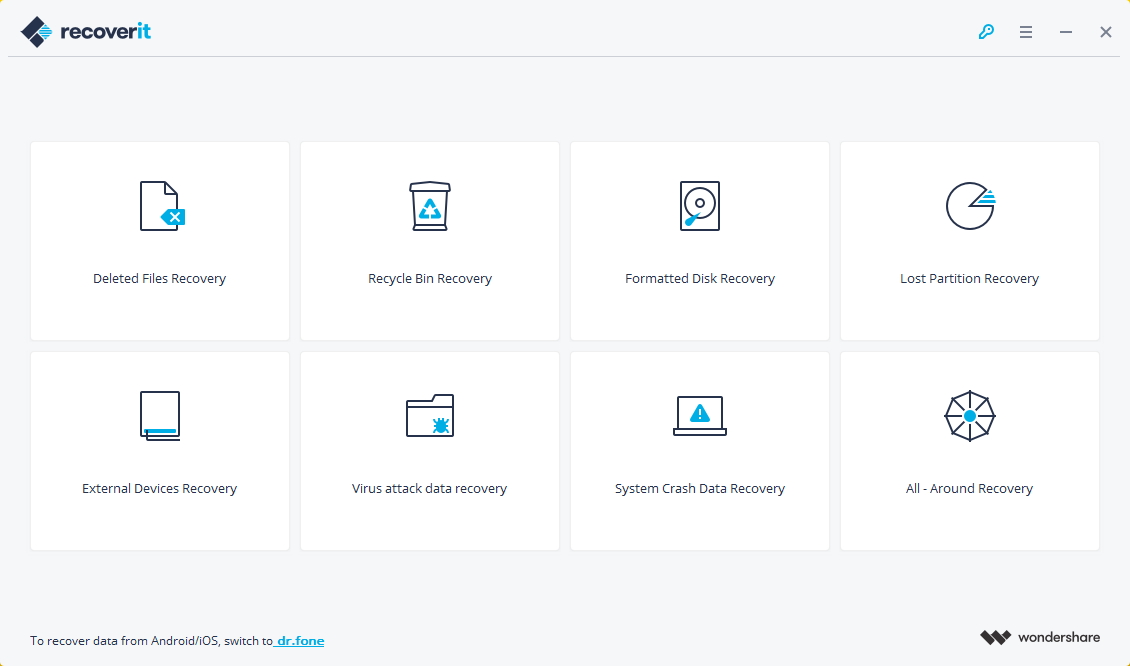 Recover lost or deleted files, photos, audio, music, emails from any storage device effectively, safely and completely.
Supports data recovery from recycle bin, hard drive, memory card, flash drive, digital camera and camcorders.
Supports to recover data for sudden deletion, formatting, hard drive corruption, virus attack, system crash under different situations.
Security Verified, people have downloaded it