A system image is basically a file which contains all the contents of the drive containing Windows. You can consider it to be an exact replica of your existing Windows 7 hard drive. This system image can help you in getting back all of your files, folders, programs and program settings that you had on that particular drive. Since it contains everything on the Windows drive, it is capable of providing a foolproof backup and is usually used in cases when your hard drive is no longer usable and needs to be replaced. Do keep in mind that the system image is a large file that needs to be stored on a separate hard drive or preferably an external hard drive.
Part 1: System Image and Regular Backup
A system image and a regular backup are two different things. While both these options are used for the purpose of restoring lost files and programs, the amount of data that you can restore is different for both. A regular backup only creates copies of a limited number of files that are stored in the different libraries of your system. Thus, it only provides you the chance to get back those files and nothing else. Moreover, a regular backup can only be used when a file has been lost due to corruption or accidental deletion while the rest of the hard drive is functioning properly. However, such backups do give you the choice to recover just the file that you need from the backup instead of having to restore everything.
The system image backup, on the other hand, allows you to create an exact copy of everything present on the Windows drive at the time of the creation of the backup. Thus, it is capable of backing up all of the files and programs that you had installed on your local hard drive and restoring them back when you need them. The system image proves to be of great use in situations when the hard drive stops functioning entirely and you need to get a new hard disk to replace it. A downside of this type of backup is that it can't be used for selective restoration of files. You can only use it when you need a complete restoration of your entire Windows drive.
Part 2: Why you Need to Create a System Image?
As explained above, a system image backup can help you in restoring everything on your Windows drive. This means that you won't have to reinstall Windows on your system and can resume your work after a hard disk failure as if nothing has happened. So, it's simple to see why creating a system image can prove to be of great value to you. For instance, if you have a pre-installed version of Windows 7 and your hard drive dies suddenly because of any reason, you wouldn't have to look for the Windows installation DVD anymore. With the system image that you have stored away somewhere safe, you can get back your Windows 7 and all the programs you installed on it in one single move.
Thus, it is important to make it a habit of creating a system image backup on a weekly basis. The reason for this is that even the most reliable of hard disks can stop functioning at some point. With the system image, you will always have an option to fall back on which will ensure that the precious data you had on it doesn't go to waste.
Part 3: How to Create a System Images backup?
Since creating system image backup is so necessary, it is essential that you know how to get it done. Windows provides a system image backup software tool that can help you in creating the system image. The following is a guide which provides step-wise instructions on how to create a system image in Windows 7.
Step 1: Click the Windows button and then choose the "Backup your files" option from the list that appears after clicking the "Getting Started" button in the Windows menu.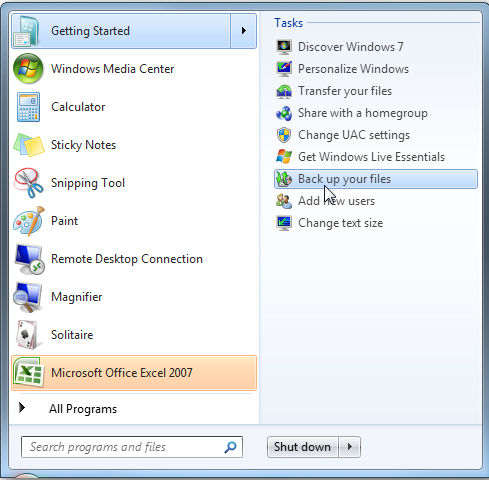 Step 2: Next, click the link labeled "Create a system image" in the Backup and Restore center.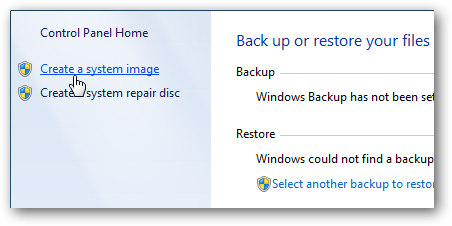 Step 3: The system image backup software of Windows will check for any external drive when you start it. Deciding where the image is to be saved is the next step. The options available include a network location, multiple DVDs or an external drive.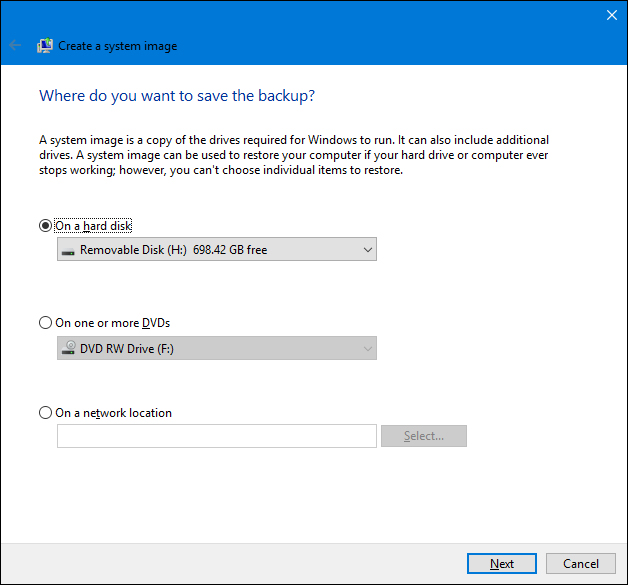 Step 4: The system image backup software creates an image of the system drive but other drives can be included as well. The image size, in this case, would be considerably large. Ideally, each drive should have a separate image backup of its own.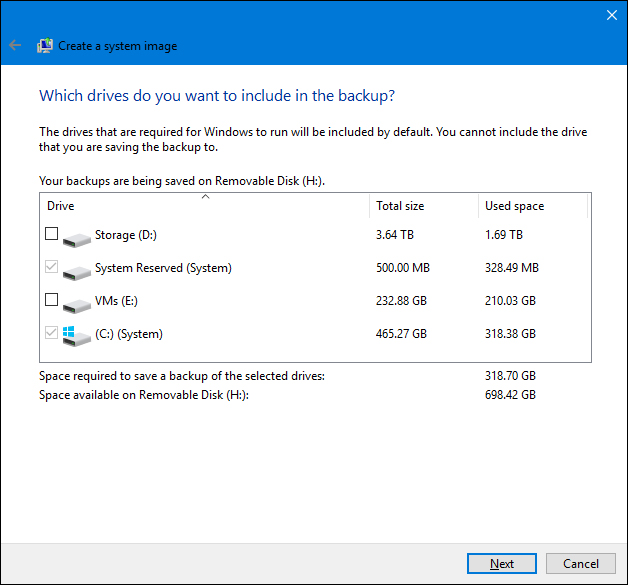 Step 5: Make changes that you need after taking a look at the size of the image and then hit the button labeled "Start Backup".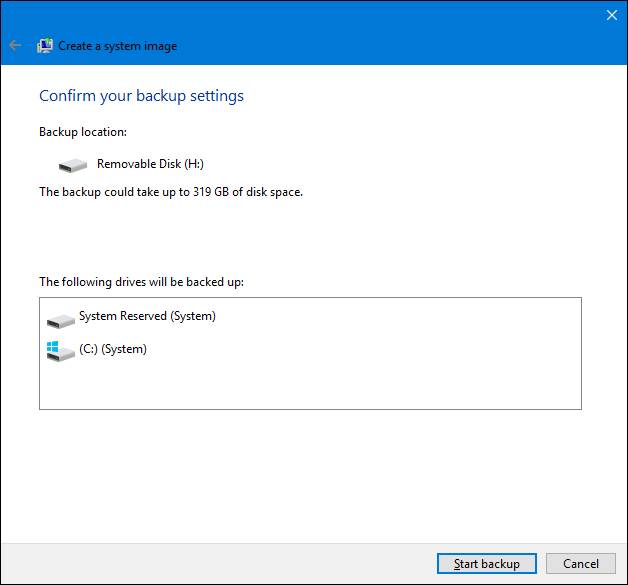 Step 6: While Windows is creating the image for your selected drive or drives, a progress meter is going to show how much of the process is completed.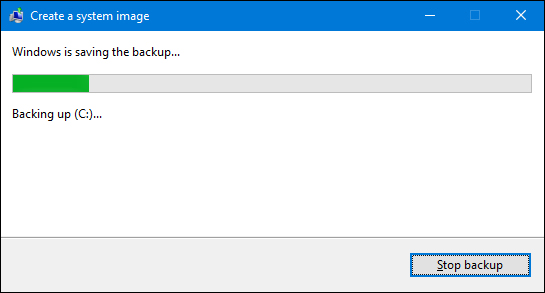 Step 7: Creating a system image takes a considerable amount of time. However, the time can change depending on the amount of data that is to be backup up while also vary based on the storage used for the backup as well the PC you are using.
To sum it up, creating a system image backup is critical for ensuring that you don't miss a single file if your hard drive expires without warning. Creating backup copies of data is worth the effort since it can help in restoring lost files but creating a system image is way more important since it can restore the entire Windows drive. If you don't have such an option to fall back on, you will end up losing all your precious data. You would have to reinstall Windows as well as all your programs on your new hard drive from scratch.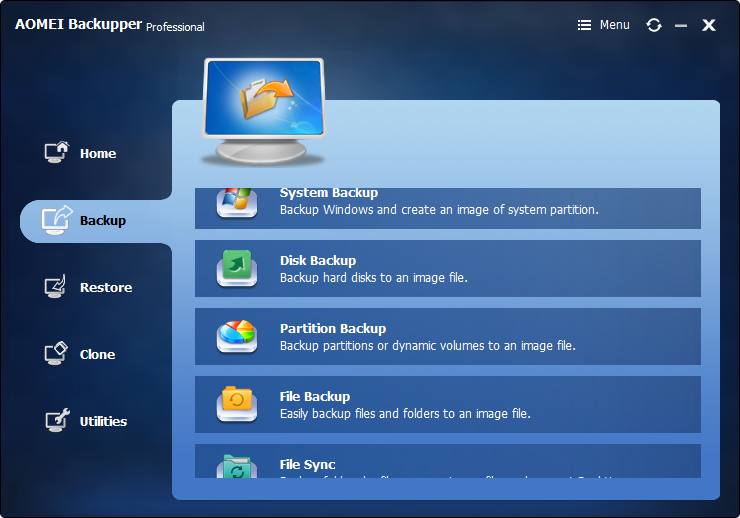 Allows you to take automatic, full, incremental and differential backups of system, disk, partition and files.
Supports system restore, disk restore, dissimilar hardware restore, partition restore and selective file restore.
Supports disk clone, partition/volume clone, flexible clone, system clone and command line clone.
Supports Windows 10, Windows 8.1/8, Windows 7, Vista, and XP (all editions, 32/64-bit)