When you want to retrieve data lost on storage device, you need to look for an ultimate data recovery tool. MiniTool Power Data Recovery is one of the free and effective softwares to look out for. This intuitive tool is able to recover all your lost data that got lost in any case as well as restoring lost partitions. MiniTool Power Data recovery is an easy to use tool that can be used on Windows and Mac platform.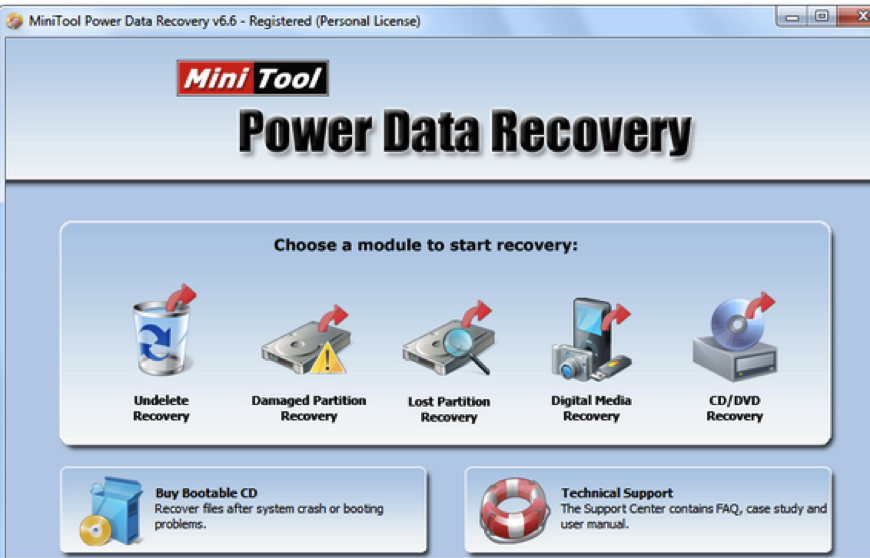 Features and Functions of Minitool Power Data Recovery
The main function of this software is recovering all your lost data. In fact it has five recovery modes that effectively restores your data from your computers hard drive, external hard drives, digital cameras, flash drives, USB drives, Memory cards and any form of storage media. The five recovery modes are:
Undelete Recovery. It enables you recover deleted files from recycle bin and folders.
CD/DVD Recovery. This module recovers all lost data from DVDs and CDs.
Digital Media Recovery. Whether you deleted, formatted or you lost data due system crash on digital media such as camera it can be restored.
Damaged Partition Recovery. This recovery mode caters for all data loss due to partitioning. It could be due to deletion, raw partitioning or formatting.
Lost Partition Recovery. This mode designed to retrieve the lost partitions of your storage media, and computers local drives.
Using MiniTool Power Data recovery requires no expertise. To retrieve data involve three simple steps; scanning, previewing and restoring data. It is so powerful when it comes to scanning. It can scan all volumes of local drives .So what are the file types that can be restored by this software? It can recover images, videos, documents, audios and emails. To be able to download the paid or the free version you should be running Windows Server/XP/Vista/7/8/8.1/10. For Mac it is compatible with Mac OS X 10.5/10.6/10.7/10/8/10.9/10.10/10.11.
A demerit of this tool is that when scanning data it cannot skip the broken sectors of your drive. Unlike other software it does not provide information why it cannot go past the bad sectors. This is why you need to look for an alternative such as, Recoverit data recovery or Recuva data recovery.
Alternatives to Minitool Power Data Recovery
1. Recoverit
Recoverit is the best alternative to Mintool Power Data Recovery. This software support "Deleted File Recovery", "Partition Recovery" and "RAW Hard Drive Recovery" and other recovery modes that lets you recover lost data due to deletion, formatting, partitioning, virus attack, system crash and any form of data loss. Recoverit is compatible with both windows and mac and can recover data from flash drives, memory cards, USB drive, hard disk and digital cameras. From these devices you can retrieve audios, images, videos, documents archives and graphics. Moreover it has a deep scan feature that gives best results as possible. This software supports different documents file formats such as Excel, HTML, Adobe, Word, PowerPoint, Publisher, Texts and others.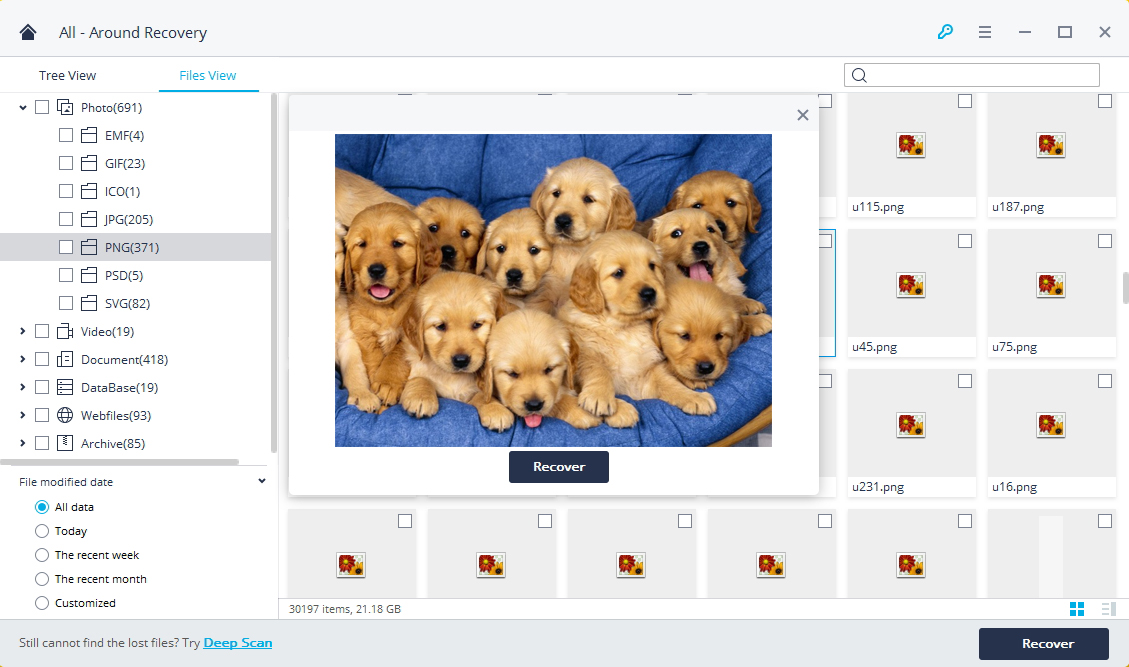 Recover lost or deleted files, photos, audio, music, emails from any storage device effectively, safely and completely.
Supports data recovery from recycle bin, hard drive, memory card, flash drive, digital camera and camcorders.
Supports to recover data for sudden deletion, formatting, hard drive corruption, virus attack, system crash under different situations.
Pros
It is powerful when recovering files
It has deep scan feature and preview feature.
It allows you save scanned results
It is easy to use
Cons
Scanning files takes time
The free version has limitations
2. Data Rescue PC3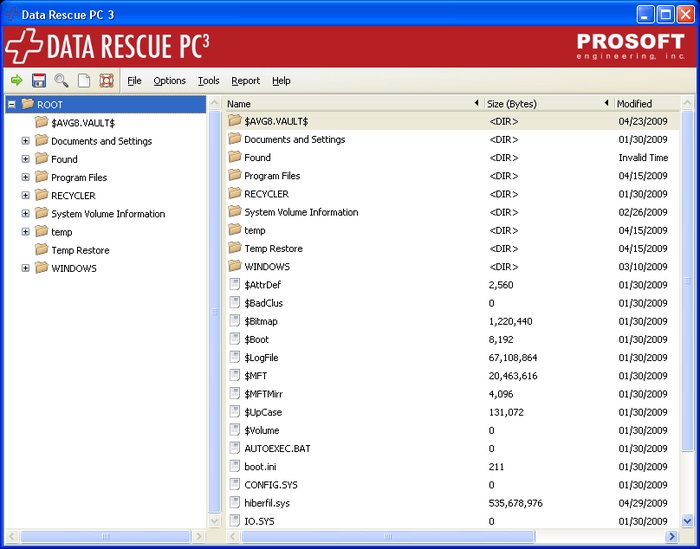 Data Rescue PC3 can be used instead of MiniTool Power data Recovery tool. It can restore photos, videos, documents (Excel, Texts, PDF, Word, HTML, PowerPoint etc)and audio from damaged hard drives, cameras, NTFS Boot Camp, and other external storage devices. Data Rescue PC3 is designed to recover deleted files, formatted, Partitioned files or due to virus attack. An outstanding feature of this software is the ability to clone your computers hard drive. Moreover, it performs a deep scan for best results as much as possible. It also has BootWell feature that allows recovery of deleted files or data lost due to programme failure. It supports both Mac and Window platforms.
Pros
It has BootWell feature
It has clone feature that allows you to make a copy of your local hard drive.
It is powerful when it comes to data recover
Cons
It does not display tracks of file music recovered
Rating: 4/5 stars
3. Recuva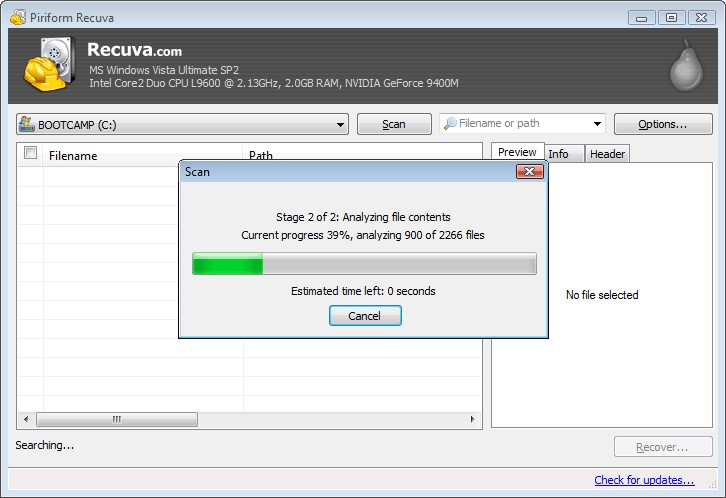 Another data recovery software that can be used instead of MiniTool Power Data recovery is Recuva. If you accidentally deleted videos and music from your memory card, format your hard drive, erase images on your digital camera, or losing documents on your flash drive due to virus infection. Recuva can restore all those data files. It can also recover emails from outlook express and Thunderbolt. Moreover, your MS office documents, PDFS, HTML and Texts will be back on your hard drive. It is also important to note that it supports FAT and NTFS file system on your computer.
Pros
It is a stress free tool.
It is powerful deep scan mode.
It allows secure deletion of data.
Cons
Download page is not that clear
The free version has limitations
Rating: 4/5 stars
4. Pandora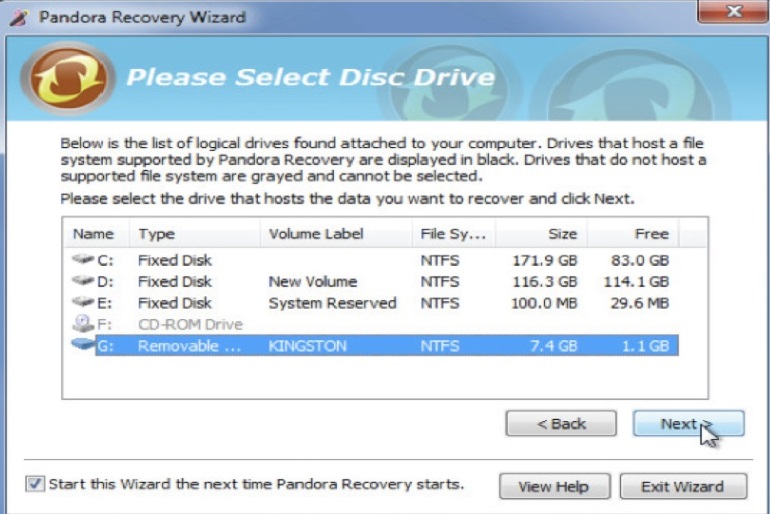 Pandora data recovery is another best alternative software that you can use to recover all your lost data that are in NFS and FAT file system. This tool lets you recover, images, audios, videos, documents and archives from local hard drive, memory cards, digital cameras, media players and others. It supports TXT, INI, LOG, BAT, RTF, XML and CSS file types other than MS office documents. Pandora recovers lost data when a virus, broken, attacks device formatted, partition loss or deletion. Ensure you are using Windows XP, Vista, 7, 8, or 10 so that you can download the software.
Pros
Its interface is easy to use
It has a powerful wizard recovery tool
It allows you to preview files before the actual recovery
Cons
Overwritten files cannot be recovered.
It cannot recover data from unknown drives.
Rating: 4/5 stars
Rating: 4.5/5
5. Easeus Data Recovery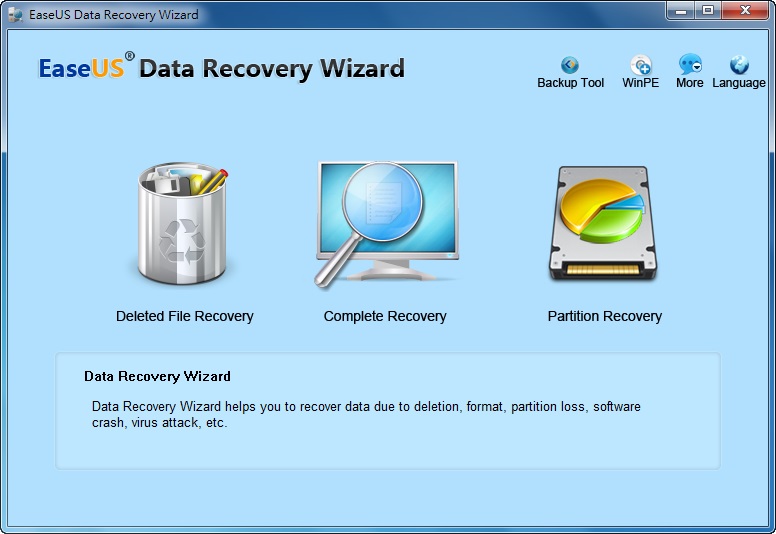 Recovery of graphics, audio, documents videos, emails and archives has never been this easy. Easeus supports Ms Word documents such as Word, Excel PowerPoint and can also recover PDFs. Using EaseUs is stress free and requires no effort to restore file you lost in different scenarios such as formatting, deletion, power failure, partition loss, system crash and any other form. EaseUs can scan lost files from RAID, local drives, digital devices, server recycle bin and SD cards. These hard drives should have been formatted to FAT12, FAT16, FAT32, NTFS/NTFS5, and EXT2/EXT3 file system.
Pros
It's a powerful intuitive tool
It can deeply recover lost files
It is efficient and secure when recovering data.
Cons
Scanning large volume of files takes longer.
Rating: 4/5 stars
6. Tenorshare Free Any data recovery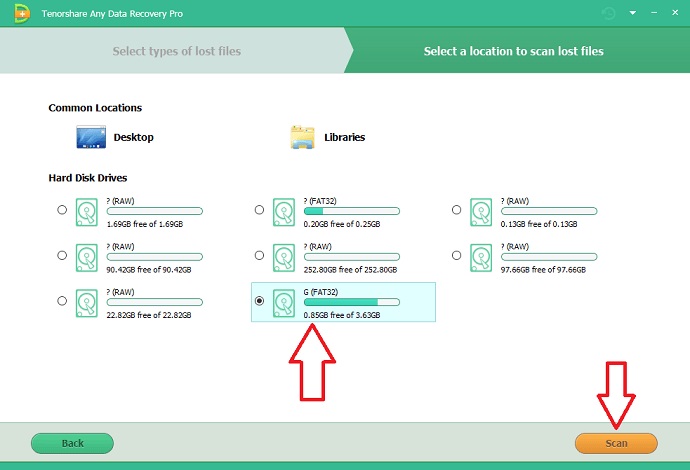 Tenorshore Data recovery tool is another robust tool that can save your day if you had lost data on your phone, computer, hard drive, Flash Drive, memory cards, cameras, and media players. This software is well known for its amicable performance of scanning missing files that could have been deleted, corrupted, formatted, due to partition loss or as result of system failure. The file types include Excel documents, Word, Texts, PDFs, emails, photos, videos, music and audios.
Pros
It is free easy to use software.
It can recover more than 550 file formats of different types.
It allow backup Partition table before final recovery.
It has several recovery modes: RAW Recovery, Resume Recovery, Wizard recovery Deleted Recovery, Formatted Recovery, Partition Recovery.
Cons
Files scanned are not shown with their original folders
Rating: 4/5 stars
7. Wise Data Recovery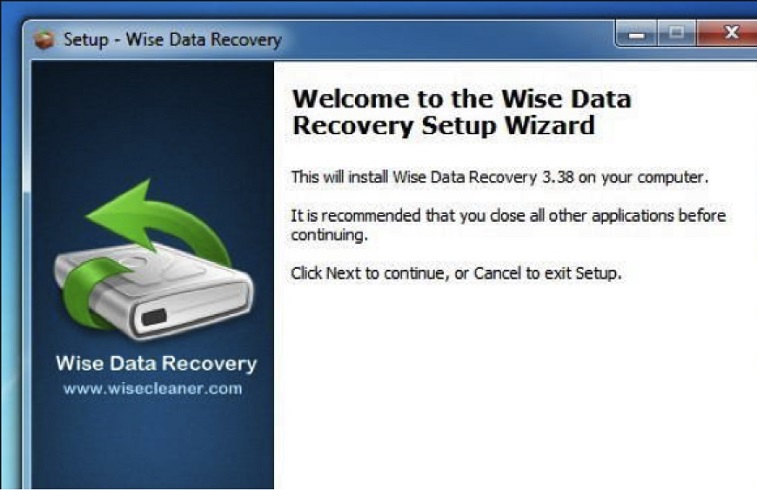 Wise data Recovery is also another option that can be used to retrieve missing data. This software restore data from mobile phone, MP3 player, memory card, digital camera, hard drive, external hard drive and USB drive. From these devices you can retrieve, emails, documents, audios, videos and images. Documents supported include PDFs, Texts, HTML, Word, Excel and much more. Wise data recovery understands all your scenarios that you could lose your data. If you delete files, format drives, partitioned loss, virus attack or system failure. This windows platform software scans lost files while showing you the possibility to be recovered.
Pros
It is fast when scanning files
It comes with a portable version that prevents overwriting of data.
It has easy to use interface
Cons
The latest version does not allow cluster recovery
It fails to detect drive problems.
Rating: 3.5/5 stars
8. Undelete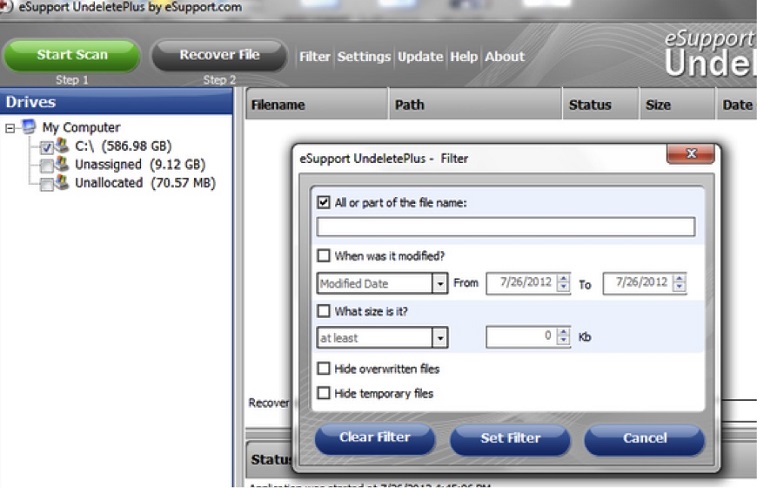 All your deleted files from local drives, formatted drives, partition data loss, system failure or corrupted files on your storage media can be recovered by eSupport Undelete plus. This software can scan photos, images, videos, audios, and archives. It can also retrieve documents of different formats such as Word, Excel, PDFs, HTML, PowerPoint and others. This software is compatible with PC, flash drives, media players and much more. It is has great interface and you can effortlessly recover data. It also works with different file systems such as FAT and NTFS formats.
Pros
It has great user interface that is easy to use.
Cons
A full recovery of file is not guaranteed.
Rating: 3.5/5
9. 7-Data Recovery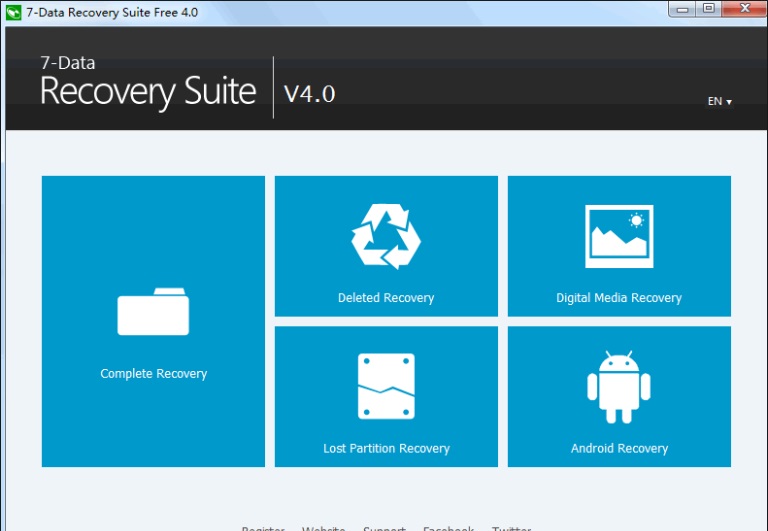 If there is data recovery software that you should also know is 7- Data recovery software. It can recover files that you may have displaced in any case. Be it through formatted or partitioned drives, deleted files or overwritten files on media cards. 7- Data recovery allows your recover emails, documents, images, videos and audios from your mobile phone, local hard drive, USB rives, memory cards, digital cameras and SD cards. It supports MS office file such .doc, .xls, .ppt, .pub .rtf, Adobe files, HTML files and much more.
Pros
It is easy to download and install
It can recover data from lost formatted Partitions.
It can easily recover files from local drives
Cons
You are not guaranteed a total recovery of files.
The free limits you to 1 GB data recovery.
Rating: 4/5
10. DiskDrill Data recovery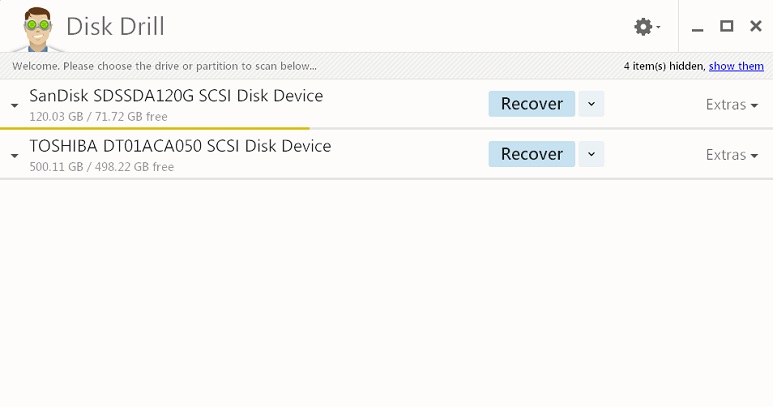 Like the other recovery tools above, DiskDrill is also top alternative for MiniTool Data recovery. It lets you recover word documents, PDFs, Word, PowerPoint, texts, emails, images, videos, audios from storages medias, hard drives and computers local drives. Whether you deleted files, formatted your drive, partitioned your local drive or power failure, you can restore files. DiskDrill has advanced three protection modes to secure your data on your computer.
Pros
It has three data protection modes
It is easy to use.
Cons
Recovery of files is time consuming.
Rating: 4.5/5