MS Outlook is one of the most popular email organizer applications in the world. Introduced by software giant Microsoft, it is used for the purpose of managing emails and storing them on your computer. That is not all, MS Outlook is also used for arranging and storing other items as well which include calendar, notes, journals, contacts and tasks. MS Outlook stores all this content on the system in the form of Outlook PST files. Sometimes these Outlook PST files become inaccessible, though. There can be many reasons for this but the primary one is a corruption of the Outlook PST file. Outlook PST files can get damaged under the following circumstances, requiring you to make use of an inbox repair tool.
An attack from a virus or a bug.
Issues with the network server the PST file is stored on.
Sudden loss of power while the PST file was being accessed or worked on.
Storage of the PST file on a hard disk that has bad sectors present in it.
Issues with the MS Outlook software that is being used for creating or accessing PST files.
Part 1: How to Find and Run the Inbox Repair Tool in Outlook
MS Outlook has a dedicated inbox repair tool that comes with the setups of the Microsoft Office Outlook versions 2002 and 2003 respectively. When the software is installed, it automatically installs with it. The inbox repair tool in Microsoft Office 2000 isn't available in a menu, though. Finding this tool in Outlook would require you to make use of Microsoft Window Explore to search for one of its folders and then double-clicking on the file labeled, Scanpst.exe.
The following steps should be undertaken when running the inbox repair tool:
Choose either the 'Search' or the 'Find' option after clicking the 'Start' button.
Key-in the file name, scanpst.exe, in the box that is labeled, 'Search for files or folders'.
To get the inbox repair tool up and running, you will have to double-click on the file labeled, scanpst.exe
Making use of the Window file system, search for the PST file by clicking the 'Browse' option. You can also key in both the filename and the pathname of PST file to search for it.
Hit the 'Start' button.
You might have to make use of the inbox repair tool a number of times before it is able to comprehensively restore the contents of your PST file.
Part 2: How to Repair Corrupt Outlook PST File
The 'inbox repair tool' is a great option for repairing corrupt PST files but it does not work all the time. When this happens then you will need a PST file repair software program to get this important job done. Stellar Phoenix Outlook PST Repair is your best available option if you want to repair PST file in Outlook.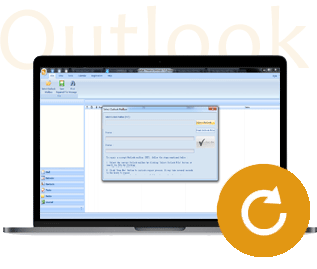 Recovers all mailbox components within the files such as emails, attachments, contacts, calendar items, journals, notes, etc.
Recovers Accidentally Deleted Emails that were purged by mistake or lost due to unplanned system formatting
Allows saving recovered mails in EML, MSG, RTF, HTML, and PDF formats
Supports repair of encrypted & password protected PST files
Enables you arrange scanned emails using various criteria such as 'Date', 'From', 'To', 'Subject', 'Type', 'Attachment', and 'Importance'
Repairs corrupt Outlook file created in MS Outlook 2016, 2013, 2010, 2007, 2003, 2002 (XP), & 2000 and MS Office 2016, 2013, 2010 (64-bit version), 2007 & 2003;Supports Windows 10, 8, 7, Vista.
Step-by-Step Tutorial for Using Stellar Phoenix Outlook PST Repair for Outlook
The following is a step-by-step tutorial that has been specifically designed to show you how the PST file repair software Stellar Phoenix Outlook PST Repair can be used to repair PST file in Outlook.
Step 1 Click "Select Outlook File" button to continue;
Step 2 Looking in the local drive to search corrupt Outlook PST files and click "Start";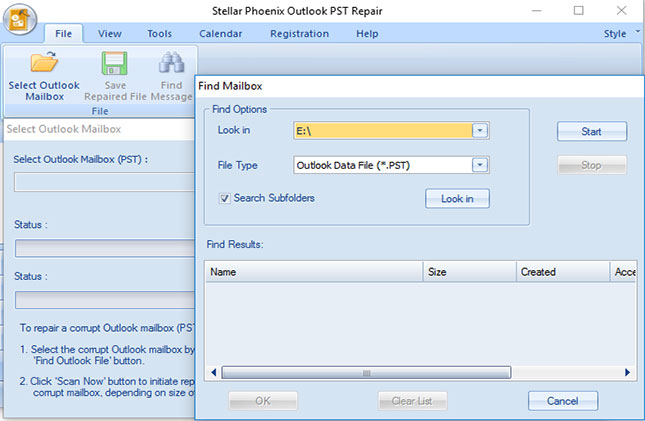 Step 3 After searching the drive, all corrupt PST files will dispaly in the result section; select one PST file start to repairing process;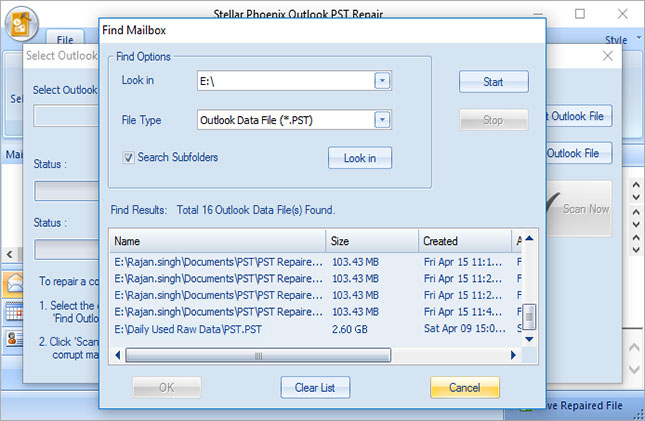 Step 4 Yuu can preview repaired Outlook PST files chooes from the left side and save to a preferred drive.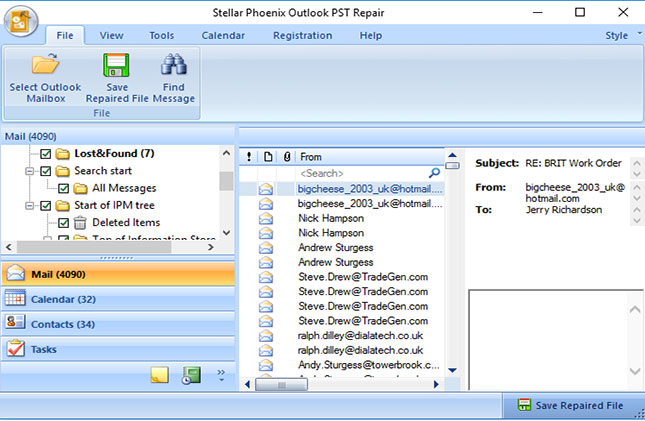 If you are fed up of the corrupted PST files that keep on making it impossible for you to view your emails on your system then the following tips are ideal for you.
Make sure that your system remains running when you are accessing your PST files.
Invest in a good quality antivirus program that is capable of protecting your Outlook PST files.
Never close MS Outlook while the PST files are being accessed or worked on.
Always make sure that the health of your local hard disk is intact and it is free from bad sectors.
What's Wrong with Email
Emails Lost or Corrupted

Forgot Email Password